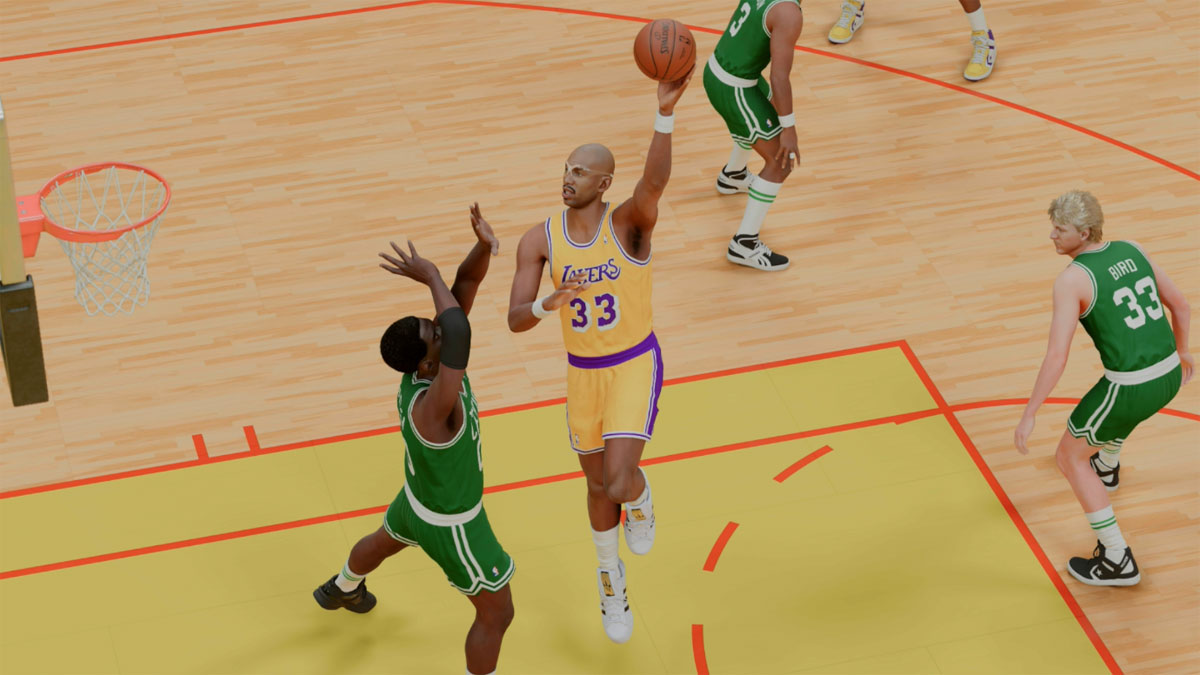 From Kareem Abdul-Jabbar's signature "sky hook" (which was just added in Season 7) to Shaq's power move post hook, the post hook is an effective scoring move for bigs in NBA 2k23. Here's a quick tutorial on how to do post hooks in NBA 2K23.
Also See:
How to Equip Post Hooks for your MyPLAYER in NBA 2K23
First you have to purchase the signature Post Hook from the Animations Store via MyPLAYER > Animations > Animations Store > Scoring Moves > Post Hooks
After selecting the signature Post Hook that you want, equip the move under Gameplay Animations > Scoring Moves > Post Hook
How to do a Post Hook in NBA 2K23
First, post up in the paint by holding LT (Xbox) / L1 (Playstation)
While in the post up position, and with the Left Stick neutral, move and hold Right Stick up left or up right.
That's it! Add this move to your arsenal of post moves to dominate in the paint in NBA 2K23!