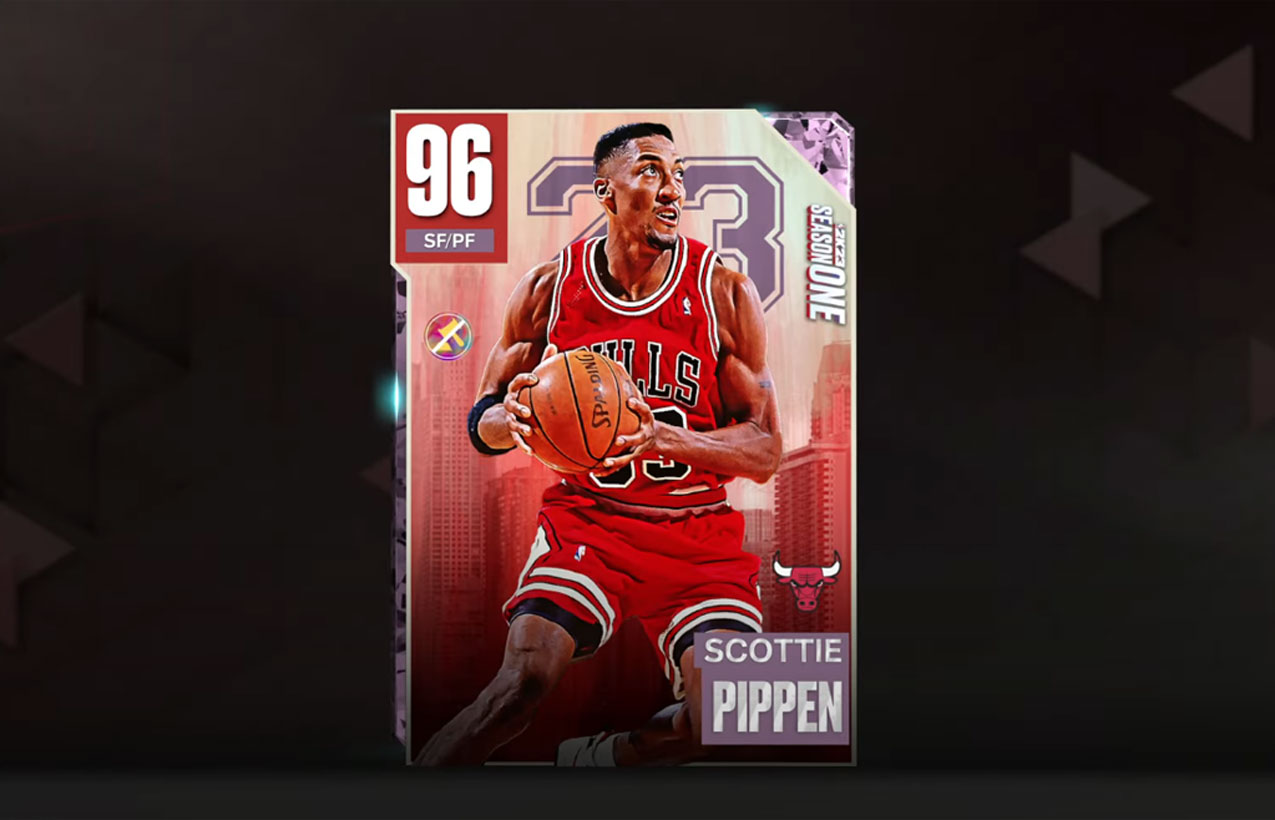 With the new edition of NBA 2K upon us, so is another season. Season 1 brings new rewards, grinds, and opportunities to earn cards to add to your team. Let's take a look.
New Cards
The new "Limitless" set arrives in MyTEAM along with the flock of gamers eager to get on the new game. Cards include:
Pink Diamond Stephen Curry
Pink Diamond Dominique Wilkins
Diamond Stephen Curry
Diamond Zach Lavine
Diamond Rudy Gobert
Amethyst Scottie Barnes
Amethyst Pau Gasol
New Agendas for XP
These cards come with agendas for XP, agendas include:
Complete the Limitless challenge: 500 XP
Score 15 points in a game with Scottie Barnes 3 times: 1,000 XP
Get 8 blocks with Pau Gasol: 1,000 XP
Make 5 three-pointers with Amethyst Stephen Curry 3 times: 1,000 XP
Get 6 rebounds with Rudy Gobert 2 times: 1,500 XP
Score 60 points with Zach Lavine over multiple games: 1,500 XP
Make 20 three-pointers with Diamond Stephen Curry over multiple games: 2,000 XP
Make 3 dunks with Dominique Wilkins 4 times: 2,500 XP
Make 25 three-pointers with Pink Diamond Stephen Curry over multiple games: 3,000 XP
Rewards:
Here are the reward cards available in season one:
Level 40 Pink Diamond Scottie Pippen
Takeover Diamond Lamar Odom
Ascension Diamond B.J. Armstrong
Domination Amethyst Julius Randle, Diamond Mitch Richmond, Diamond Mike Bibby.
Diamond Bill Walton, and Pink Diamond John Havlicek
Season 1 Rewards Emerald Steve Kerr, Sapphire Bill Cartwright, Ruby Toni Kukoc,
Amethyst Horace Grant
The Season 1 reward cards will always have a certain theme to them revolving around the grand prize Level 40 Scottie Pippen. Season 1's theme is Scottie Pippen's Bulls teammates. Pippen's crew also comes with a set of agendas and challenges. (Amethyst Fred Jones can be unlocked by winning 10 games in any game mode, and has an agenda in this same agenda group, along with Free Agent Giannis Antetokounmpo)
Make 3 dunks with Free Agent Giannis Antetokounmpo in a game: 250 XP
Get 10 assists in a game with Emerald Steve Kerr 4 times: 500 XP
Score 20 points in the paint with Sapphire Bill Cartwright 5 times: 750 XP
Score 30 points in a game with Ruby Toni Kukoc 6 times: 1,000 XP
Get 6 rebounds in a game with Amethyst Horace Grant 10 times: 1,500 XP
Make 3 dunks in a game with Amethyst Fred Jones 5 times: 2,000 XP
Spotlight Challenges
Attached to those reward players, are Spotlight challenges in the "Spotlight Challenges" section of the challenges tab. Each game you win, you gain XP.
Giannis Antetokounmpo challenge: 250 XP
Steve Kerr challenge: 250 XP
Bill Cartwright challenge: 500 XP
Toni Kukoc challenge: 1,000 XP
Horace Grant challenge: 1,500 XP
Closing Remarks
There are plenty of challenges, agendas, and modes to grind in MyTEAM to start of NBA 2K23. I suggest playing some Triple Threat Offline and earning XP from the Season 1 rewards agenda to start off you NBA 2K23 MyTEAM experience.
---
Article contributed by Anthony Schulte