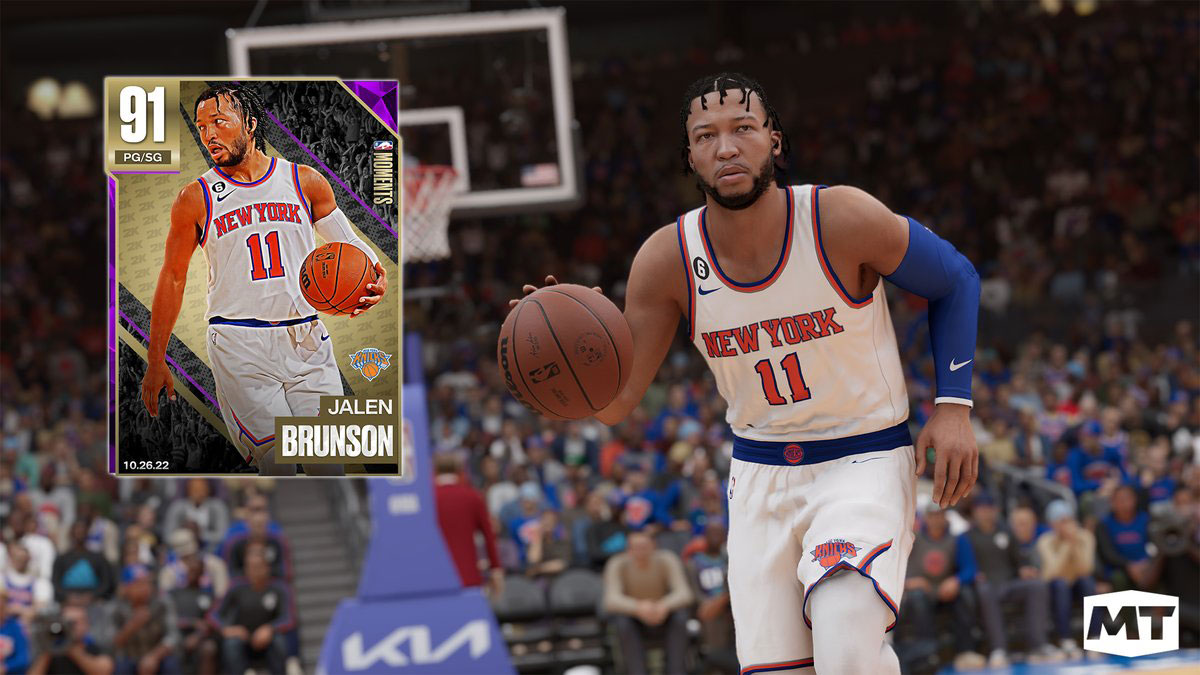 When you think of the NBA, what comes to mind? Highlight plays? Game winners? Big scoring performances? The NBA brings so many moments, which is why the only NBA video game, NBA 2K23, implements the best moments of the NBA season into their MyTEAM mode. However, the moments cards so far this season, or lack thereof, has caused some uproar in the community.
Content creators and gamers on Twitter alike wanted to see many moments cards in various forms this game cycle. 2K said in their Season Two dev blog that moments cards would be incorporated through challenges. When those challenges came out without cards, people were not happy.
2K fixed that however, releasing an Amethyst Jalen Brunson the day after. They then followed that up on Monday with a Keldon Johnson moments card. Here is how they incorporated those, and other moments related content.
Moments Agendas
Under the 'Agendas' tab, a new green tab has shown up labeled 'Moments'. There, you can find challenges that you can complete for a player. 2K used this concept with Amethyst Jalen Brunson and Ruby Keldon Johnson. A well-received way to earn cards that the players themselves earned. Replicate players stat lines in game and earn their card. The community has yearned for ways to get the casual fan base back into the game, and Moments cards do just that. It is a way to incorporate the real NBA with the game and make the game really about the NBA rather than fictional basketball.
Moments Challenges
Found in the Skills Challenges section under the 'Challenges' tab, these challenges provide Trophy Case exchanges, MT, tokens, packs, and complete them all for a HOF badge. These are a great way to incorporate more moments, while getting the player base playing more. Also, a great way to release Trophy Case exchanges.
Trophy Agendas
Prior to the release of cards or challenges in the Skills Challenges, 2K put out challenges you could complete for Trophy Case exchanges. This allowed for players to keep adding to their Trophy Case's, edging closer and closer to their respective Dark Matters.
Overall Impact
Moments cards are vital to the casual player base and the game as a whole. Incorporating the real NBA into a game where it is mostly fictional is great for basketball fans. It also provides players who don't necessarily get cards in promos and aren't big names the opportunity to get a card in a game. Fans of those players and teams can use players they normally wouldn't use. It brings so much more life, flavor, and variety to the game.
Closing Remarks
As I stated, Moments are important, it is an NBA game after all. Big moments should be represented in the game, and gamers should be able to use their favorite players the next morning if they had that big game or moment. Being able to grind for something different and replicating the stat line from a specific game adds something unique to MyTEAM another Bol Bol just wouldn't.
---
Article contributed by Anthony Schulte