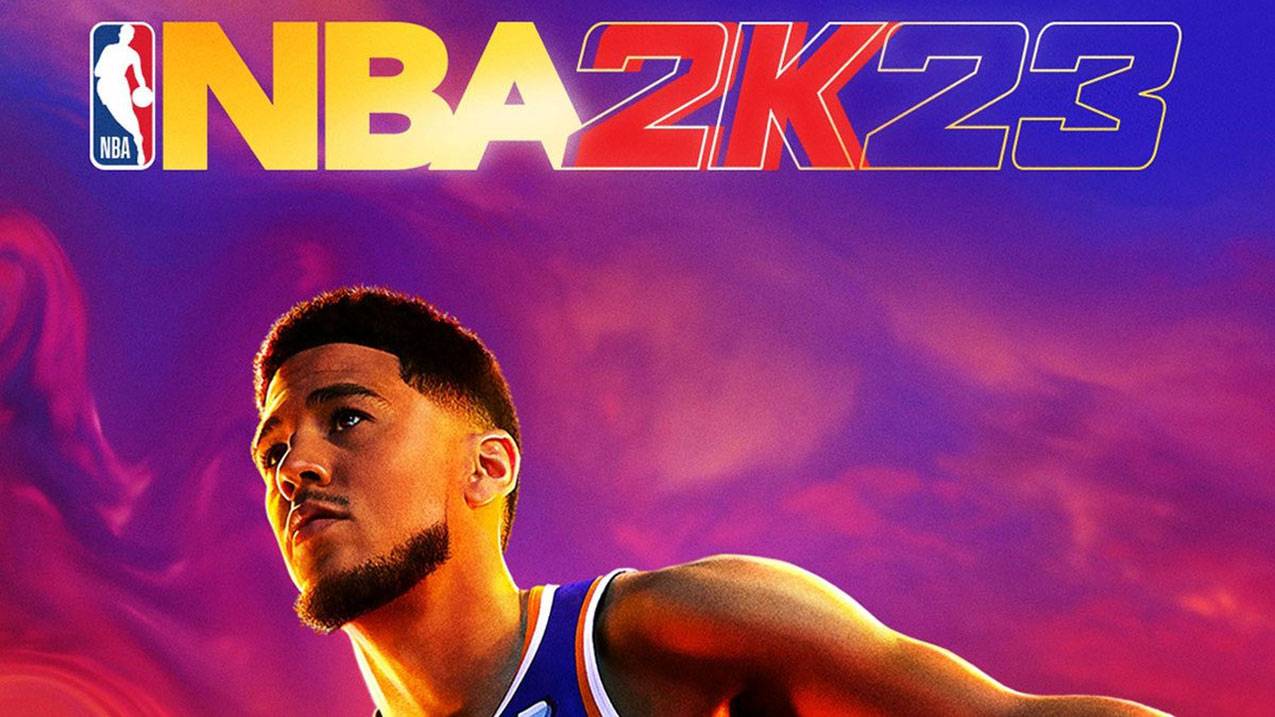 Hey NBA 2K fans, NBA 2K has dropped their newest iteration of the series. On September 9, NBA 2K23 was released and with every new game release, there are always new features that need to be discussed. In this article, we will be walking you through all things you need to know in every game mode, in NBA 2K23.
Disclaimer: NBA 2K made it clear that virtual currency (VC) will have a shared wallet between console families meaning VC will be shared on the current and next-gen versions of the game. 
MyCAREER/The City:
The marquee game mode in NBA 2K where most of us spend our time is back and with some noted quality of life improvements. The biggest improvement of all is the City is 30% smaller making it much more accessible and easier to get quests done. The city becoming smaller did not however cut back on the quests and extracurricular activities you can participate in within the city. Like last year, you'll be able to grow your MyPlayer's brand of the court in the business, music, and fashion world by completing quests. One marquee collaboration in NBA 2K23 is the introduction of critically-acclaimed recording artist J.Cole helping you start a career in music. There are also scattered courts around the City where you can partake in 1v1 and 2v2 gameplay. 
Badge Tiers: 
One big difference in terms of badges in NBA 2K23 is a new feature called "Badge Tiers" which will make you think twice about which badges you equip. The tier system is also going to have everyone budgeting their badge point. Having a tier 3 badge on bronze is going to cost 5 badge points and if you want a tier 3 badge on hall of fame it is going to run you 8 of your badge points. The higher the tier, the more badge points it is going to cost. There is also the implementation of core badges which can give you a free hall of fame badge if you can afford it. Core badges are able to be equipped after you have spent a specific amount of badge points in tiers 1 and 2. This will allow you to equip a tier 3 badge as a core badge for free so long as you have enough badge points to equip it.
MyPlayer Builder: 
In NBA 2K23 we are not going to be able to be good at everything like in NBA 2k22. If you want to succeed you are going to have to find your role on your team. Do you want to be the facilitator of the team? Do you want to be the 3 and D wing that guards the best player and provides spacing? How about the big man who protects the paint and gobbles up rebounds? 
Tips:
Strength is an important factor this year when it comes to driving to the rim so keep that in mind. 

Wingspan doesn't affect ball-handle like years prior, so it might be beneficial to not have t-rex arms. 

Team-ball is going to be rewarded more than iso due to the introduction of adrenaline boosts. 

Over-dribbling and reaching on defense are going to get you in trouble. 

Aim for an 82–85 3pt rating if you want to be respected on the perimeter.

Complete the Welcome to NBA quest as you will receive 4 extra badge points.

Have at least 16 badge points per skill (shooting/finishing/playmaking/defense) if you want to core a badge free of cost. 

The gym rat badge is "under the hood" and will provide a boost in-game but will not unlock animations. 
Fast Travel: Scattered around NBA 2K23's City are Subway Stations that you can hop into any time you want to quickly jump around the City. Finding the nearest Fast Travel station is easy, no matter where you are. Simply press R1 on your PlayStation®5 controller and we will place a ping on the nearest one and guide you directly to it.
Affiliations have also been revamped as we got four brand new parks and they each are very visually pleasing. From playing in a castle to playing jungle, playing inside of a volcano, or the peacefulness of the desert, you can not go wrong with any affiliation in NBA 2K23. You can always travel and change your affiliation whenever you like. 
Pro Tip: You receive a rep boost while playing at other affiliations. 
The Block: 
In an effort to reduce the size of the City, NBA 2K has added the block where you'll be able to queue up games for the Rec Center, Pro-AM 5v5 and 3v3, and the Ante-up. This is another great quality of life improvement by centralizing most of the game's core modes to make it more accessible to all users. 
The Theatre:
A new venue/mode making an appearance in NBA 2K23 is the theatre where we will be seeing instant matchmaking and games with different stipulations. The theatre will rotate every week and feature different stipulations and requirements to keep things fresh and entertaining. You can either join as a solo or bring your squad, which is great for those who don't have a consistent squad to run with. 
Every Friday morning (Pacific Time), the four event playlist will completely swap out to four new events! This means you will be playing a steady stream of new and rotating events all year long, with every week being a different experience for you and your crew!
Pro Tip: grind the 75-rated and below game mode for easy level progress and badge points, without the worry of playing high-rated builds. 
The Arena:
The most underrated aspect of NBA 2K23 is the arena, where we'll be spending a lot of time grinding badges and our overall. 2K outdid themselves with this one as the arena is fully equipped with a player entrance and allows us to walk the tunnel like a real-life NBA player. It gives us the freedom to walk into the locker room, and press room, and lets us run out of the tunnel after we complete our pre-game ritual. The days of watching Chris Smoove drive to the arena on 2K12 in GTA are now a reality. They did a tremendous job of incorporating a breathing arena and connecting within the city and its quests.
Legend/Seasons:
Seasons return to NBA 2K23 and work in a similar way granting rewards for all 40 levels. Like last year each new season will unlock different animations. Legend is back with a twist, you will need to complete 4 different objectives to achieve legend. The reward for legend is currently unknown, but Mike Wang has teased it will be very good. 
Requirements for Legend 
Pro Tip: Rec and Pro-Am will be the way to go for the 100,000-point requirement.
Jordan Challenges: 
A fan favorite from NBA 2K11 returns to celebrate the 23rd iteration of the NBA 2K franchise. The Jordan Challenges feature 15 challenges and 3 goals per game to accrue stars. 40 stars over 15 games will earn exclusive MyTEAM and MyCAREER rewards. Each moment of the Jordan challenges has been tailored to be as authentic as the era the moment was set in. This means the colors of the broadcast and the rules of basketball changing from era to era. These challenges will allow you to travel back in time and experience the career of "His Airness" but experience what basketball was like in previous eras. 
List of Jordan Challenges:
1982 National Championship: University of North Carolina vs. Georgetown

1984 Team USA Basketball Scrimmage
1986 Eastern Conference First Round, Game 2

1988 NBA All-Star Game

1989 Eastern Conference First Round, Game 5

1990 Atlanta Hawks at Chicago Bulls

1990 Chicago Bulls at Cleveland Cavaliers

1990 Eastern Conference Finals, Game 3

1991 NBA Finals, Game 5

1992 NBA Finals, Game 1

1995 Chicago Bulls at New York Knicks

1996 NBA Finals, Game 6

1997 NBA Finals, Game 5

1997 Chicago Bulls vs. Los Angeles Lakers

1998 NBA Finals, Game 6
MyNBA:
MyNBA in NBA 2K23 has received a very large improvement in terms of new features added. MyLeague/MyNBA has been one of the more neglected modes in recent years, but that has changed in NBA 2K23 with the implementation of "Eras". For the first time, we'll be able to travel back in time and play out different scenarios in MyNBA. This opens up the possibilities of many different what-if scenarios and different outcomes that rival real-life. 
THE MAGIC VS BIRD ERA:
Travel back to the 80s and relive the era that some say saved the NBA, the Magic vs Bird era. What team will win the Jordan sweepstakes and become the next great dynasty? 
THE JORDAN ERA:
The greatest era of NBA to some, go back in time and play out the 90s and stop Jordan from winning six NBA titles. Do the Jazz finally get their ring? Does Hakeem and the Rockets add more hardware to his resume? Does Jordan hang it in 94′? You can control the outcomes of all these moments. 
The Kobe Era: 
Go back in time to 2002, the year before one of the best draft classes in NBA history featuring LeBron, Dwade, and Carmelo. Do the ping pong balls give the nuggets the number 1 pick? What happens to that star duo in Los Angeles? Does that 7 footer from Germany stay in Dallas his entire career? 
 Realism Across Eras: 
The jerseys, arenas, broadcasts, playbooks, rules, and finances will be updated throughout eras to make your MyNBA as realistic as possible. If you want to enforce the illegal defense rule in 2022 you can! If you want to go back to a 24-second shot clock on offensive rebounds you can. MyNBA is more customizable than ever and allows you to rewrite history in the process. 
MyTEAM:
Some huge additions to MyTEAM in NBA 2K23, but the biggest of them all is the No More CONTRACTS! A feature that all MyTEAM fanatics have been asking to be implemented for years. You do not have to worry about paying VC or MyTEAM points to play a game of Triple Threat Online anymore. 
Triple Threat Co-Op:
Speaking of the triple threat mode, there is a new way to play. You can now play triple threat with or against your friends. Another long-awaited feature has made its way to NBA 2K23. 
Now, if you're feeling a bit more cooperative and are also looking to improve your collection, you can join one or two friends on the same team to play Co-Op mode. Here, you will take on three AI opponents. As you win, you each rise up your individual reward ladders for the Season. This is very similar to what experienced MyTEAM players have seen in Single Player Triple Threat for years. As you win, you earn more and more rewards.
Finally, if you and one or two friends are feeling the need for Multiplayer competition, Competitive mode is here! Not only will each of you progress on your individual Seasonal reward ladders, but after each win, you will have the chance to earn a reward for beating the competition. MyTEAM Points, Tokens, Packs, and special Takeover Reward Players (more on those later) are up for grabs after every Competitive Mode game in Triple Threat Online: Co-Op.
The courtside report explains the implementation of the Triple Threat Co-Op mode the best. 
Clutch-Time:
One of the more popular MyTEAM modes returns and this time with a single-player variant. Giving you the opportunity to earn great rewards against AI opponents. 
Player-Lock:
You can now player-lock specific players in the MyTEAM to ensure you get objectives done in a timely manner. It also gives you a new way to play if you want to spice up your MyTEAM experience. 
The W: 
The W has received more features than ever with the introduction of the WNBA all-star game and the Commissioner's Cup to have added realism to the WNBA experience. There is also an extra emphasis on the community that plays the W. 
Every Season will feature six weekly goals the community can work together to reach. If the community is able to reach the collective goal in four out of the six weeks in that Season, every NBA 2K23 player will receive a reward.
Other New Features:
NBA 2K23 also did a great job adding more WNBA jerseys that we can wear in the City. Relocation and expansion are now an option in the W much like the relocation feature in MyNBA. Contact challenges are added to give an extra incentive to do well in certain games and achieve certain stats over the season. 
Play Now Online:
Play Now Online is for the 2K fans who do not want to feel pressured into paying for microtransactions for their MyPLAYERS and in MyTEAM. Play Now Online offers an environment where a player could choose to use a current team, a historic team, or an all-time team. Within Play Now Online there different leagues, the more games you win gives you have access to higher leagues which unlocks the ability to use all-time teams online. Play Now Online has always been the mode when you just want to use your team and get a casual game in.
Blacktop
Have you ever wondered who would win in a 1v1 MJ or Lebron, or if MJ and Lebron would be the best duo in the park? In the Blacktop we are able to find out. The Blacktop in NBA2K21 allows the player to set up custom matches against the AI or friends(if using the same console) to play 1v1, 2v2, 3v3, or 4v4 with their favorite players.
2KU
At the beginning of the year, the 2KU is always a tool that will help any NBA2K player become familiar with the gameplay features, such as the new shot mechanics and dribbling controls. The 2KU serves as the game manual and catalog for every 2K game. With a new way to activate the dunk meter and the introduction of adrenaline boosts, you might want to spend some time in 2KU. 
NBA 2K23 looks very promising with all of the new features we have been provided. It has a lot to offer for all the various communities within the game. Old modes receiving brand new features, a revamped MyCAREER, and a brand new builder should provide us basketball simulation enjoyers a lot of enjoyment. Happy hooping!
---
Article contributed by Miles Peters