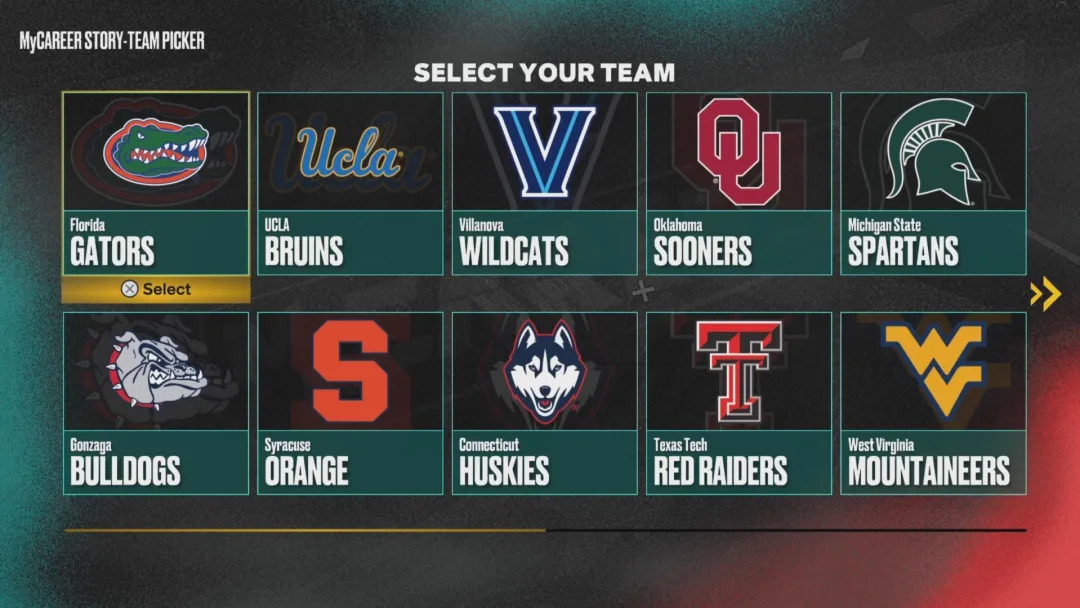 Here is a quick guide on how colleges work in NBA 2K23's MyCAREER mode.
How to Unlock College Flashbacks Quest in NBA 2K23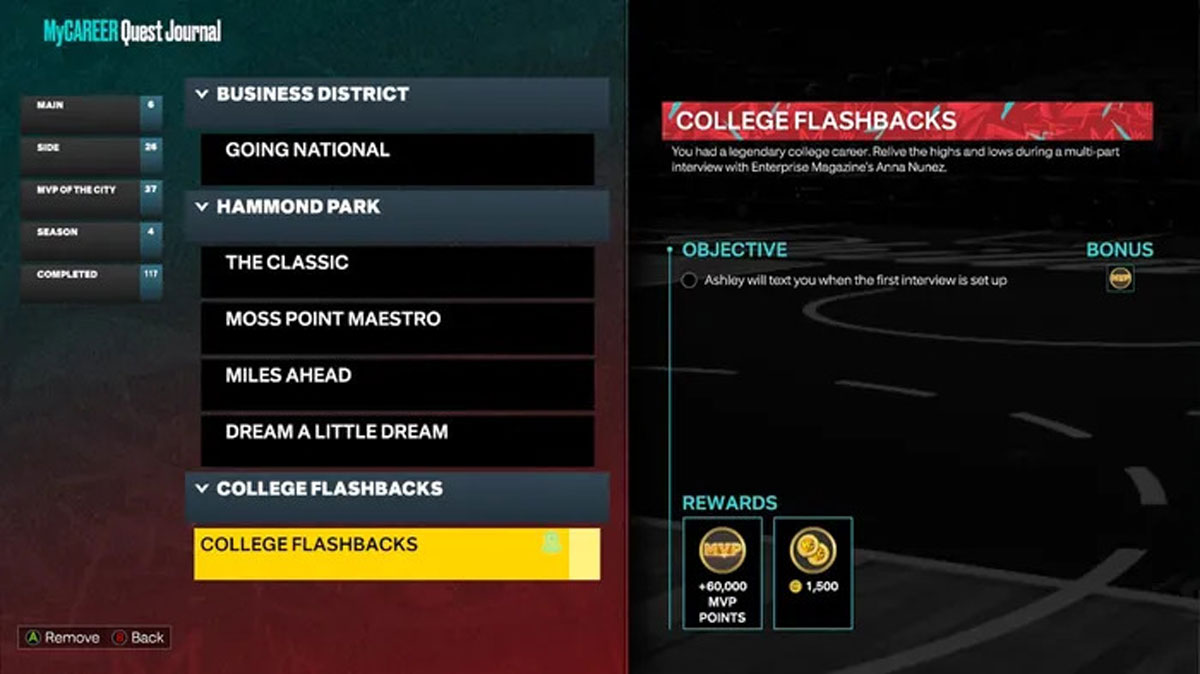 Complete the 'Uncle Bobby's World' quest
Complete the 'Courting Calloway' quest
Complete the 'It's a Cole World' quest
Complete the 'Palace Intrigue' quest
Then complete the 'College Flashbacks' quest to unlock Leadership Skills and College Leadership Skills.
List of College Teams in NBA 2K23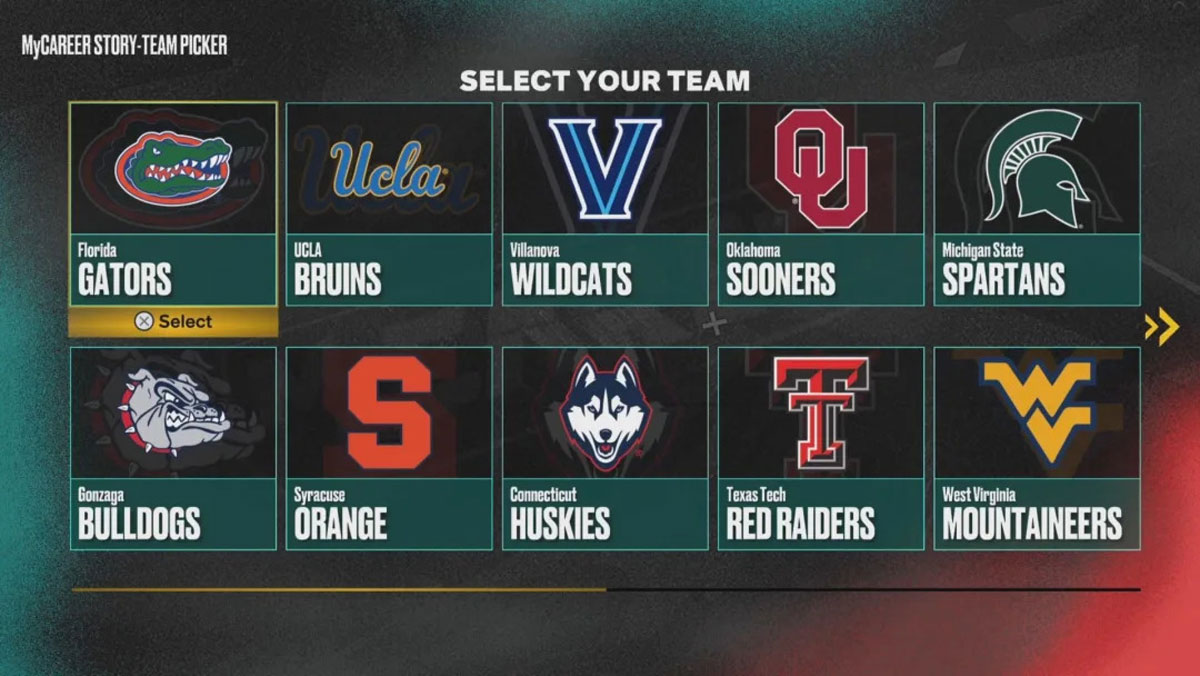 There are a total of 12 universities to choose from in NBA 2K23, here is the full list:
Florida Gators
UCLA Bruins
Villanova Wildcats
Oklahoma Sooners
Michigan State Spartans
North Carolina Tar Heels
Gonzaga Bulldogs
Syracuse Orange
Connecticut Huskies
Texas Tech Red Raiders
West Virginia Mountaineers
Georgetown Hoyas
Which College Team to Choose in NBA 2K23?
Unlike NBA 2K22, where choosing a different college meant different bonus badge points, the individual college you choose in NBA 2K23 has no real effect on progression. So you can't go wrong with choosing any college you want or your favorite one of the bunch.