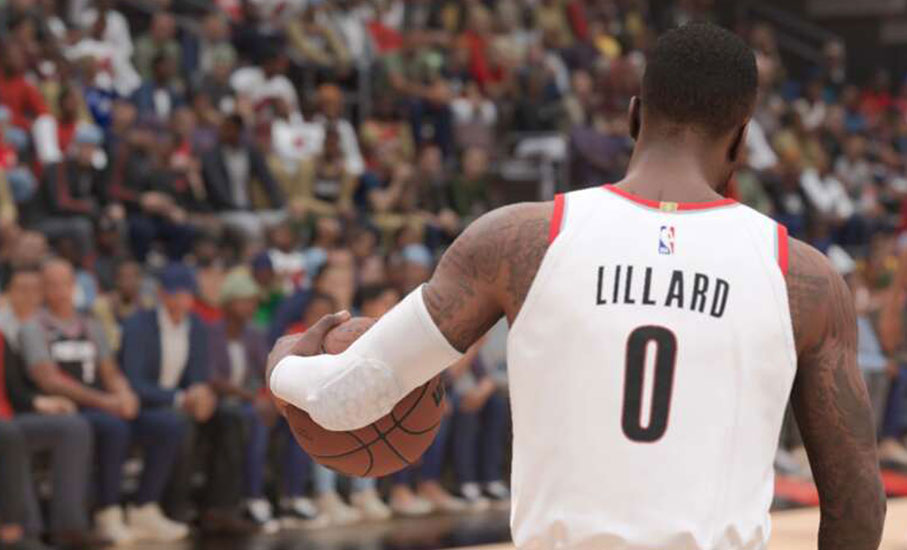 The best dribble animations/sigs are always a hot commodity when a new NBA 2K drops. Nobody wants to be moving stiff and slow when they are dribbling and trying to make plays on the court. Signature moves are heavily tied to the ball handle rating and the height of your MyPLAYER. The speed with ball rating will also affect which dribble styles you can equip. Always be mindful that the best signature moves will change as new seasons unlock different animations.
[ Also see: NBA 2K23 All Animations Requirements ]
Point Guards: (92+ Ball Handle Under 6'5″)
These sigs are for the smaller point guards in NBA 2K23, you unlock the best crossover in the game, which is the Trae Young crossover. The Darius Garland size-up is also the quickest size-ups in the game that can be chained with other moves. Damian Lillard's behind-the-back is also the quickest behind-the-back in the game at the moment.
Shooting Guards: 6'5″ to 6'9″ 88 Ball Handle
Being a taller guard means you lose access to some of the better dribble sigs but they're great alternatives. The Donovan Mitchell crossover is an underrated move that creates separation in the open floor. The Zach Lavine behind the back is similar to the Damian Lillard behind the back but not as fast.
Small Forwards 6'5″ to 6'9″ 80–85 Ball Handle
This section is for all of the big guards with a ball handle rating between 80–85. The animations aren't going to change much from the shooting guard category. The only notable change here is the Lebron James size-up escape package, which is one of the better moves for creating space as a bigger ball-handler.
These sigs are for those who have made ball handlers at 6'10 or taller. At 6'10 a lot of the quicker animations became locked to 6'9″ or shorter. But they're still some great sigs to help you move on the court. Like the Lebron size-up escape, Lavine moving hesitation, and the Giannis signature size-up, which is very underrated.
Big Men 6'10 or Taller with 75 or Below Ball Handle
The last section of our list is big men 6'10 or taller with a lower ball handle rating. Since most animations are locked for 6'10" builds the sigs will be very similar. All that changes is having to use the Kawhi Leonard moving stepback and the pro behind the back.
Listed below will be some great dribbling tutorials that will help you master all of these moves. You'll be out there dominating the Rec, Pro-AM, or City Courts in no time. Keep in mind it's also important to play around with different signature moves until you find the ones that you are most comfortable with.
---
Article contributed by Miles Peters