NBA 2K22 Next-Gen Overview
We've now had our hands on NBA 2K22 for a bit, and we've been trying a lot of the new things that were added to this year's game. So far, the game has been pretty smooth, it keeps me coming back for some more, which is something I haven't felt from a 2K game since NBA 2K20 was released. This year's game garnered a lot of expectation, as last year's next-gen title didn't really live up to the hype in my wholehearted opinion, many people I know did not play past two months. However, from the short time I've had my hands on the game and just being in the City, playing MyTeam, MyNBA, and The W, the game has the potential to be a good title that keeps its community playing all year long. In this write-up, we'll be telling you all you need to know about the new features in NBA 2K22 next-gen. We're doing this to help give you our honest opinion to help determine if you want to buy the game or save your $70.
Is NBA 2K22 Worth Buying?
When first buying purchasing game you have to identify, what do you want from the game? Do you want to play a game that is fun with your friends, dunking on people, and shooting limitless range 3s? Do you want a basketball experience that is more suited to play like basketball in real life, where everyone has a carved-out role and IQ is a big factor in winning and losing? This game does a better job this year than in the past 2K's when it comes to 5v5 against not only the CPU but also PvP. The reason is the upgrade of defensive abilities in the AI defenders, they are a lot harder to deceive. Real basketball now needs to be played to win game modes like MyTeam and PNO. The issue with 2K is they can never get it right when it comes to 3v3 or 2v2 gameplay. I understand it's pickup basketball, and people want to have fun, but dribbling for 20 seconds and shooting three-pointers from the hash just isn't what some people call "fun". That issue is still in the game, but if you make a defensive-oriented build, you can pretty much negate dribble spammers with solid defensive fundamentals. I will say the game does feel a lot smoother overall, when it comes to shooting and dribbling, it now comes down to user skill, instead of just having a higher 3 point rating. There are a lot of things to do in the City, which has its own RPG system implemented into, this year's storyline. Some of the cons were having the same city as last year, removing the all-star team-up game mode, and not expanding the MyNBA mode more. Should you buy NBA 2K22? well if you're a basketball fan like I am, I'd pick it up and give it a shot. If it's worth noting, it's a lot better than NBA 2K21, which was enough for me.
Gameplay & Animations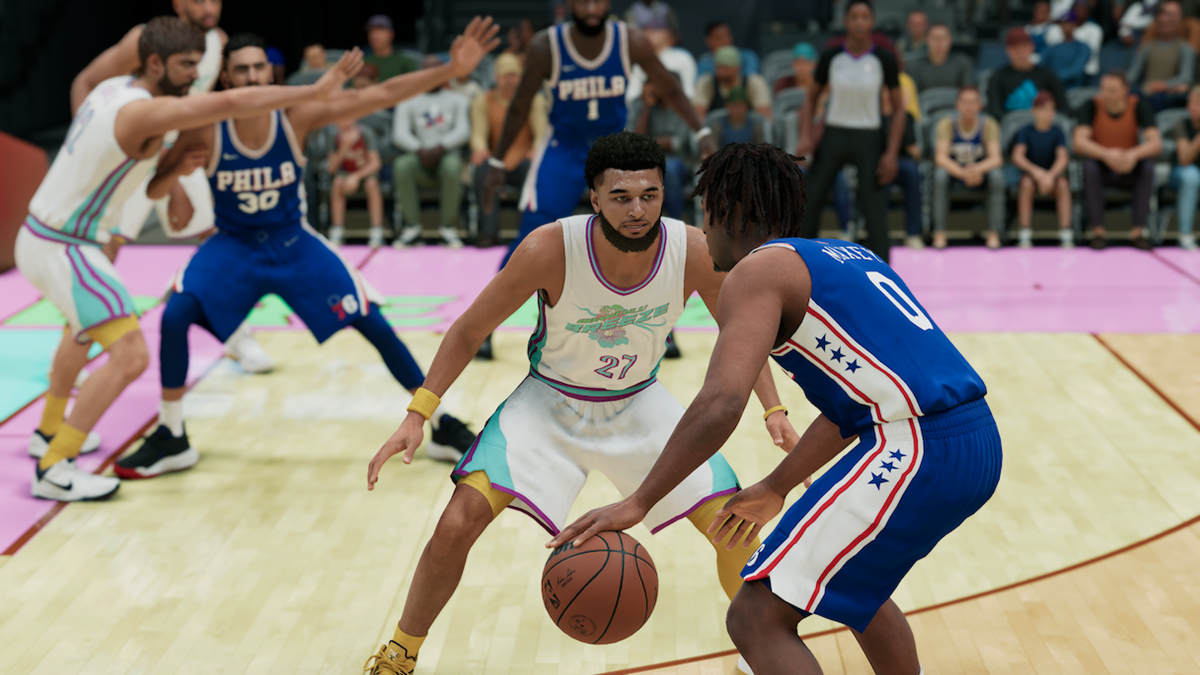 This year in NBA 2K22 they announced that the game would have a similar feel across both-gens. While this is true, the game feels a lot smoother, and there is a noticeable difference in my opinion. Mike Wang stated in his courtside report that defense, shooting, dribbling, finishing, and post-play were all worked on upon the release day.
Defense: Per Mike Wang "The primary goal for defense was to give gamers the tools to be able to really change the outcome of the game on the floor and at the rim."
This is very true, and you'll notice it when you get into your first MyCareer game, that the AI doesn't budge to the old moves that worked 100% of the time. In 5v5 modes, you'll see that you need to be on point with your reads off the pick n' roll as weakside help comes to stop the roller. You need to be a lot more unpredictable in the park, as higher steal ratings can change the outcome of the game. If you become too predictable doing the same size-up over and over, the defender will be able to utilize their defensive ratings and turn the game upside down. I love this addition to the game personally, as being able to stop someone is when it counts is super rewarding.
Dribbling: Per Mike Wang " This year, the goal was to marry the two together and give each player a unique feel and rhythm when sizing up, while also giving the gamer complete control over how the series plays out."
The dribbling this year feels a lot less stiff than last year, the only viable dribble move in 2K21 was the curry slide. It was pretty boring only having one go-to move to get open. This year it's a lot easier to chain together moves off a size-up, hesi, you can slow down your dribble, then chain it with a move your defender hasn't seen yet. This system allows for the user to be unique with how they dribble and get open.
Shooting: Per Mike Wang "Shot timing still plays a major role in the skill gap (and yes, you still get an additional boost for turning the meter off), but will only take you so far if you're taking bad shots."
Shooting is really good this year, it rewards you for taking the high percentage shot. You also do not need to have a 90+ three-point rating to shoot the ball consistently, which allows users to be much more creative with their build creation. The shooting is very reminiscent of NBA 2K20, where if you knew your jump shot, you'd have no problem greening.
Finishing: Per Mike Wang "With the revamped blocking system, we're now giving rim protectors more tools to make great stops at the rim. On top of that, on new gen, we've added timing meters to both alley-oop and aggressive skill dunk attempts."
I think this feature is going to well with those in the slashing community, contact dunks are no longer RNG, you have the ability to time-up a dunk and get a clip to be on an episode of 2KTV. Time will tell how truly how balanced dunk-timing is balanced against the new contest system at the rim, but from the looks of it, this feature will be a staple in future 2K's.
New Game Mode Features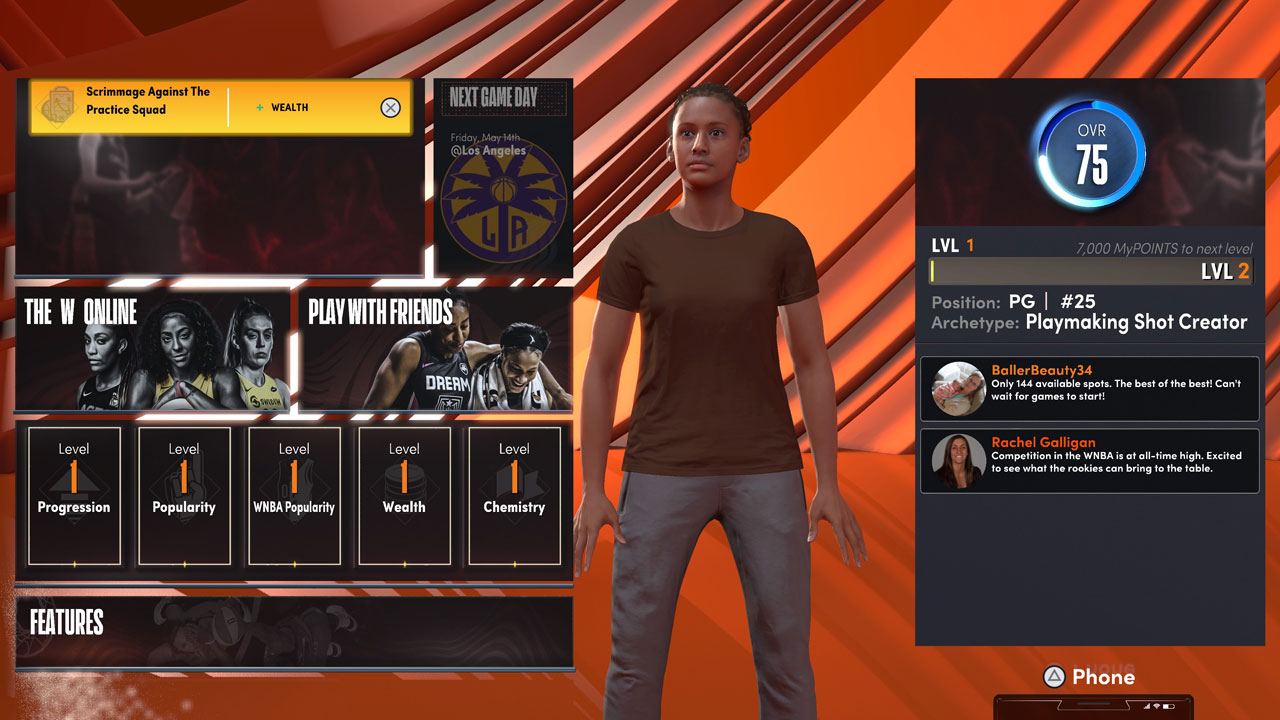 While we didn't receive any new game modes, we did receive some new features to current existing modes. I do want to point out that we did lose the All-Star Team Up mode, which was a lot of fun to play, I would not be surprised if we saw it return later down the line.
The W: per Visual Concepts Dev Team "We're giving you more opportunities to grow your game by making connections with some of the WNBA's finest players, who will help you boost various abilities."
One of the newer modes returning from last year is the W, which is the WNBA MyCareer. This is a cool mode that not too many give a chance, but this year they added a lot more to the storyline and the overall progression of your character. One of the big adds to the mode is now being able to squad up with friends, and find matches against other squads. This feature will hopefully get more people to try out the W for the first time.
MyPLAYER Builder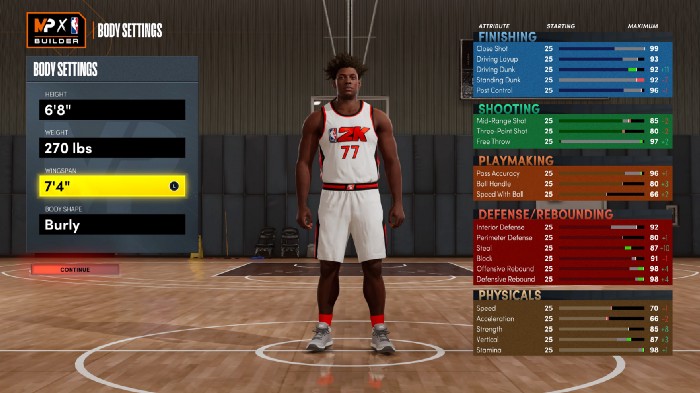 The next thing I want to highlight is the new build system, which is much more intricate, than the one we see last year. If you want a certain HOF badge like posterizer, you need to max out your dunk rating and pull attributes from another skill. Users are going to have to think and weigh out which badges they want, while also figuring out, what skill-set they want to bring to the City.
Build System: Per Mike Wang "We've made a lot of adjustments to the system to create more balanced builds and give incentives for creating all different types of players."
MyCAREER & The City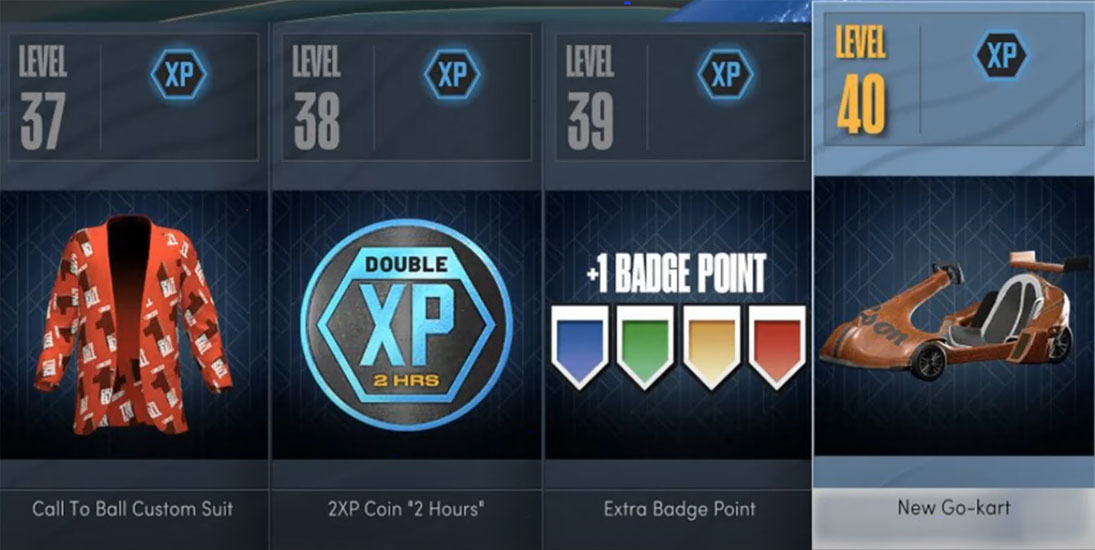 One of the more underrated features being added this year is the role of seasons, not only in MyTeam but also being used as a way to progress in MyCareer and the City. Gone are the days of rep grinding, and hello to the new level grinding. People have already hit level 40 at the time this article is being written. Fear not, to hit legend this season you must achieve level 40 in four different seasons. This means we won't see our first legend until 2022.
Seasons: per Erick Boenisch "Seasons were exclusive to MyTEAM, but not anymore! In NBA 2K22, Seasons are coming to MyCAREER. Within the City (PlayStation 5/Xbox Series X) you'll earn highly coveted rewards such as apparel, new Banners for your MyPLAYER, a new Grand Prize each season, and more."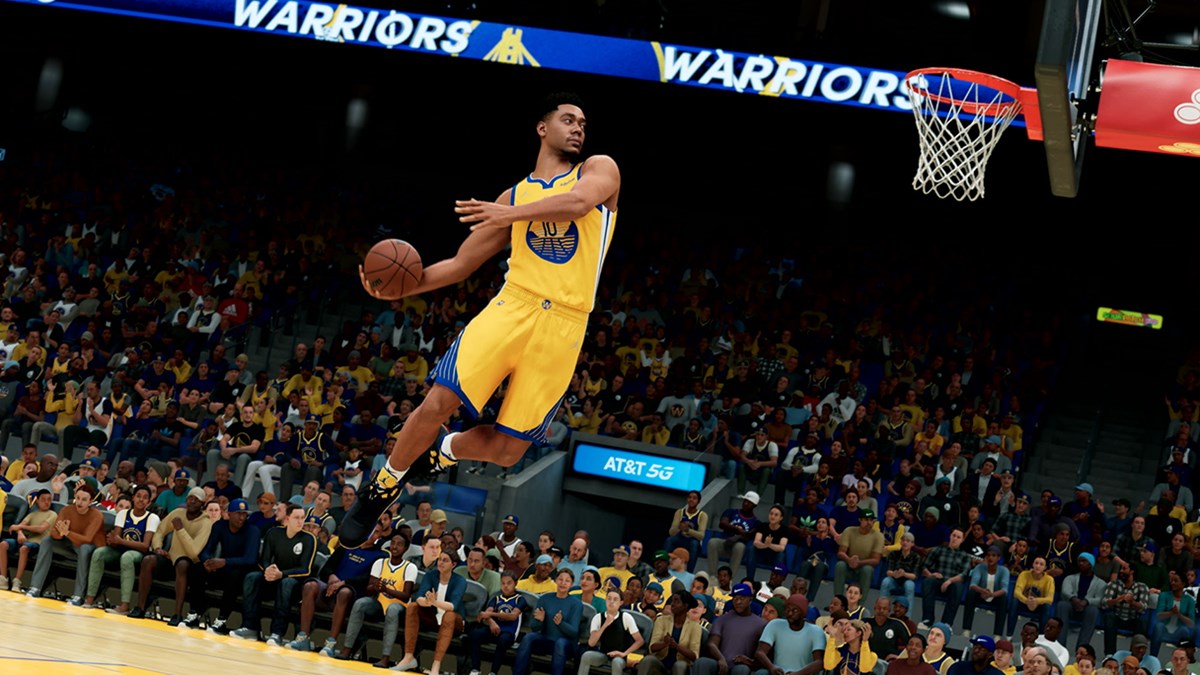 This is the most detailed MyCareer in the 2K franchise, they essentially added a separate RPG mode for you to go through and complete quests to unlock certain perks and benefits for you MyPlayer. It is not your usual MyCareer where it is solely dependent on your performance in the NBA, you have the chance to grow your brand through starting a music career or fashion. Completing your quests gives you a sense of value and reward, It does not feel like a chore to play MyCareer like in previous years. The City is also more alive and vibrant with the addition of more NPC's. Last year there were only a few NPC's we were able to speak to this year, there is at least 3x the amount of NPC's which is refreshing. The addition of matchmaking also makes the game more enjoyable, especially if you do not have a reliable squad to team up with. They added 3v3 matchmaking (no squads) as well as 1v1 matchmaking. All of the core modes within MyCareer like Rec and Pro-am are returning, the Ante-up is now a permanent fixture within the City. Overall this year MyCareer mode is one of the best that we have ever seen.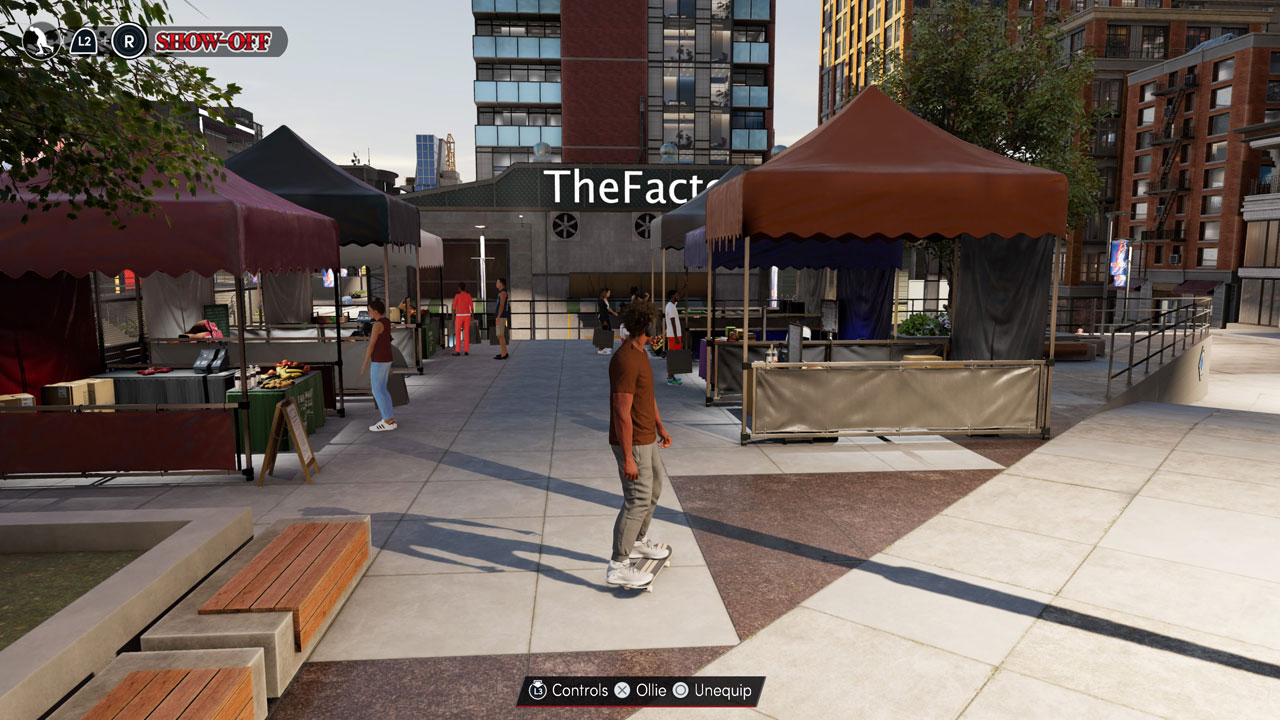 MyCareer: per Visual Concepts Dev Team "This year we take a giant leap, as the MyCAREER story takes place entirely within City limits, bringing a level of immersion and control to the mode that feels completely new. What makes this possible is a quest-based MyCAREER that not only delivers the kind of engaging, unique storytelling that MyCAREER players have come to love over the years, but also allows the user to take full control of the narrative, completing both main storyline Quests and a host of Side Quests in various City locations."
MyTEAM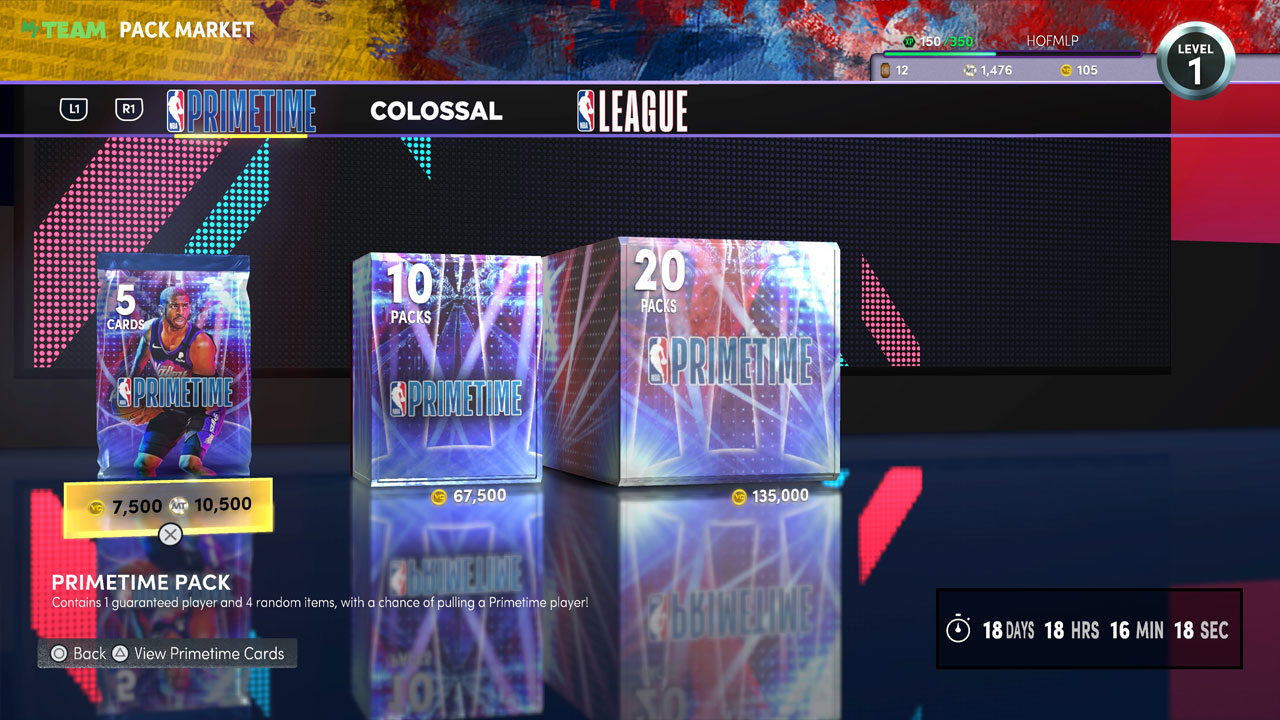 There is a lot of new features coming to MyTeam this year, one of them being the return of the draft mode, where you're able to draft a team and compete against other user drafted teams for rewards. This was one of the modes many were sad to see go, when they removed it a couple of years ago, it gives many the chance to play with the best cards in the game without having to splurge MT.
MyTeam: per Jonathan Smith "MyTEAM: Draft is a new multiplayer mode where you pick a full lineup of Player Cards which will include the latest cards in MyTEAM."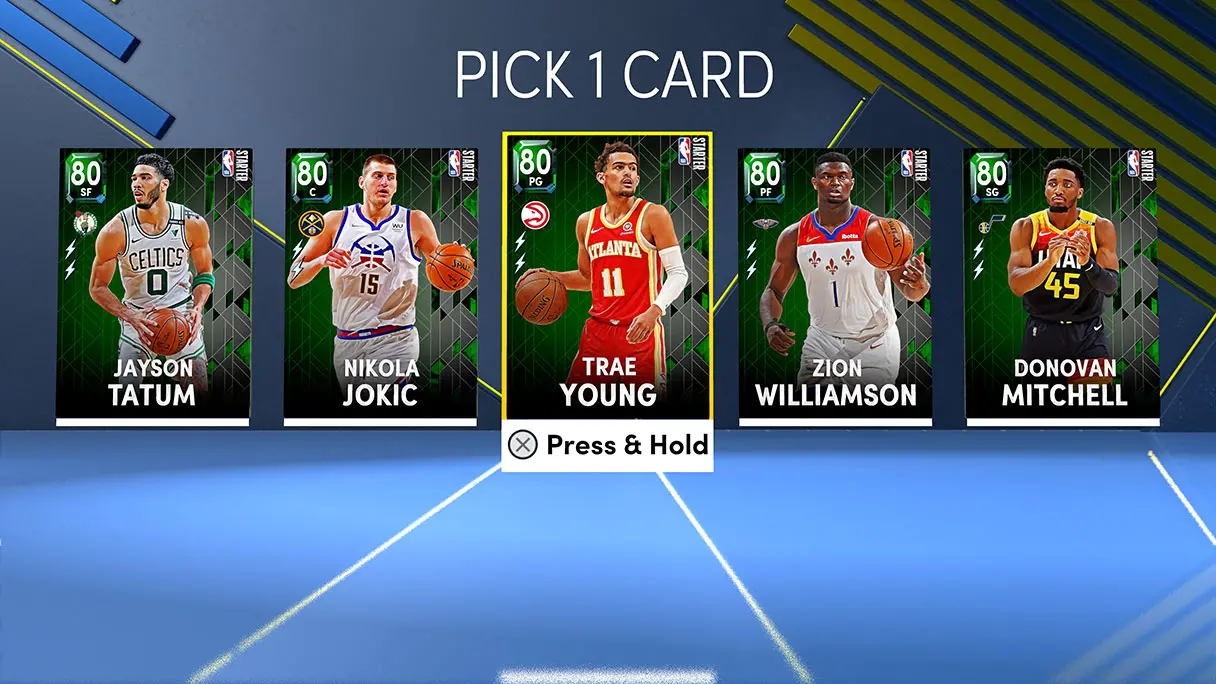 Triple Threat 100: " At the start of each run in Triple Threat Online: The 100 you will receive 100 points. After every game, win or lose, the amount of points your opponent scores against you will be subtracted from your 100."
One of the classic modes of MyTeam is returning with a twist. Instead of wins and losses in TTO, you get 100 points, the more games you play without conceding 100 points, the more valuable the rewards will be. Many are on the fence, about this change as TTO has always been the place to relax and play with your favorite cards. 2K has finally added the ability to play friends in Triple Threat Online, a feature many have been asking to be added for years.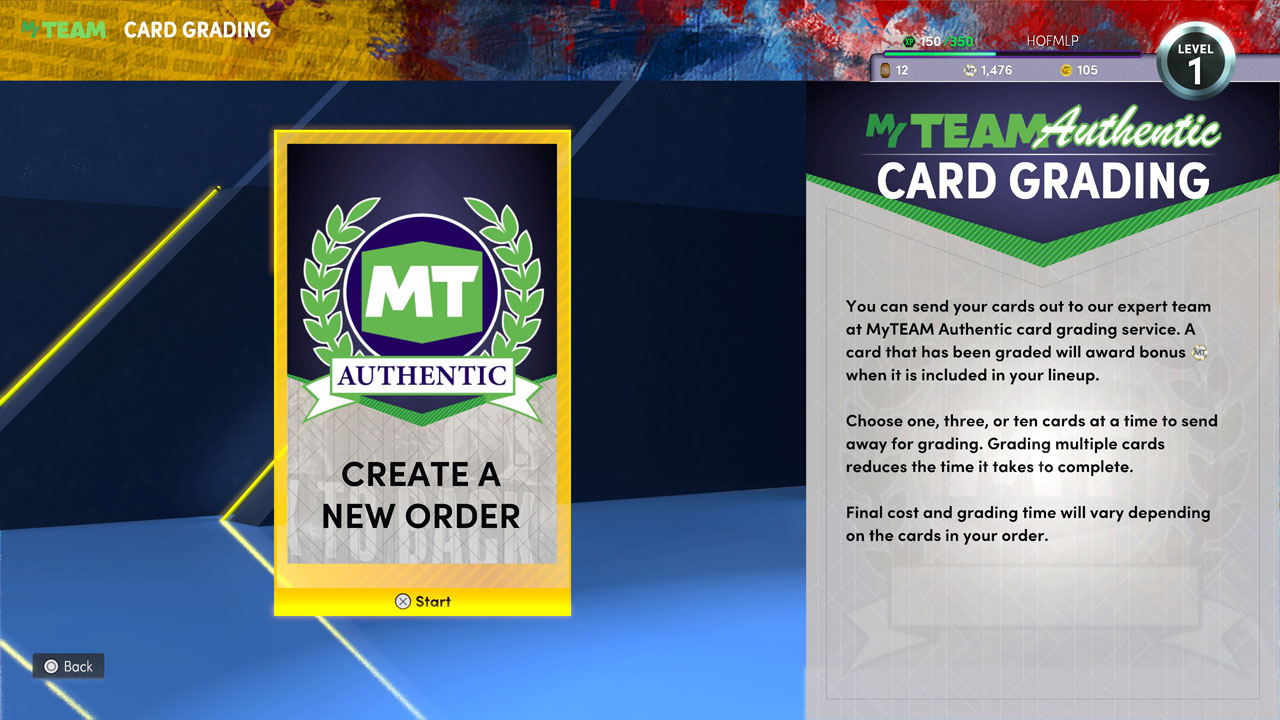 New Player Card System: "EVERY auction-able Player Card in MyTEAM will have the opportunity to become a Holo version when it is opened from the Pack Market." "To add another new layer to every Player Card in MyTEAM, you can now send these cards to be professionally graded! After some time passes to carefully grade each card, our experts will send back your Player Cards, freshly sealed, and minted with a grade."
Every season in MyTeam, we always start with bronze, silver, gold, emerald, sapphire, ruby, amethyst, and, diamond for base set cards. The base set this year does not include silver or bronze cards. Something new with the base set is the addition of historic cards included within a team's collection, that need to be collected to receive the collection reward. 2K also gave something for the IRL card pulling community, and that is the introduction of Holo and graded cards. Holo cards allow the user to have a sense of a card that is their own and unique to them. The graded carded system allows users to have a card "graded" like a real-life card, it receives a score from 0–10. The only thing the score does is determine how much extra MT a user receives while using the card.
MyNBA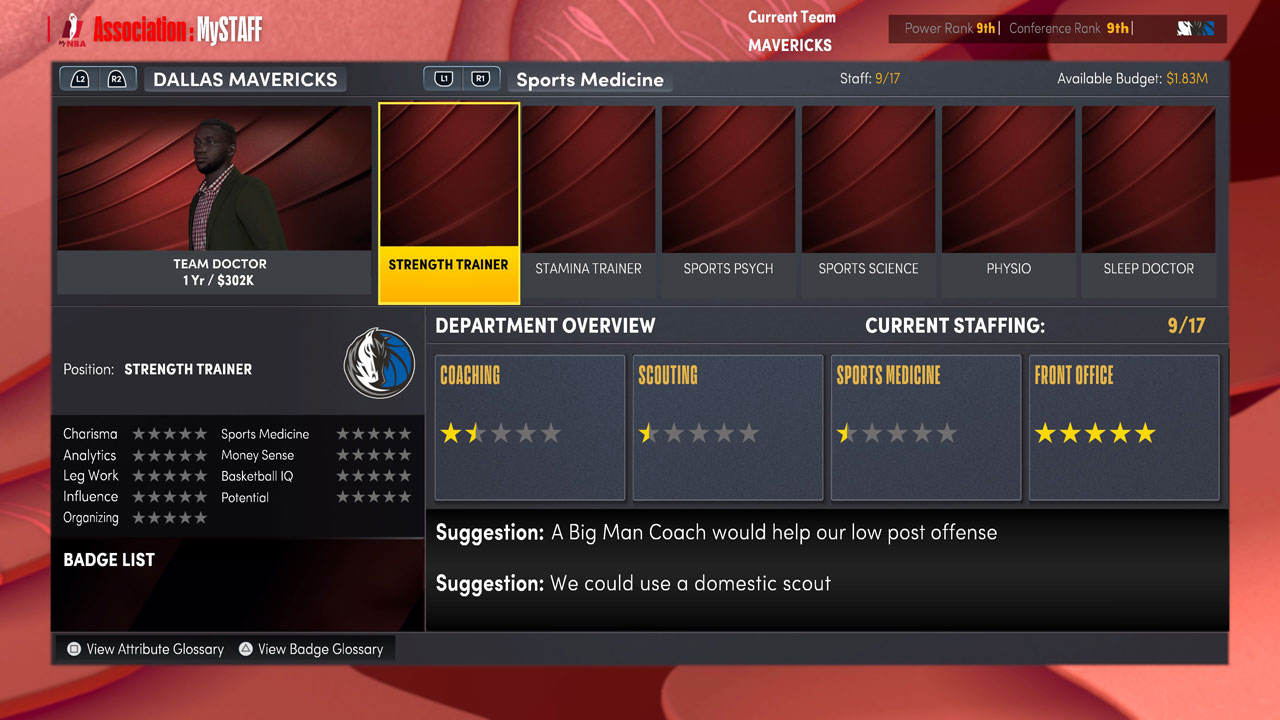 The core feature of MyNBA remains the same, which is becoming the GM of an NBA franchise. MyNBA gives users the chance to let their creativity run wild by rebuilding certain teams, creating certain what-if scenarios, and playing out the career of their favorite prospects. The emphasis 2K added this year is Staff, your staff matters more than ever. Certain staff members help players grow their badges and attributes. It is very detailed as you also can hire a medical staff, which is very interesting as a die-hard NBA fan.
MyNBA: "What it means to build out and solidify a championship-caliber staff, the roles you'll need to fill, and how training can make or break a title run."
Presentation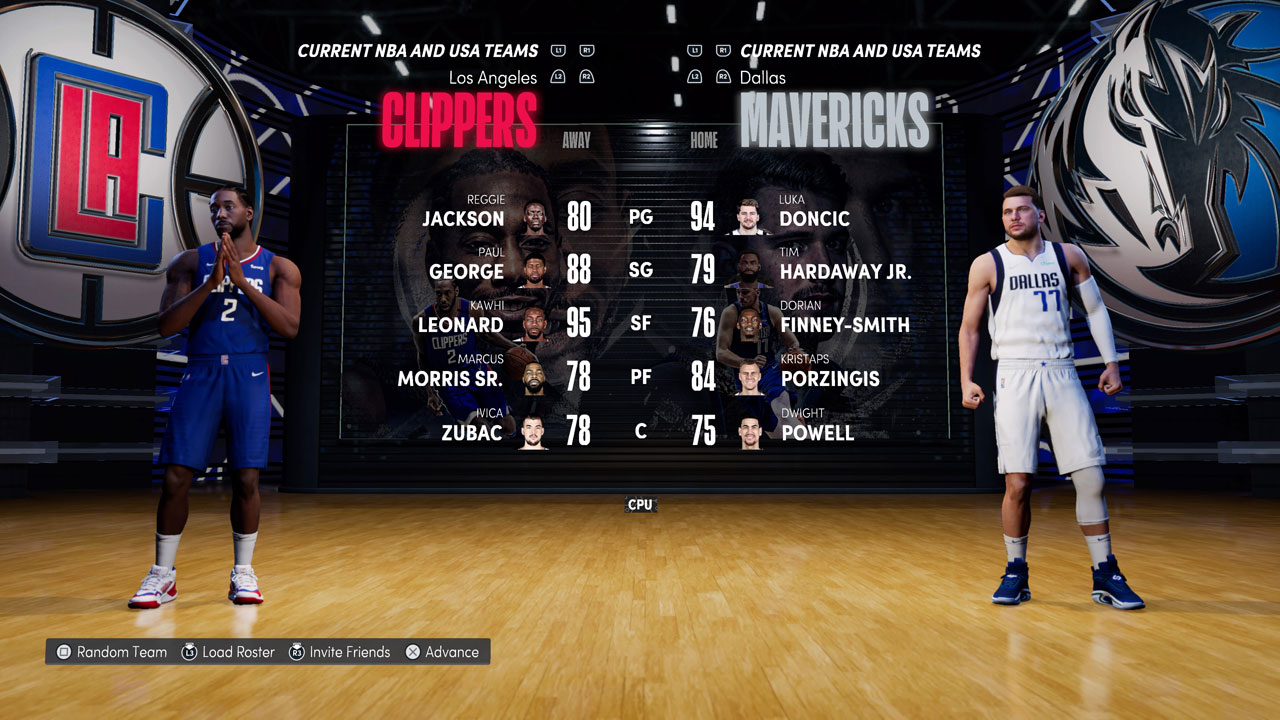 Now that we have gone over the modes in this year's game, we have to talk about the graphics, they finally fixed the face scans of Luka Doncic and Dirk Nowitzki as well as many other players in the game. The graphics are the same as last year, but that doesn't mean it's bad, we are so used to good graphics nowadays, that the 2K graphics feel lackluster, but not too many are buying a basketball game for graphics. An underrated addition to the game is the addition of all 30 NBA teams' personal PA announcers, as it adds to make the game a more complete basketball simulation.
Conclusion
I think a lot of people are going to be surprised with how much they like NBA2K22 on Next-Gen, I know I was. I have a feeling that this game has a chance to be one the better 2K's released. Is it a perfect game? No, but 2K has addressed some of the things its consumers have been asking for, all while being able to implement new features into the game. So far my friends and I are all having fun grinding away the new features in MyCareer as well as the badges. The game does have a pretty good replay value, as it keeps you coming back for more, it makes you want to play the game of basketball which should be the goal of NBA 2K. With that being said the score I'm going to give NBA 2K22 is a 90/100, which blows NBA 2K21's score out of the water. There is still room to improve the game, but 2K has impressed me for the first time in a couple of years.
---
Article contributed by Miles Peters


#nba-2k22 #next-gen #playstation-5 #reviews #xbox-series-x/s