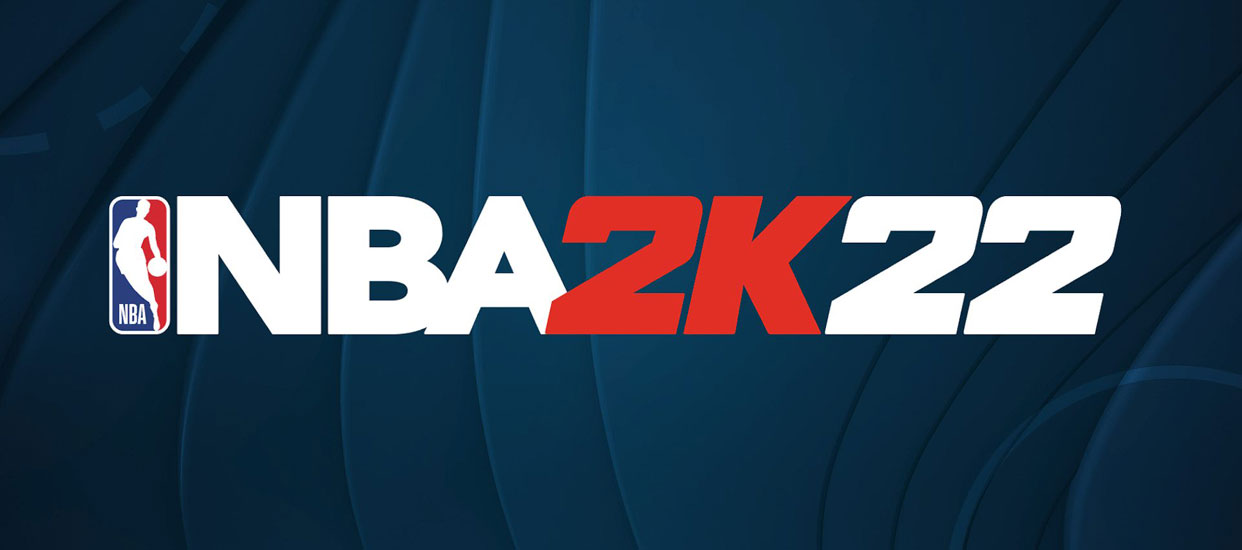 NBA 2K22 Patch 1.7 was released by 2K and is now available for download. Some of the notable changes with this update are the start of Season 2, tweaks to shooting badges, tweaks to the skill dunk mechanic, along with many more improvements. Check out the NBA 2K22 Patch 1.7 Patch Notes for next-gen below.
For the full archive of NBA 2K patches, click here.
NBA 2K22 Next-Gen Patch 1.7 Notes:
GENERAL
Season 2: Build Your Empire for NBA 2K22 starts this Friday at 8AM PT.
Various UI updates have been made across all modes to enhance the overall experience.
New Real Voice Studio and Real Voice Sideline content has been added to the in-game broadcast presentation.
Courts/arenas for the following teams were updated to match recent changes made for the new NBA season:

Chicago Bulls
Cleveland Cavaliers
Dallas Mavericks
Miami Heat
Minnesota Timberwolves
Phoenix Suns
Oklahoma City Thunder
San Antonio Spurs
Toronto Raptors
Various G League teams

The following players and coaches have received new scans and/or had general likeness updates made to them:

Lindsay Allen (new scan)
Scottie Barnes (new scan)
Dijonai Carrington (new scan)
Keon Johnson (new scan)
Stephanie Jones (new scan)
Tre Mann (new scan)
Davion Mitchell (new scan)
Kelsey Mitchell (new scan)
Trey Murphy III (new scan)
Chiney Ogwumike (new scan)
Karlie Samuelson (new scan)
Alperen Sengun (new scan)
Jasmine Walker (new scan)
Kostas Antetokounmpo
Khem Birch
Steve Clifford
Dana Evans
Cheryl Ford
Jerami Grant
Brandon Ingram
Lisa Leslie
Ivory Latta
Kenyon Martin
Rodney McGruder
Taj McWilliams-Franklin
Chris Mullin
Deanna Nolan
Ticha Penicheiro
Kim Perrot
Pascal Siakam
Marcus Smart
Katie Smith
John Stockton
Penny Taylor
Lonnie Walker IV
GAMEPLAY
Reduced the frequency of stumbles after dunks, as requested by the community
Made some improvements to double team and switch logic on defense
Adjusted the logic for several shooting badges (including Chef, Limitless Spot-Up, Difficult Shots, Circus Threes, Rhythm Shooter, Catch & Shoot, Set Shooter, and Stop and Pop) so that each one triggers under the intended conditions and at the proper shooting ranges.
Players can now dunk more frequently in certain situations even when not using the skill dunk mechanic.
Locked the Y-position of the shot meter while in the act of shooting to make it easier to read.
Fake passes will no longer turn into unwanted bounce passes if triggered during a pump fake.
Fixed an issue where you could transition from a post hop shot away from the rim and into a running self alley-oop towards the rim.
Adjusted collision detection on certain take charge animations to prevent unwanted collisions.
Fixed an issue where shimmy hooks could be played from the 3PT line
Resolved a rare issue where the AI could get caught in an unintentional size-up move
Addressed a community-reported issue where the AI could get stuck attempting several fake passes in a row.
Technical free throws will no longer be incorrectly awarded on defensive off-ball fouls in the last 2 minutes of a game.
Gameplan will now be properly turned off when the user turns ACE off in the menu
Reduced effectiveness of on-ball steals
CITY/PRO-AM/REC
Many continued improvements to performance and stability have been made to enhance the overall experience.
Addressed issues with invites and voice chat as reported by the community
You can now properly access the courts in the Gatorade Training Facility while in a squad
Your MyPLAYER will now wear the proper shoes when playing in Pro-Am games
Resolved some issues with Pro-Am recruit stats not always displaying correctly
You can now wear purchased items out of pop-up stores in the City
MyCAREER/QUESTS
Multiple fixes and adjustments have been made to improve the overall quest experience
Fixed a rare issue preventing certain users from becoming the starter at the expected time in Toe The Line quest.
The Edit Playbooks menu will now properly be available when the associated quest is completed.
Resolved some issues that were preventing certain stat-related and season-long quests from correctly tracking and completing.
Addressed some issues with endorsement contracts and the associated rewards
Fixed an issue with the Suggest Free Agents menu not working correctly after unlocking it via the associated quest.
The Belle of the Ball achievement will now correctly unlock when completed
Resolved some issues with the reward collection from the buildings purchased in the Music and Fashion arcs.
MyTEAM
Various improvements and support for Unlimited and Triple Threat Online: The 100
Added support for Recurring and Event Exchanges
Various additional improvements to The Exchange to improve the overall user experience
Made several improvements to Ball Drops
Added Event Card support for Auction House searches from My Collection
Signed Player Cards will no longer have distorted backgrounds in-game
Certain player stats like overall record will now display correctly in menus
Boosts applied to Shoe Cards will now correctly be applied in games
Added support for searching for Shoe Colorway Cards by brand in the Auction House
Timers in the Pack Market will now display the proper amount of days remaining
Restarting during Skill Challenges should now work as intended
Fixed setting lineups in Triple Threat Play With Friends
Addressed an issue that prevented players from viewing the opponent's starting lineup before online games
Prevented a situation where players could accidentally select multiple packs at once in MyTEAM: Draft
MyNBA/THE W
Various stability fixes and improvements have been made for MyNBA, MyNBA Online, and The W.
Training and Conditional Coaching are now properly supported in MyNBA Online
The various financial-related menus and additional trade options are now accessible in MyNBA Online.
Ticker scroll speeds have been reduced, as requested by the community
Generated players now no longer default to having slow shot-timing
You can now edit tendencies for players in draft classes
Fixed a hang that could occur in the offseason when toggling between user-controlled teams.
Resolved an issue with certain downloaded draft classes that could cause problems when simulating ahead in the season.
Resolved an issue with the broadcast camera when used in certain WNBA arenas
Addressed an issue in The W that could prevent users from passing the ball during an inbound despite having Full Team Control on.