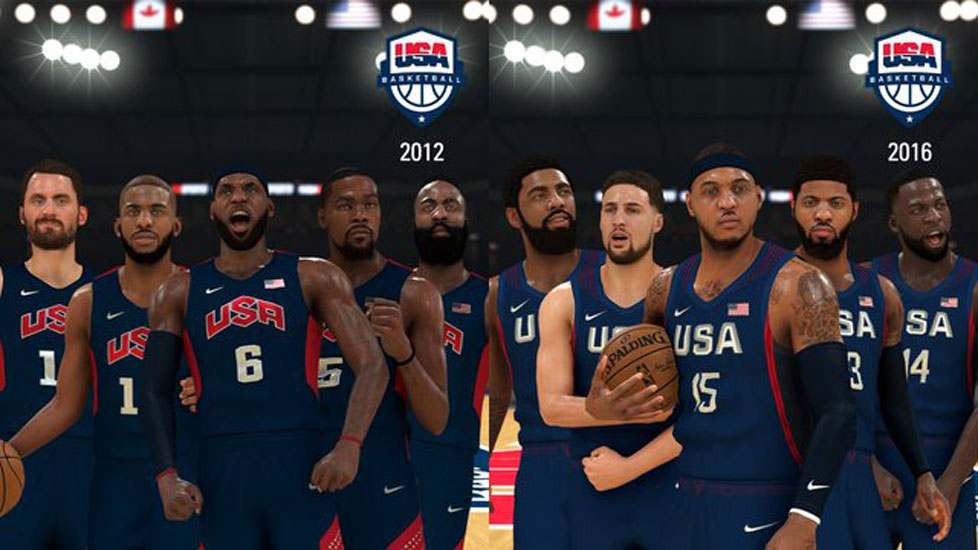 2K announced today that NBA 2K21 will include the 2012 and 2016 Team USA basketball squads.
USA Basketball is coming back in 2K21

🏅 2012 Team
🏅 2016 Team

Who's runnin with these teams in 4 days? #2KDay pic.twitter.com/gkmkJXmwto

— NBA 2K21 (@NBA2K) August 31, 2020
No word yet on what modes the rosters will be available been, but a safe bet would be in Play Now mode offline. Hopefully we'll also be able to use the rosters vs online opponents as well as MyLEAGUE / MyGM.
Here are the full rosters that competed and earned gold in the Olympic games:
2012 Team USA
F – LeBron James
F – Carmelo Anthony
G – Kobe Bryant
G – Chris Paul
G – Deron Williams
F – Kevin Durant
G – Russell Westbrook
F – Kevin Love
G/F – Andre Iguodala
G – James Harden
C – Tyson Chandler
F/C – Anthony Davis
2016 Team USA
G – Jimmy Butler
F – Kevin Durant
C – DeAndre Jordan
G – Kyle Lowry
F – Harrison Barnes
G – DeMar DeRozan
G – Kyrie Irving
G – Klay Thompson
C – DeMarcus Cousins
F – Paul George
F – Draymond Green
F – Carmelo Anthony