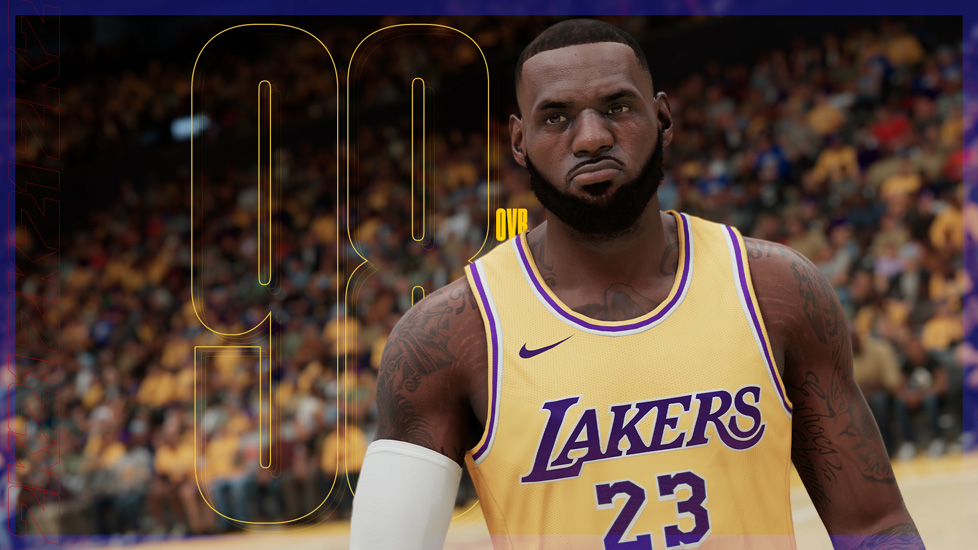 Several NBA 2K21 Next-Gen Ratings have been released by 2K recently. All NBA 2K21 ratings will go in effect and be updated for both Next-Gen and Current-Gen systems on November 10.
Who has the Highest Rating in NBA 2K21?
2020 NBA Finals MVP, 4-time champ, and 17-year vet, LeBron James has highest player rating in NBA 2K21 at 98 OVR, barely beating out 2020 NBA MVP Giannis Antetokounmpo, who is one below at 97 OVR. James Harden is 3rd at 96 OVR. James' recent NBA Finals performance likely helped improve his rating +1 from his rating in 2K20, where he, Antetokounmpo, and Harden all tied for being rated the highest players in the game at 97 OVR.
NBA 2K21 Player Ratings (Newly Released)
LeBron James – 98 OVR
Giannis Antetokounmpo – 97 OVR
Anthony Davis – 96 OVR
James Harden – 96 OVR
Kevin Durant – 95 OVR
Steph Curry – 95 OVR
Damian Lillard – 95 OVR
Luka Doncic – 94 OVR
Jimmy Butler – 93 OVR
Kyrie Irving – 90 OVR
Jayson Tatum – 90 OVR
Klay Thompson – 89 OVR
Devin Booker – 88 OVR
Donovan Mitchell – 88 OVR
Trae Young – 88 OVR
Rudy Gobert – 87 OVR
Jamal Murray – 87 OVR
Jaylen Brown – 86 OVR
Kemba Walker – 86 OVR
Zion Williamson – 86 OVR
Danny Green – 76 OVR
Kentavious Caldwell-Pope – 76 OVR
Alex Caruso – 75 OVR
NBA 2K21 Screenshots & Ratings:
Check out these new NBA 2K21 screenshots and player ratings