NBA 2K21 Game Modes Walkthrough:
Hey NBA 2K fans, NBA 2K has dropped their newest iteration of the series. On September 4, NBA 2K21 was released and with every new game release, there are always new features that need to be discussed. In this article, we will be walking you through all things you need to know in every game mode, in NBA 2K21.
Disclaimer: NBA 2K made it clear that only MyTEAM Points and VC will transfer over to NextGen in September. This means none of our MyPLAYERS will be making the transition to 2K21.
MyCAREER
This year in MyCAREER we are tasked as being a former star college player's son and dealing with the pressure of making it to the NBA. In the MyCAREER storyline, we are able to play in high school and become a decent prospect in order to be able to get college offers. This year there are 10 college programs that we are able to choose and play for. Once in College, we must play well to improve our MyPLAYER's draft stock in order to be drafted to the NBA. Once in the NBA, we are able to play in NBA games while earning endorsements to become a household name in the association. In the MyCAREER is where you generally want to be grinding your badges as the difficulty is much lower than grinding all of your badges in the Neighborhood. Once you have grinded your badges and have become a high enough overall it's time to hit the "Beach" and cement your legacy within the 2K community.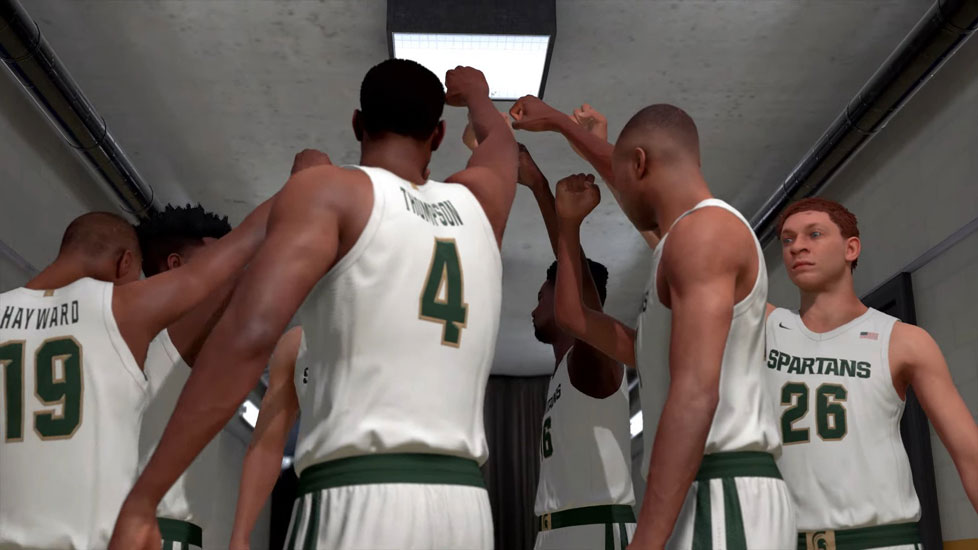 Tips for MyCAREER
●   The best way to grind shooting badges in MyCAREER is to catch the ball on the three-point line, do a jab step by flicking the right stick up, this should make the defender step back and allow to shoot an uncontested three.
●   When negotiating endorsements in MyCAREER try to negotiate as many incentives as they add up nicely when trying to earn VC.
●   In MyCAREER you will be able to play NBA games, Neighborhood 3v3, and 2v2 games, you'll also be able to play 5v5 games via Pro-Am and The Rec.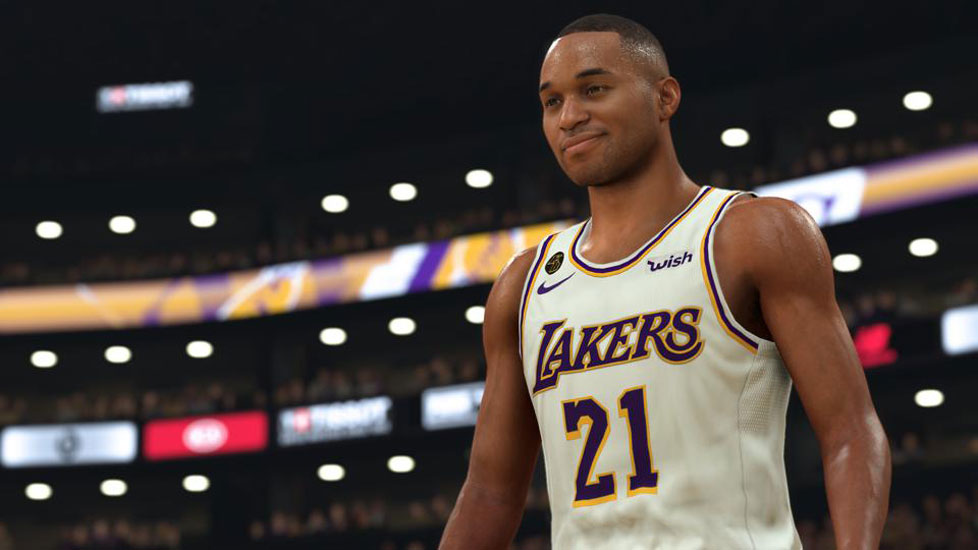 The Rep System in NBA 2K21
By completing games in the Neighborhood, The Rec, and Pro-Am you earn rep. Each rep has a different prize once unlocked after you meet the criteria for completing the rep bar. You start off as a rookie 1 and grind through the year to reach the final goal of becoming a Legend in NBA 2K21.
The MyPLAYER Builder
This year the MyPLAYER Builder has the same function as NBA 2K21 the same physical pie charts returned, as well as the same skill charts as NBA 2K21, except they added 4 new pie charts into the game.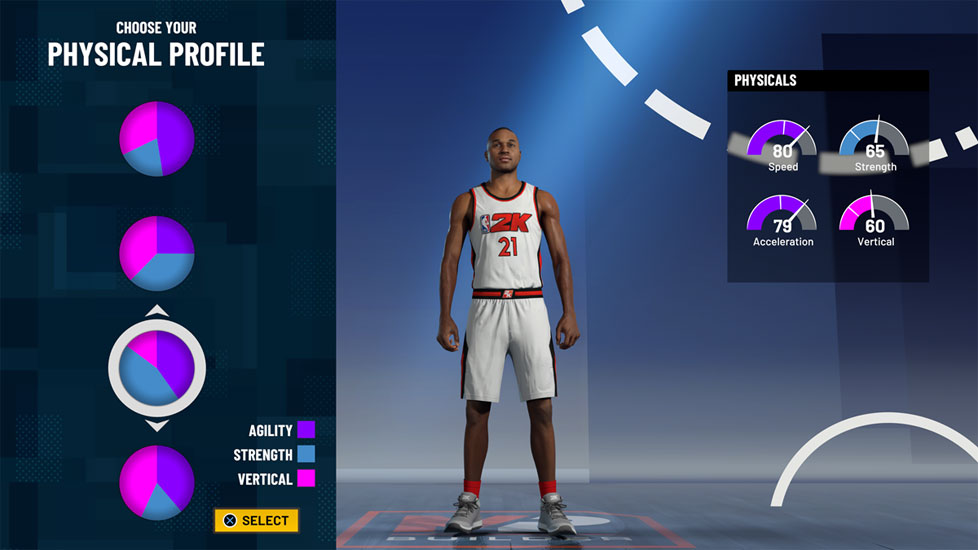 ●   Blue/Green pie chart with slightly more blue, gives you access to HOF driving badges and slightly more gold shooting badges.
●   Green/Blue pie chart with slightly more green which gives you access to HOF shooting badges and slightly more gold finishing badges.
●   Green/Yellow pie chart which gives access to HOF shooting badges, and slightly more gold playmaking badges
●   Green/Red pie chart which gives access to HOF defensive badges and slightly more gold shooting badges.
Some of these new Pie charts are very useful within 2K as they give you the ability to be more flexible with how you spread around your attribute points.
Pro Tip: Our NBA 2K21 MyPLAYER Builder comparison tool is a must-have for creating the best build. The builder let's you compare builds features like attributes, badges, and animations. You can even save and share builds.
Tips for Creating Builds
This year's ratings are really important if you want to be one of the best in the Neighborhood. Last year players were able to shoot with 55 three-point rating at a high clip, this year that is not the case. If you want to be able to shoot consistently from the three-point line this year you need to have at least above an 85 3pt rating. To go along with the rating, badges are key especially shooting badges on HOF. The best badges include
●   Range Extender
●   Hot Zone Hunter
●   Green Machine
●   Difficult Shots
●   Flexible Release (overpowered)
●   Corner Specialist.
In regards to passing/ball-handling ratings, this year you must have over an 85 ball handle in order to unlock pro dribble moves, in previous years it was 70, so this is definitely something to keep in mind while making your builds. The best playmaking badges include:
●   Quick First Step
●   Handles For Days
●   Unpluckable
●   Dimer
●   Floor General
●   Bail Out
In terms of ratings for driving and finishing, the same thresholds apply for contact dunks, and that is 84 for pro contact dunks and 85 for elite contact dunks. The best finishing badges include:
●   Contact Finisher
●   Slithery Finisher
●   Acrobat
●   Consistent Finisher
●   Fancy Footwork
Lastly having high defensive ratings in 2K is always important, one thing I noticed was the interior defense stat, the higher your interior defense rating is, the more likely you are to get contests and block at the rim. The best defensive badges include:
●   Clamps
●   Heart Crusher
●   Rebound Chaser
●   Interceptor
●   Pick Pocket
●   Interceptor
One last thing to keep a note of when creating your build is as you progress through MyCAREER you have the chance to reach 99 overall. With every rating upgrade after 95, all your stats are increased by +1. So when making a build it's always good to keep in mind your ratings still have room to grow.
MyLEAGUE / MyGM
MyLEAGUE and MyGM are for the basketball fans that want full control over a basketball teams day to day operations. If you want to build a team from the ground up by completing trades, drafting a superstar, or making that big signing in free agency these two modes are just for you. The two modes do vary slightly from each other as in MyGM it is much more like MyCAREER with cutscenes and an actual storyline. In MyLEAGUE there are no cut scenes and assume control as the owner of an NBA franchise trying to become a dynasty in the sports world.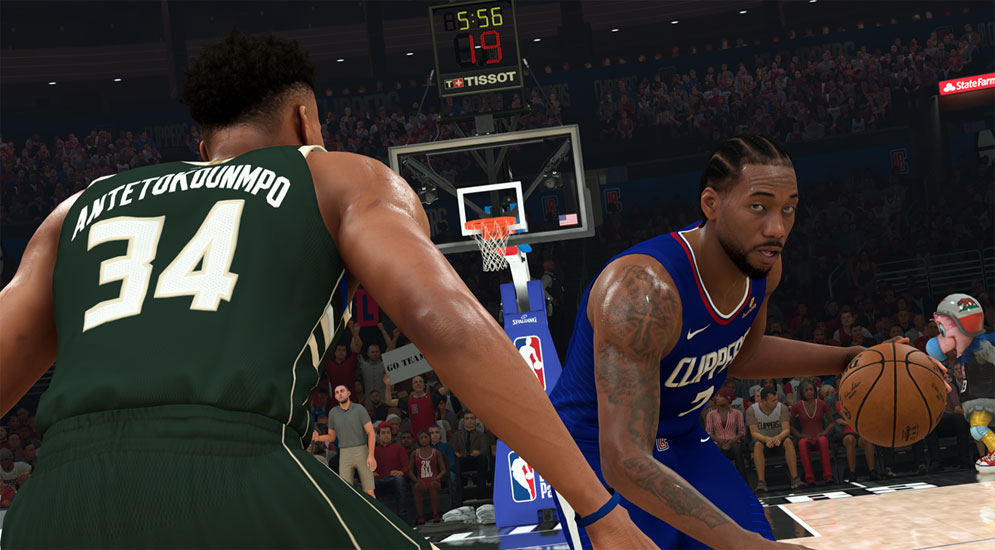 Tip: The way I get the most out MyLEAGUE is by choosing to take over a poverty franchise, such as the New York Knicks, and try to turn them from bottom-feeders to the best in the league. Also, making a MyLEAGUE around a certain challenge, like only drafting European players or only winning a championship with players you have drafted. KOT4Q on YouTube is one of the more entertaining MyLEAGUE YouTubers to watch.
MyTEAM
MyTEAM is back in NBA 2K21 and returns as one NBA 2K's most valuable game modes. MyTEAM allows the NBA fan to create the team they have always wanted by combining players from past and present. MyTEAM in NBA 2K21 has features that look similar from years past like the collector level and the auction house, but there is a plethora of new content that 2K has added. This year in MyTEAM there are Seasons, sort of similar to a battle pass. In order to unlock new levels within a season, you need a certain amount of XP. You earn XP by completing certain tasks within the mode, and each level offers a reward, including players, packs, MyTEAM points, and more.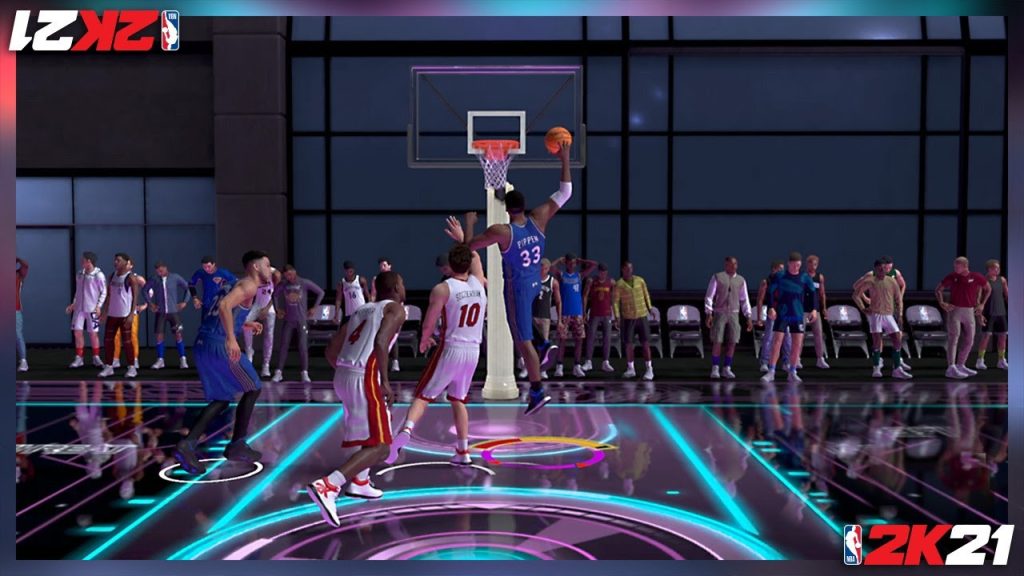 This year in MyTEAM badges has made a return, so players are able to put certain badges on their favorite players, look out for pink diamond Shaq with range extender.
MyTEAM Limited is a brand new game mode that functions as a weekend league, as it is only available Friday-Saturday and each week will bring new lineup restrictions that will keep the game enjoyable and fresh. In this mode, you are chasing championship rings that you will exchange for the month's limited player and other rewards available.
MyTEAM Unlimited is back with a twist, instead of sweating it off trying to go 12–0, there are 9 different leagues you must play through to reach the top. The higher the league that you are in, the better the rewards will be.
For the first time in MyTEAM , we have exchange sets where we can turn our lower valued cards, for cards that offer better value to our MyTEAM.
Play Now Online
Play Now Online is for the 2K fans who do not want to feel pressured into paying for microtransactions for their MyPLAYERS and in MyTEAM. Play Now Online offers an environment where a player could choose to use a current team, historic teams, or an all-time team. Within Play Now Online there different leagues, the more games you win gives you access to higher leagues which unlocks the ability to use all-time teams online. Play Now Online has always been the mode when you just want to use your team and get a casual game in.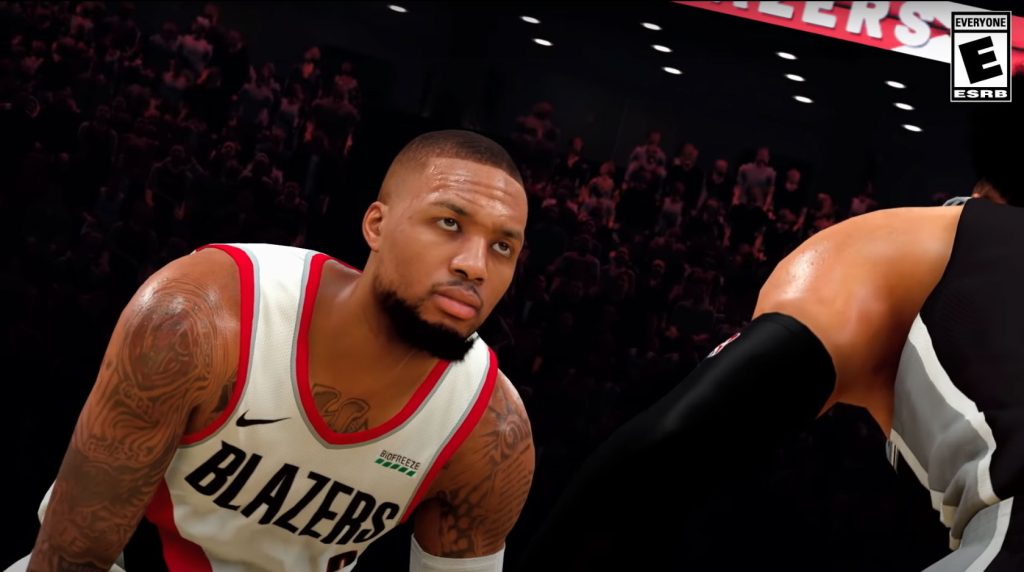 Blacktop
Have you ever wondered who would win in a 1v1 MJ or Lebron, or if MJ and Lebron would be the best duo in the park? In the Blacktop we are able to find out. The Blacktop in NBA2K21 allows the player to set up custom matches against the AI or friends(if using the same console) to play 1v1, 2v2, 3v3, or 4v4 with their favorite players.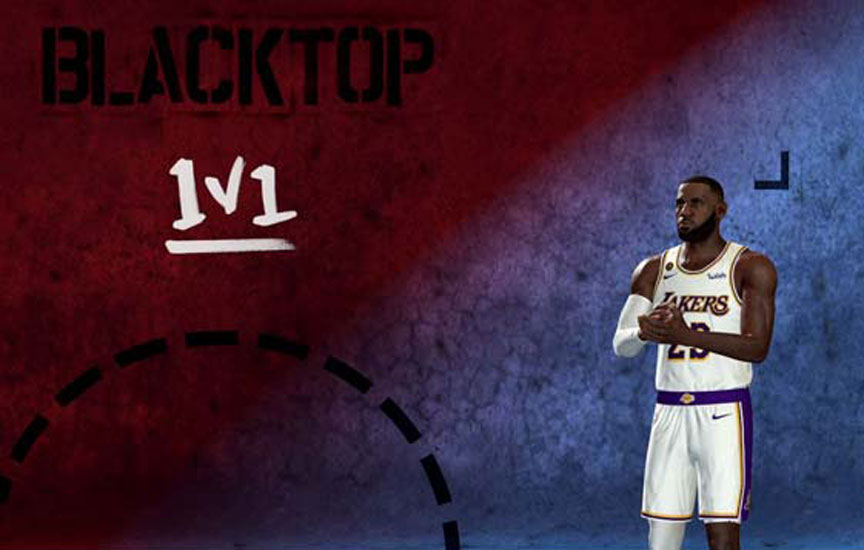 Pro Tip: One of the best VC making methods involves playing Blacktop. It's quite simple all you need to do is:
●   Choose is all-time Stephen Curry and put him up against a random 60 overall.
●   Set the game score to 5 points.
●   Let AI drive and take the 1
●   Once the AI inbounds the ball, shoot with Stephen Curry, and it should be an easy win.
●   Once the game ends, click rematch and repeat the process for an easy 250VC.
Rosters
Since NBA 2K21 was released at a weird time, as the NBA season is ongoing, the rosters are pretty much reflective of the rosters in the NBA at the current moment. There were some new additions to the roster, however, and these include the following teams:
●   2016–17 Golden State Warriors
●   2018–19 Toronto Raptors
●   2012 USA Men's Basketball Team
●   2016 USA Men's Basketball Team
2KU
At the beginning of the year, the 2KU is always a tool that will help any NBA2K player become familiar with the gameplay features, such as the new shot mechanics and dribbling controls. The 2KU serves as the game manual and catalog for every 2K game. This year in the 2KU we can practice using the new shot stick. Instead of timing our jump shots, we can aim them which gives a shooting boost, by using the right stick. This was the one big change in gameplay that NBA 2K added this year.
This year NBA2K gave us a similar but new game to hold us over until Next Gen comes out in November. Some of the changes this year have been pleasant and great additions, some things could have been tweaked a little bit better like MyLEAGUE. Without further or do, thank you for taking the time to read this walkthrough of every game mode in NBA2K21, we hope you can use some of these tips to have a great year on NBA2K21, and that the knowledge shared will help guide you through the year.
---
Article contributed by Miles Peters