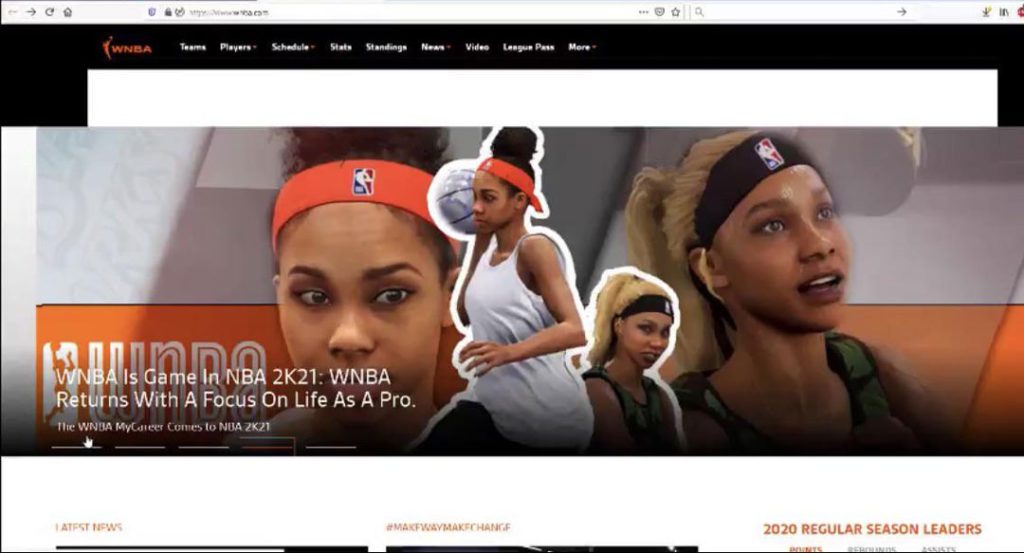 A leaked photo of female MyPLAYERS has been circulating the internet revealing that NBA 2K21 will have female MyPLAYERS in MyCAREER. The photo, which is a screenshot from the official WNBA website but now apparently taken down, features WNBA players in MyPLAYER gear and the title "WNBA is Game in NBA 2K21: WNBA Returns with a Focus on Life as a Pro".
2K has since confirmed the inclusion of Female MyPLAYERS. Fans "will be able to create a female customizable MyPlayer" exclusively in the next-gen version of NBA 2K21.
Questions remain on how female MyPLAYERS would be implemented into MyCAREER and the Neighborhood. Would 2K lean towards a realistic / sim representation that reflects the discrepancy in skill sets, athleticism, strength, etc. between male and female characters, or will we see a more 'arcade' interpretation, where female MyPLAYERS will be able to have all the athleticism of someone like Zion Williamson? That remains to be seen, but we look forward to more info from 2K as the release date fast approaches.
For all NBA 2K21 news, info, features and more, check out the NBA 2K21 News Tracker. Pre-order NBA 2K21 here.