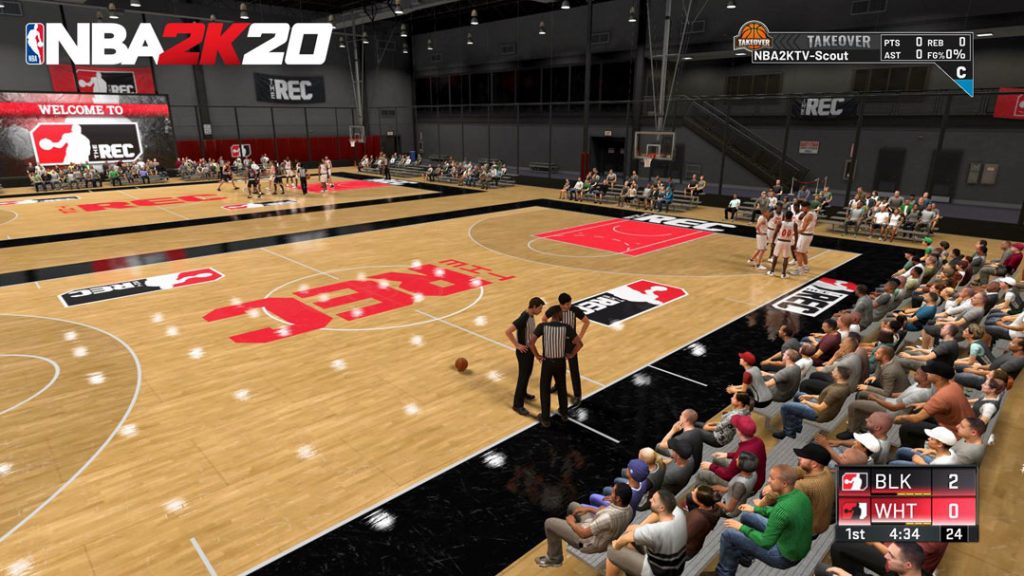 2K has added a few new features to the NBA 2K20 Rec Center. Previously known as the "Jordan Rec Center" (apparently licensing wasn't renewed) and "Walk-On", it is simply now called "The Rec". The Rec will feature an all-new dynamic crowd, new logo, and new jerseys.
Some in the 2K Community clamored for NBA 2K15's "Got Next" / Park clothes version of Rec, but it won't be returning for NBA 2K20. Overall, the current matchmaking model has comparably been faster to get into games, although NBA 2K19 proved that there is still plenty of room for improvement in terms of fair matchups, a couple infrequent glitches, and more balanced lineups.
Many times, beginner or low-rated players would get matched up with full 'try-hard' squads, and the results usually were what you would imagine – blowouts, quits, etc. At the same time, it makes sense that some of these type of matchups would occur to allow for a larger pool of players to be available to ensure faster matchmaking.
Let's hope The Rec matchmaking has been improved on all fronts, and that 2K has found the perfect balance in NBA 2K20.
NBA 2K20 REC SCREENSHOTS: