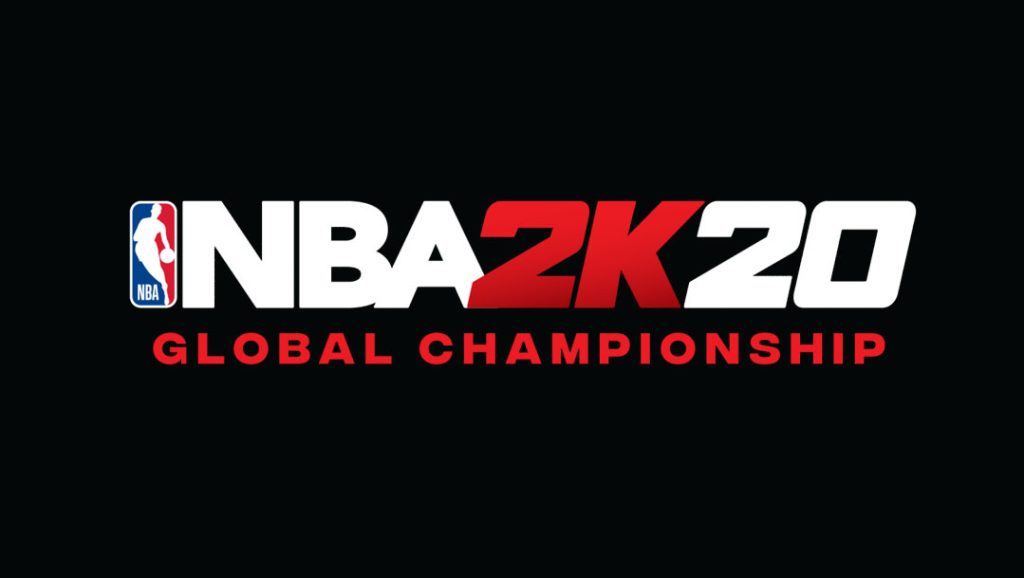 2K is partnering with the NBA and ESL to create the NBA 2K20 Global Championship, which will feature over $100,000 in prizing. The NBA 2K20 Global Championship is "a new competitive tournament designed for aspiring NBA 2K20 players worldwide."
"The global tournament will feature head-to-head competition in a series of online and offline events that take place from October 2019 to February 2020, culminating in a final event in the United States to crown the tournament's first ever NBA 2K global champion."
Here are all the details and how you can be apart of the NBA 2K20 Global Championship:
HOW IT WORKS
Play in weekly online qualifiers to qualify for the online playoffs.
Play in any of the 4 online qualifiers or as many as you can for better chances to advance.
Win the online playoffs to advance to the regional finals where you will play for the opportunity to represent your region in the Global Finals and compete for $145,000.
FORMAT
Play in the 4 weekly qualifiers. Finish in 1st or 2nd of any of the 4 days to qualify for the online playoffs.
Weekly qualifiers are double elimination swiss brackets, play until you have lost twice or played 8 matches for the day.
Top 8 winners of each region's online playoffs will advance to the regional finals.
Top players of each Regional Final will advance to the Global Championship.
Play for the qualifiers starts as a best of 1, without team restrictions.
Format for Online Playoffs, Regional and Global Finals will be a single elimination bracket Bo3, Players are only allowed to use each NBA team once per tournament day.
HOW TO QUALIFY
Sign up on play.eslgaming.com and add your game account and profile information.
Register for the qualifiers you wish to participate in at least 1 hour before their start time. You can register for all 4 now if you wish.
Registration is open at play.eslgaming.com
REQUIREMENTS / ELIGIBILITY
All players participating in the NBA 2K20 Global Championship must enter their accurate Game ID (Xbox Gamertag or PSN ID). The Game ID is needed to invite players into a custom match and to check if the correct player is playing.
In order to participate in tournaments hosted by ESL, you must meet the following requirements:
You must be a registered player on the ESL Play platform.
You must have an active NBA 2K20 Game ID in good standing and add it to your profile.
Your account must be eligible for online play.
Players must be 16 or older. If under 18, player is required to submit a signed permission slip.
If you do not meet these requirements you will be deemed ineligible. Players are limited to participating in only one region, on only one platform. You may not play in multiple regions, or on multiple platforms. Attempting to play in more than one region or more than one platform will automatically disqualify you. By playing in the qualifiers, you agree to compete in the regional and global finals. All players must begin any preparations necessary for them to legally travel to the finals.
Eligible countries:
North America (The United States of America and Canada)
Latin America (Mexico, Brazil, Argentina, Colombia, Peru, Uruguay, Ecuador, Chile,
Paraguay, Dominican Republic)
Europe (Italy, Spain, Germany, France, the United Kingdom)
EU Wildcard (Italy, Spain, Germany, France, UK, Belgium, Netherlands, Denmark,
Finland, Sweden, Norway, Turkey, Greece, Portugal, Austria, Switzerland, Poland, Russia,
Romania, Ireland, Israel, Lithuania, Latvia, Slovenia, Serbia)
APAC (Australia, New Zealand, Philippines, Japan, South Korea, Indonesia, Thailand, Singapore, Malaysia, Vietnam, Hong Kong, Taiwan).
SCHEDULE
Subject to change, the schedule is currently as follows:
Open Qualifiers: October 5 to November 26, 2019
Asia-Pacific Regional Finals – December 14, 2019
European Regional Finals – January 25, 2020
Americas Regional Finals – February 1, 2020
Global Championship – February 22, 2020.
PRIZE POOL
Total prize pool of $145,000.
Prize pool for each Regional Final is $15, 000
Prize pool for Global Finals is $100,000
MEDIA
The Regional and Global finals will be streamed and casted
When the broadcast is over, it will be available as a VOD (video on demand)