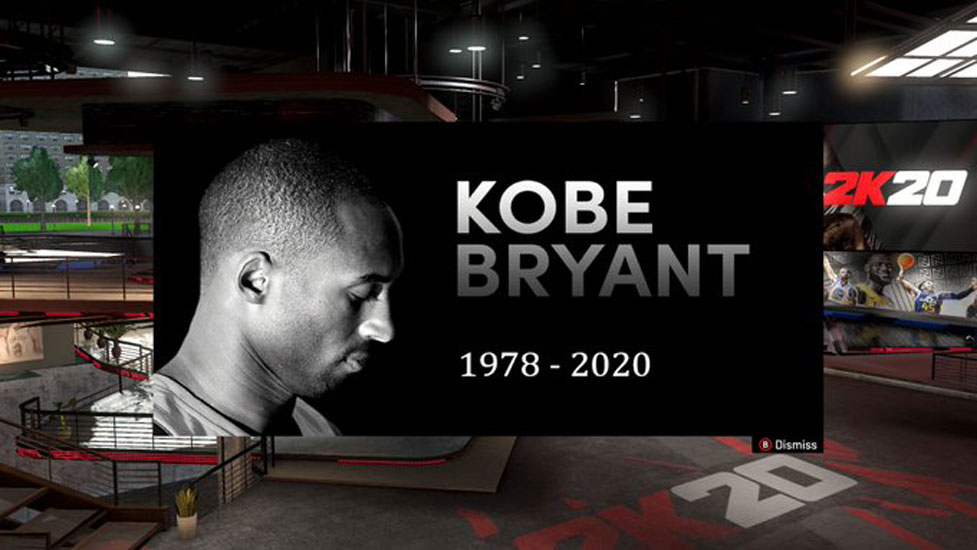 Following the sudden and tragic passing of NBA legend Kobe Bryant on January 26, 2K Sports and the 2K Community started in-game tributes to memorialize the iconic player, who was the cover athlete of NBA 2K10 and NBA 2K17 Legend Edition, as well as a guest commentator in the NBA 2K series.
RIP to a Legend. Thank you for your many contributions on and off the court. You are greatly missed pic.twitter.com/XesYS63Uhp

— NBA 2K20 (@NBA2K) January 26, 2020
This is the first thing that you see when you launch NBA 2K20. 2K giving respect to Kobe… I love it #NBA2K20 #XboxShare pic.twitter.com/9cH8swsDNx

— Sᴏʟᴏ DF ッ (@YT_Solo) January 26, 2020
The 2K Community also found ways to pay their respects to Kobe in-game, similar to the real NBA, taking 8 and 24 second violations – which were the jersey numbers he wore in his career.
RIP Kobe we had to do it for him before we start the game #2k20 pic.twitter.com/ceCvgXpnYc

— BO$TON GEORGE (@DankFLA) January 27, 2020
Many gamers who broadcast NBA 2K20 on Twitch also dedicated their streams to Bryant's career.
While others paid their respects by simply wearing his jersey and Lakers gear.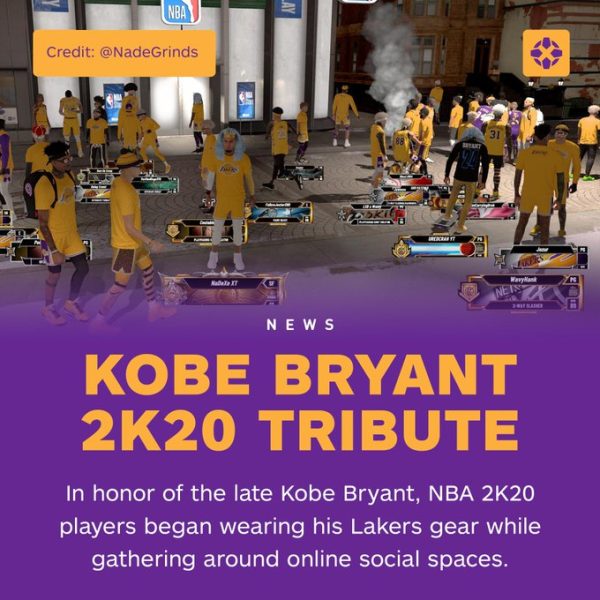 Bryant was on his way to a basketball game with his 13-year-old daughter Gianna when the helicopter the two were on crashed in Calabasas, California Sunday morning, also killing seven other people.  The cause of the crash is being investigated and reports suggest it could take weeks or months to be determined.
There will never be another Kobe. pic.twitter.com/3vyRrYpP4L

— NBA on TNT (@NBAonTNT) January 29, 2020
Kobe Bryant aka 'Black Mamba', was a 'bigger than life' iconic legend who's global impact both on and off the court were beyond measure. He will be terribly missed but never forgotten by the entire basketball, 2K, and NBA community, as well as all across the world. #RipMamba
The Lakers' tribute to Kobe Bryant pic.twitter.com/jI0wwlSqhk

— ESPN (@espn) February 1, 2020