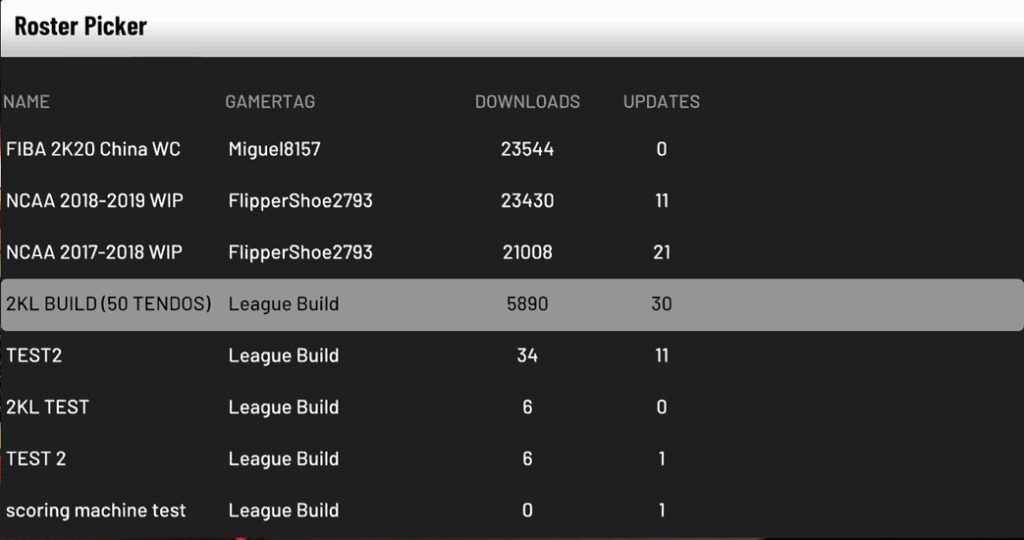 NBA 2K League builds / archetypes differ from the regular NBA 2K MyPLAYER Builder created builds in NBA 2K20. The differences and limitations can pose a challenge when 2K ballers try out for the NBA 2K League Combine every year and have to adapt from their regular builds.
But if you were wondering how to get an NBA 2K League build, an "NBA 2K League Builds" roster has recently been released by @FearGlizzy for NBA 2K20 on Xbox One (no word yet on if it will be released on PS4). The roster is still being fine-tuned with updates as of now, but is ready to be used in Private Team Up mode.
Here are the instructions for how download and use the NBA 2K League Builds roster: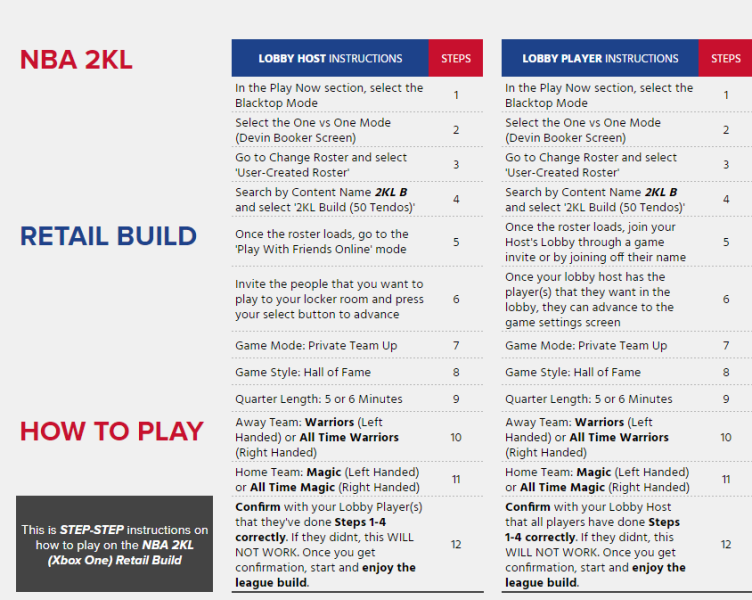 Hopefully an NBA 2K League Builds roster is repeated in NBA 2K21, either by 2K itself or user-generated rosters, as it would give players a chance to compare their game with the 2K League players using their builds, as well as prepare them for the NBA 2K League Combine.