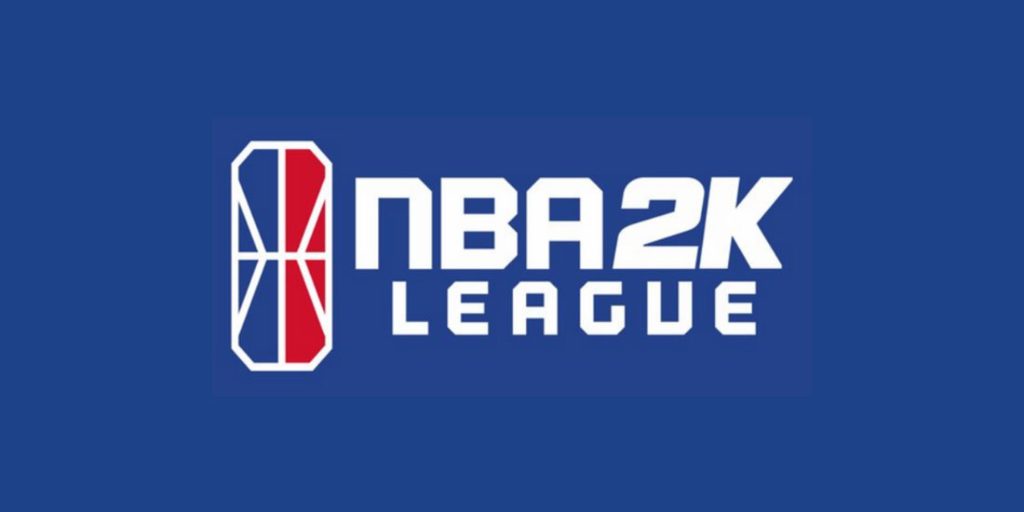 The NBA 2K League returns for Season 3 in 2020 following a successful first two seasons. Here we have put together an ultimate and comprehensive list of details and info of the NBA 2K League. This includes how to join NBA 2K LEAGUE, qualifications, teams, tips, key dates, and more!
2018 Season | 2019 Season | 2020 Season
Sections:
1. NBA 2K League Basics
2. Key Dates / Schedule
3. Qualifications
4. Teams & Season
5. Misc.
6. Tips for Making the NBA 2K League
The NBA 2K League is a professional competitive gaming league co-founded by the NBA and Take-Two Interactive Software, Inc. Bringing together the world's best basketball gamers.
It is the first official esports league operated by a U.S. professional sports league.
Brendan Donohue, Managing Director of the NBA 2K League, oversees all league operations.
The first stage of qualifying for the 2020 NBA 2K League Draft will begin Tuesday, October 22 and will run through Sunday, November 10, 2019.
NBA 2K League Online Application Deadline is November 10, 2019 at 3 PM ET (The online application will be available on NBA2KLeague.com during the week of October 28th, 2019).
The NBA 2K League Combine will conclude in December
NBA 2K League 2020 Draft Date: (TBD)
QUALIFICATIONS / HOW TO JOIN / HOW TO GET DRAFTED
To measure commitment and skill, each player will be required to win at least 50 games in NBA 2K20's Pro-Am Team Arena or at The Rec and win at least 50 percent of his or her games in order to advance in the process.
For example, If a player competes in 100 games, he or she must win 50 to achieve a 50% winning percentage in order to qualify.
If a player wins 50 games but competes in more than 100, he or she will not qualify.
If a player does not complete a game or quits while a game is in progress, that will count as a loss.
Each participant must also complete an online application by November 10 at 3 PM ET. The online application will be available on NBA2KLeague.com during the week of October 28th.
The application log-in must match a player's Xbox One or PS4 gamertag.
Online applications will include questions on general applicant information, gaming background, basketball IQ, NBA 2K IQ and an audio submission about why the applicant wants to be drafted into the NBA 2K League.
Each participant will be required to sign a pledge to provide a fair and safe competitive environment for the players and the community, and to treat fellow competitors fairly and respectfully.
Additional Info
The NBA 2K League Qualifier is open to anyone around the world who has a copy of NBA 2K20 (PlayStation 4 or Xbox One), an internet connection and is 18 or older by the time the Qualifier starts.
Winning more than 50 games will not increase a player's standing.
Pro-Am competition is a 5-on-5 format with all participants using his or her existing MyPlayer.
During the Qualifier, there will be an NBA 2K League tab within the menu that will track your progress.
Players can participate in games in Pro-Am Team Arena or at The Rec in NBA 2K20.
2019 NBA 2K League players do not need to participate in the Qualifier.
After the NBA 2K League Combine, which will conclude in December, the best players will be identified and made eligible for the 2020 NBA 2K League Draft.
The NBA 2K League will also host international tryouts with selected top players from outside North America to identity additional international players for the 2020 draft pool.
NBA 2K League team-sanctioned amateur Pro-Am tournaments may include potential entry for top performers. For information on tournament location and dates, click here. Please note, these dates may change and/or news dates may be added.
TEAMS & SEASON
76ers GC
Blazer5 Gaming
Bucks Gaming
Celtics Crossover Gaming
Gen.G (China)
Cavs Legion GC
Grizz Gaming
Hawks Talon GC
Heat Check Gaming
Hornets Venom GT
Jazz Gaming
Kings Guard Gaming
Knicks Gaming (Season 1 Champion)
Lakers Gaming
Magic Gaming
Mavs Gaming
Nets GC
Pacers Gaming
Pistons GT
Raptors Uprising GC
T-Wolves Gaming (Season 2 Champion)
Warriors Gaming Squad
Wizards District Gaming
During the season, teams will compete for $1.4 million in prize money.
MISC.
TIPS FOR MAKING THE NBA 2K LEAGUE
You Need to Know Basketball with Good BBALL IQ
Clean Up Your Social Media Act
Clean Up Your Gamertag/PSN IDs
Consistency Across Your Social Media Accounts
Play a Ton of Pro-Am
Be Able To Excel In Your Archetype / Role
Be Able to Play Within a Team
Communication is Important
Last Updated: 10/23/19
via nba2kleague.com