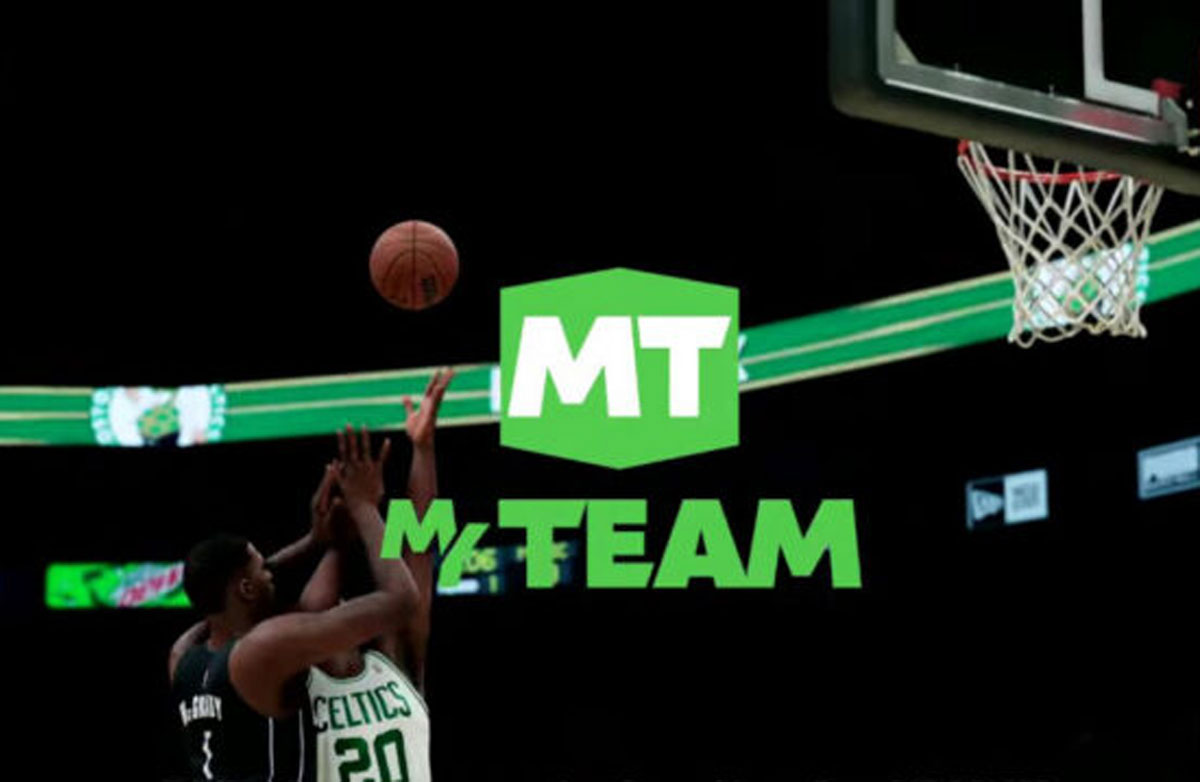 Heading into the year, MyTEAM was widely considered to be the new "feature mode" of the NBA 2K franchise. Fast forward three weeks, and it is now widely considered to be the deadest the mode has been to start the game.
Many factors are contributing to the fall in popularity in MyTEAM, but let's take a look at some positives.
Contracts are gone. No more paying contract cards or MT to play in a game. The developers put in a lot of time making sure this game was innovative and catered to most people's wishes, however trying to implement so much new at once is bound to have some failures.
Packs
The place you go to spend VC and MT on packs to pull players, how the content is released into the auction house for people to purchase. Last year, and in many prior 2K games, there were lower tiered Sapphire and Ruby cards to go along with the highest tiered cards. Usually, 2K would give one or two lower tiered cards great animations and high enough stats in the right stats to make them what people called "Budget Beasts".
What made them "budget" was the ease of pulling lower tiered cards in packs, making them more common and a lesser price in the auction house. In 2K23, that all changed.
In 2K22, 2K started to release multiple different versions of the same player in a content drop to give everyone a chance to use a good version of all-time players. In 2K23, 2K stayed with that same format, giving a "Feature Player" 3 versions, Amethyst Diamond and Pink Diamond, in each Friday content drop.
2K decided to scrap giving promos a Sapphire and Ruby, and kept the pack odds low for Amethysts, Diamonds, and Pink Diamonds. That means with a lower surplus of cards, and a higher surplus of MT in everyone's pocket due to no contracts (making more MT due to not paying for contracts and Series One player's being in the token market causing less MT to be spent in that area). This leads to high prices on all cards released, and the end of the "Budget Beasts".
Things to Do
The main thing people do in MyTEAM is play the game. 2K did a lot to innovate and change, but also did a lot to go backwards.
First, they added Clutch Time Offline. A nice way to casually earn rewards and play quick 5v5 games offline. 2K also made Unlimited a points-based system, making it more rewarding.
The bad things entail a lot. Centerpieces are now the main thing to play for in most modes, replacing reward cards you could earn from each mode. While that was fun, making a whole game mode based off of earning Trophy Case cards that are slowing being outdated makes the game boring and gives us less to play for.
Grinds are extremely time consuming, granted reward cards tend to get outdated within a couple weeks. Most folks going to school or work do not have the time to grind for hours and hours and have a better card in packs a week later.
2K released five different dominations to start the year, two more than accustomed to. While that is not a bad thing in general, it is when you're earning irrelevant and bad players along the way. No player cracks the top-50 of most people's player rankings.
Limited has boring rules and not enough rewards, such as taking out Trophy Case packs.
Player Lock
Player lock is a new feature that allows a player to lock on to one card, such as in MyCAREER, Park, and team ups. While it is great for offline modes, people are starting to abuse it online. Players will lock on to one card and let they're CPU play in online modes for them, making the game basically an offline game for the opponent.
Trophy Case
The Trophy Case concept is a great one but executed horribly. The first week, it was great. Trophy packs were in the token market the first weekend, a PD was available to achieve. Since then, there have been ways to earn every single trophy, except the historic team photo and jersey. So many people are stuck on 13 or 14/15 trophies and the ones they are missing are based on RNG.
The only way to earn these trophies, is by completing 33 stars in the current domination, and then completing each division in the golden age domination on terrible era's filters that hurt your eyes. You can also earn them if 2K makes it an agenda (which is rare), or Limited, at least until they took them out for this weekend.
Not to mention the fact that people went for centers, and ever since people started going for their second Trophy Case player, cards like Chris Bosh, Wilt Chamberlain, and Shawn Kemp have all been released. These cards are slowly being outdated, and the entire game mode is based off it.
Draft
Usually, to earn the cards based off long and extensive grinds, players would turn to the draft for a reasonable way to earn the card.
As of today, 2K has changed it so the easier to grind Tuesday Takeover cards are available in the Draft, and not the more difficult Friday Takeover cards of the past. This made people who wanted a reasonable grind for Shawn Kemp quite frustrated.
Closing Remarks
I'm sure I am missing a couple nuances here and there that need to be improved, but these are the biggest and most relevant of them all. What started as a fun and innovative MyTEAM experience in which players were hyped for the potential of the game mode, is now what some could consider a dumpster fire. We can only hope that the game and these features mentioned are fixed and improved so we can look back at the launch of 2K23 and have a laugh.
---
Article contributed by Anthony Schulte