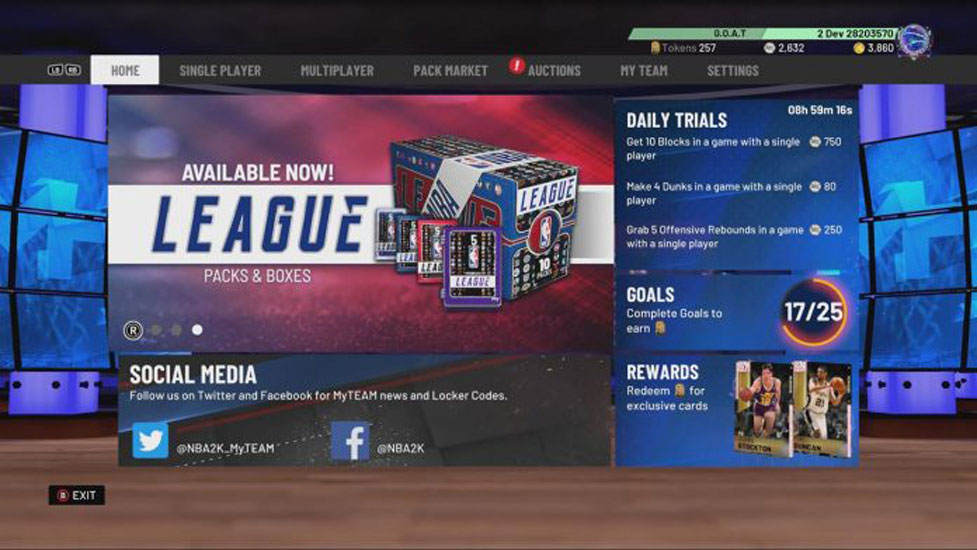 Loot boxes, a way for gamers to obtain virtual items in a game, have been a controversial practice, some regions have even banned them. They've been called a form of gambing due to its randomized nature and that players can buy them with real money.
To help ease those concerns, the Entertainment Software Association and all publishers of upcoming PlayStation, Xbox and Switch games, have agreed to disclose loot box odds aka drop rates, by the end of 2020. Among those who've signed up are Activision Blizzard, Bandai Namco, Bethesda, Bungie, EA, Take-Two Interactive, Ubisoft, Wizards of the Coast and Warner Bros. The agreement doesn't extend to the PC platform.
The game mode directly affected by this is NBA 2K's MyTEAM mode, with loot pack openings and other features of chance. Expect these loot box disclosures to be in the game by NBA 2K20, or NBA 2K21 at the latest.