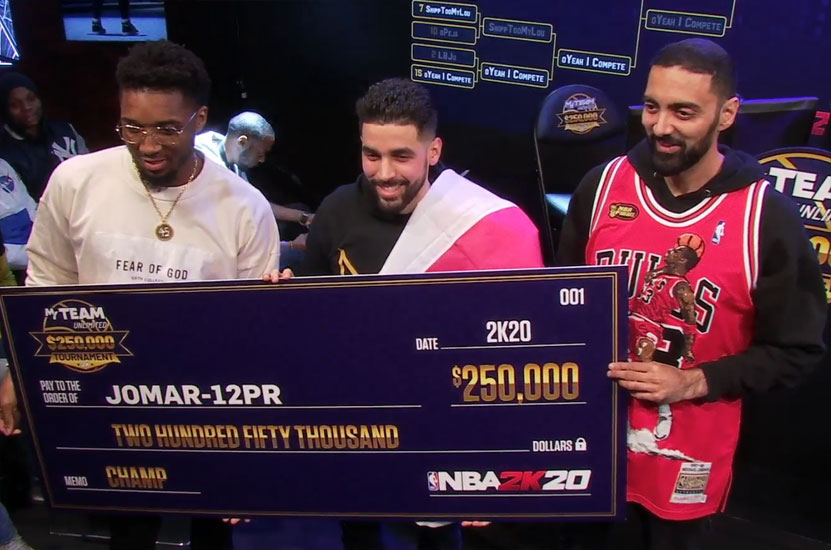 In the NBA 2K20 MyTEAM $250,000 Unlimited Tournament Finals at 2020 NBA All-Star week in Chicago, JOMAR-12PR swept The Klass Guy in a 'Best of 3' series. The two finalists emerged from over a million participants, an eventual 32-team online MyTEAM tournament, to face off in Chicago on February 13.
After winning the series and the $250,000, JOMAR, who's originally from Puerto Rico and lived through 2019's Hurricane Maria, said he felt "Blessed" and "Thankful", He thanked his family, and expressed that his hard work and sacrifice had paid off.
In Game 2, Up 73-71, Larry Bird (his favorite player) sealed the game and the series with a corner three to win the second and final game, 76-71.
Watch the replay here:
Watch NBA 2K20 MyTEAM Unlimited $250,000 Tournament from nba2k on www.twitch.tv