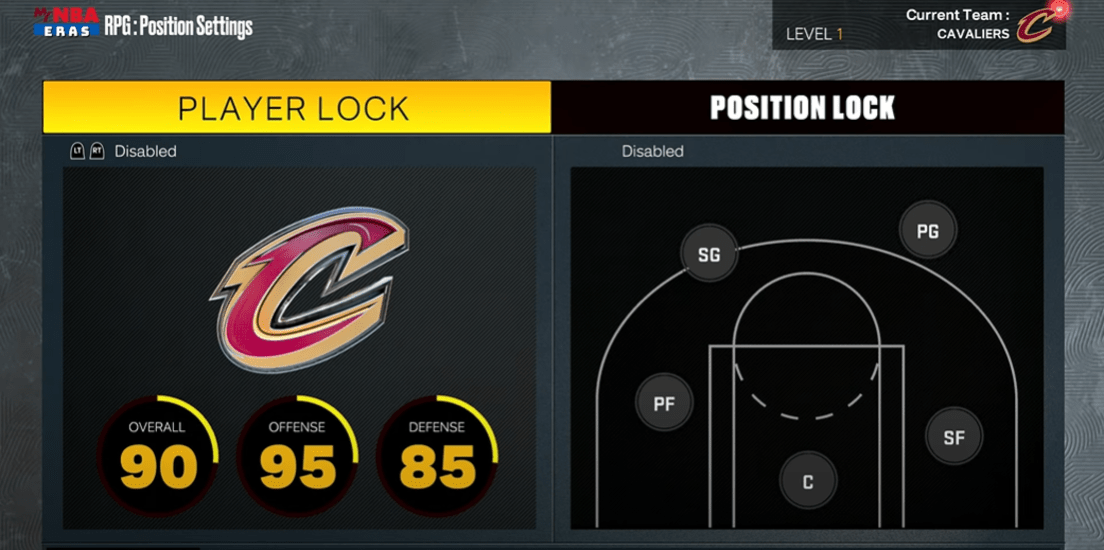 Player Lock (or Position Lock) in NBA 2K23 gives users the ability to control only one player on the court in single-player game modes. Player Lock is a fun feature if you want to try to re-create the MyPLAYER gameplay experience in a different mode, test out various NBA players, and more. Here's a super quick tutorial on how to player lock in NBA 2K23!
Player Lock in Play Now Mode
Start a game
Press the Start button then scroll to Options > Controller Settings
Under the 'Player Lock' setting, you can set your preferred position to lock onto (PG, SG, SF, PF, or C). The default option is 'None', which let's you control the entire team.
Player Lock in MyNBA Eras
First, go to Options > Settings > Position
Here, you can choose to either Player Lock onto a specific player or Position lock onto a specific position.
That's it!