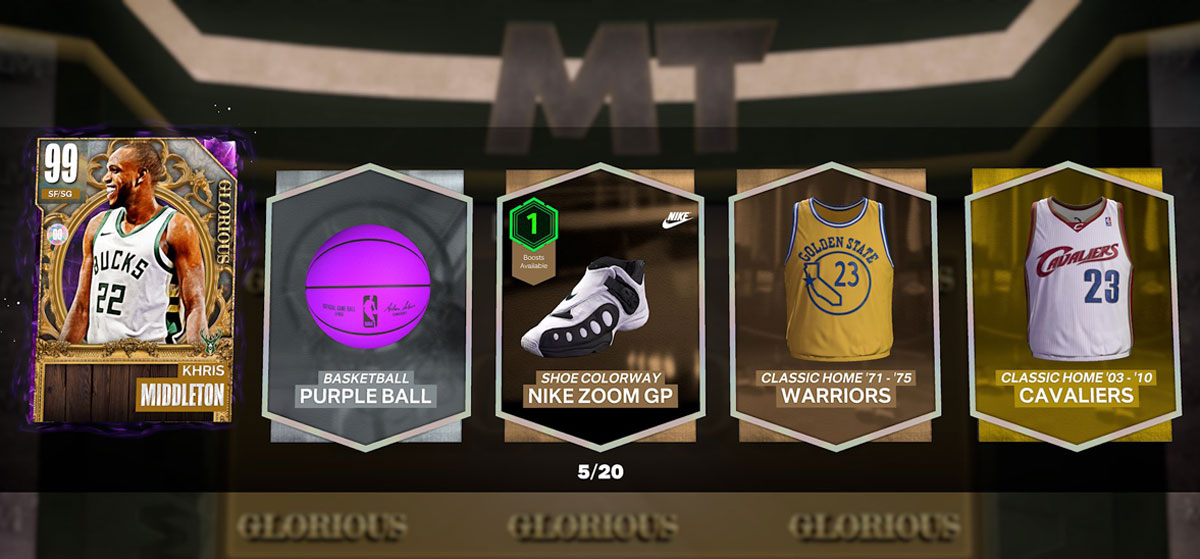 In NBA 2K23 MyTEAM, one way to add cards to your lineup is through packs in the Pack Market. You can buy single packs, 10-pack boxes, or a 20-pack box. So, one question remains, what can you expect from a box?
Cards vary by pack. Pack odds are set for each pack at pulling each tier of player. Currently, Dark Matter cards are the only cards in a set. Their odds are set at 20%. The example box we are opening today features the Glorious set and four Invincible cards. (Note there is an Invincible Option Pack in the store for 175,000 VC)
MyTEAM Cards include:
Invincible Michael Jordan
Invincible Kobe Bryant
Invincible Kareem Abdul-Jabbar
Invincible Larry Bird
DM Andrei Kirilenko
DM Blake Griffin
DM Josh Smith
DM Lauri Markkanen
DM John Stockton
DM Jeremy Lin
DM Brandon Ingram
DM OG Anunoby
DM Khris Middleton
After opening the box, I received two Dark Matter cards. Josh Smith and Khris Middleton. I pulled dark matters at 10%, which is severely under the posted 20% odds. I also pulled three Galaxy Opals, three Pink Diamonds, four diamonds, and eight lower tier cards.
While all boxes are different, and others could get lucky, this is a common result of opening packs. If you're going to spend money on packs, the Invincible Option Pack is probably your best option.
---
Article contributed by Anthony Schulte