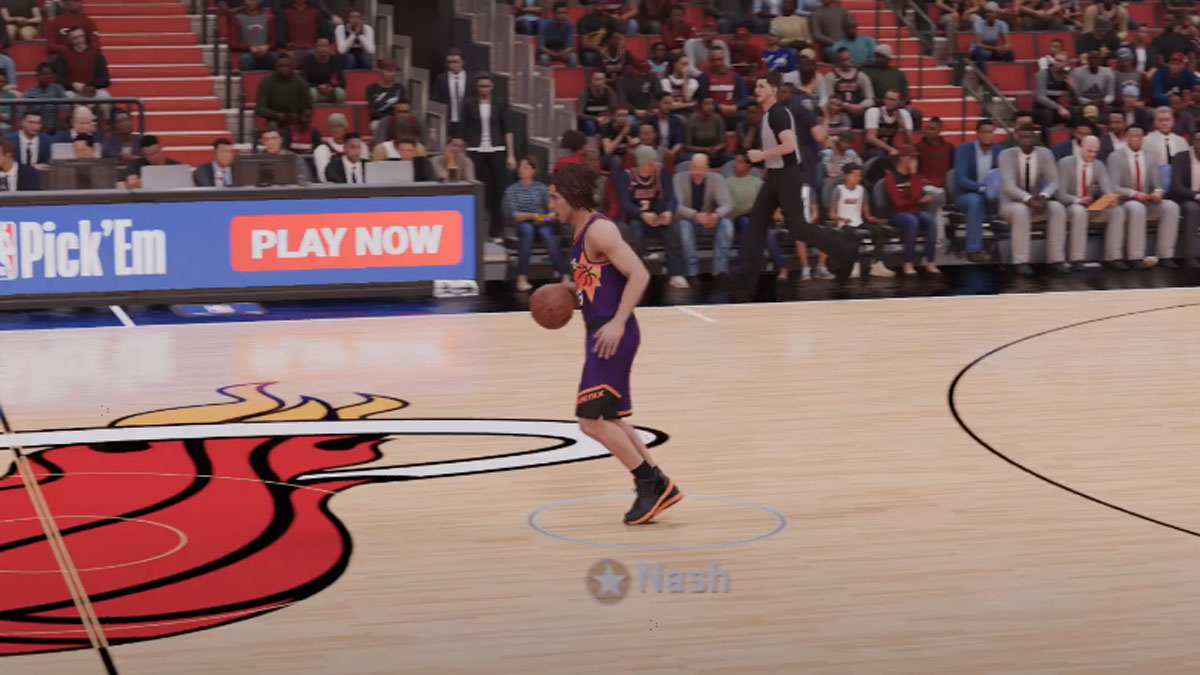 In terms of Canadian basketball exploits, the country is perhaps best known for its current only franchise team previous NBA Champions, the Toronto Raptors. 90s basketball fans will also lovingly remember the Vancouver Grizzlies, up until the franchise moved to Memphis.
Putting the teams aside, did you know that there has been some incredible basketball talent to come out of Canada, both in the past and present day? In this article, we'll look at some of the best Canadian basketball players to ever grace an NBA court, see if you know them!
1. Steve Nash
We wonder if places like Betway insider would have predicted Steve Nash getting sacked from the Nets? Probably! The odds were stacked against him due to their horrendous current season form.
Regardless of his coaching woes, Nash was an incredible player and one of the greatest point guards of all time. He won back-to-back MVPs in 2005 and 2006, had multiple All-Star and All-NBA appearances and led the league in assists for five years. Nash was also known for his prodigious shooting talent and made the 50-40-90 club four times.
He is easily the greatest Canadian NBA player of all time to date.
2. Andrew Wiggins
Wiggins is only now finally living up to his potential and what everyone thought he could achieve. His stint at Minnesota was met with underachievement and many felt that he was way short of the player he was projected to be.
However, after joining Golden State, the Canadian seems to have taken a leap forward. In 2022, he became a first-time All-Star, and won a ring with the Warriors. After Steph Curry, he was arguably the second-best player on their team during the playoffs and finals.
3. Rick Fox
Although Rick Fox was never an All-Star, he was a key performer for the LA Lakers and had some pretty decent scoring seasons with both them and Boston during his 13-year NBA career. Since the NBA, Fox has gone on to have a successful acting career and even had a go at owning an esports team!
During the Lakers three-peat with Kobe and Shaq from 1999-2002, Fox was a key player and started most regular season games in the latter two seasons. He had decent averages and could always be relied on for his two-way play. His best playoffs performances was perhaps when he scored 19 pts against Philadelphia as Allen Iverson was going off for 48 in the 2001 Finals.
4. Jamal Murray
We are so glad that Jamal Murray is back to decent health and playing again in the NBA. He is a major part of the Canadian takeover of the league, and we hope that he can shine once again for Denver in the playoffs this year.
He has made steady progress in his short NBA career, and there is no doubt that he would be in the running for an All-Star if he he had not had the injury. No one will forget his incredible playoff performance in the 2020 season, where he averaged a stellar 26.5 ppg/6.6 apg/4.8 rpg.
5. RJ Barrett
RJ Barrett has been one of the most promising Canadian rookie prospects of recent years and he is performing well for the Knicks. Admittedly, he can be inconsistent, but he is putting up decent numbers and is proving that he is an important part of the team.
Barrett is a capable scorer and can easily go for 20+ pts on any given night. Add to that his length and decent defending skills and you have a versatile player.
6. Shai Gilgeous-Alexander
This is hopefully the year where SGA becomes an All-Star! Despite Oklahoma's less-than-amazing performances, SGA has been outstanding. He is currently up there with the top scorers in the league and proving to everyone that he's not to be messed with. After a relatively understated rookie year with the Clippers, Alexander has truly flourished at Oklahoma and is turning into a superstar before our eyes.
These are arguably the most successful Canadian basketball players due to their personal achievements and stats. This season is seeing a huge wave of Canadian talent too, with up-and-coming players like Trey Lyles, Nickel Alexander-Walker, Luguentz Dort and Dillon Brooks.