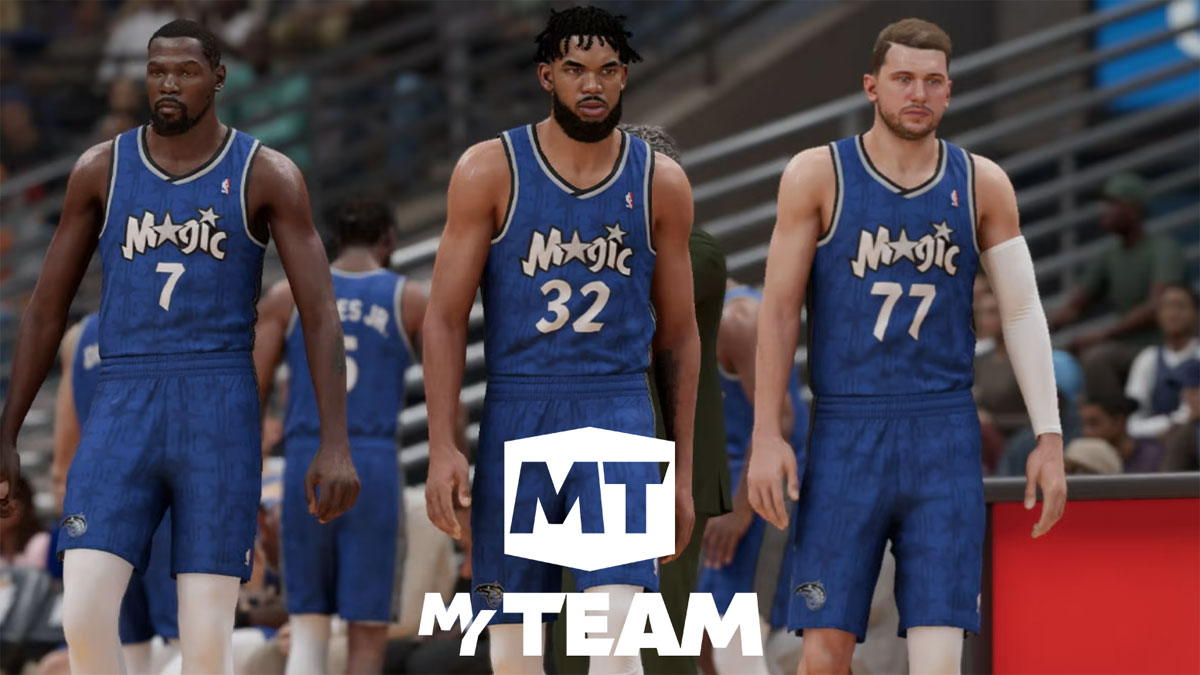 As of late, the "Bandemic" in MyTEAM has taken over the hardcore player base. Tens of thousands of 2K players were banned for purchasing MT, a popular method of obtaining the best players.
NBA 2K23 Pack Odds
Most people thought 2K would drop "juiced" packs in response to send a message to MT buyers. The people were right, and 2K dropped a great group of cards in the Stellar set. Galaxy Opal Ben Simmons is the best PG in the game, Opal Scottie Pippen is the best SG in the game, Opal Chet Holmgren is a solid PF, and PD Marc Gasol is an exceptional C.
However, the main story of these packs was not the players within the digital pack foil, but the amount of which came out of the pack. Odds until last Friday were a staggering <2% chance at a Galaxy Opal. But the Stellar pack came with an impressive 10% chance at a Galaxy Opal. It was a considerable jump, and Opals were flying out of packs. Simmons simmered down to 250k while Pippen was around 150k throughout the week.
As always with 2K, there is a significant catch. Along with these outstanding odds, unauctionble cards peeked their heads once more. These Stellar packs came equipped with a chance at a bonus player, and that bonus player wis not tradeable through the auction house. Obviously, more people pulled unauctionable cards than sellable cards.
This caused issues with people pulling multiple of the same player, by having to quick-sell or exchange the card instead of selling the card on the Auction House for MT. I opened 400k MT worth of packs. I pulled every card in the set except Opal Pippen, but he was so cheap I bought him as well. I pulled one Opal Simmons, one Opal Holmgren, 6 Pink Diamond D'Angelo Russell's, 4 Pink Diamond Marc Gasol's, and 12 Diamonds. The problem is that every single card I managed to pull was unauctionable.
It is next to impossible to make profit on buying packs with MT now. I would suggest just buying cards off the marketplace at a cheaper price due to the amount of each card being pulled.
The new packs are an overall hit, and 2K is adding those odds to old drops every Tuesday. This new pack structure seems to be 2K's new way of dishing out cards every Friday.
How MyTEAM Bans Affect the $250K Tourney
The "bandemic" saga has continued into this week. 2K is not holding back the consequences for buying MT, even with its main $250k tournament.
The $250k tournament is a yearly tournament ran by 2K, with four qualifying Saturdays until the main gameday in February or March. The winner walks away with $200k, and the runner up $50k.
On Tuesday night, 2K sent out emails to every qualifier who got banned during the bandemic. The email stated that they were disqualified from competing in the tournament for breaking 2K's ToS. The likes of Tydebo, SplashEdition, NikeFeen, and more were disqualified from the tournament.
This action by 2K angered the community, who typically enjoy watching the best of the best compete every year for $200k. Tydebo was, and has been, considering hanging it up after this move by 2K. As has Splash. What they argue is simple. They want a fair warning from 2K before taking away the chance at a life changing amount of money. They understand and don't have a problem with the ban, because they did break ToS.
Another thing argued is that since 2K has not enforced or acted upon the rule in two years, banning people and disqualifying the best players in the world with no warning is questionable. A warning would have been fair and gotten 2K's point across, but 2K wanted to really slam the hammer down.All in all, it has been a crazy week in MyTEAM, and hopefully no more coverage is needed on the bandemic. Most people's ban has been lifted, and life in the MyTEAM streets will carry on.
---
Article contributed by Anthony Schulte