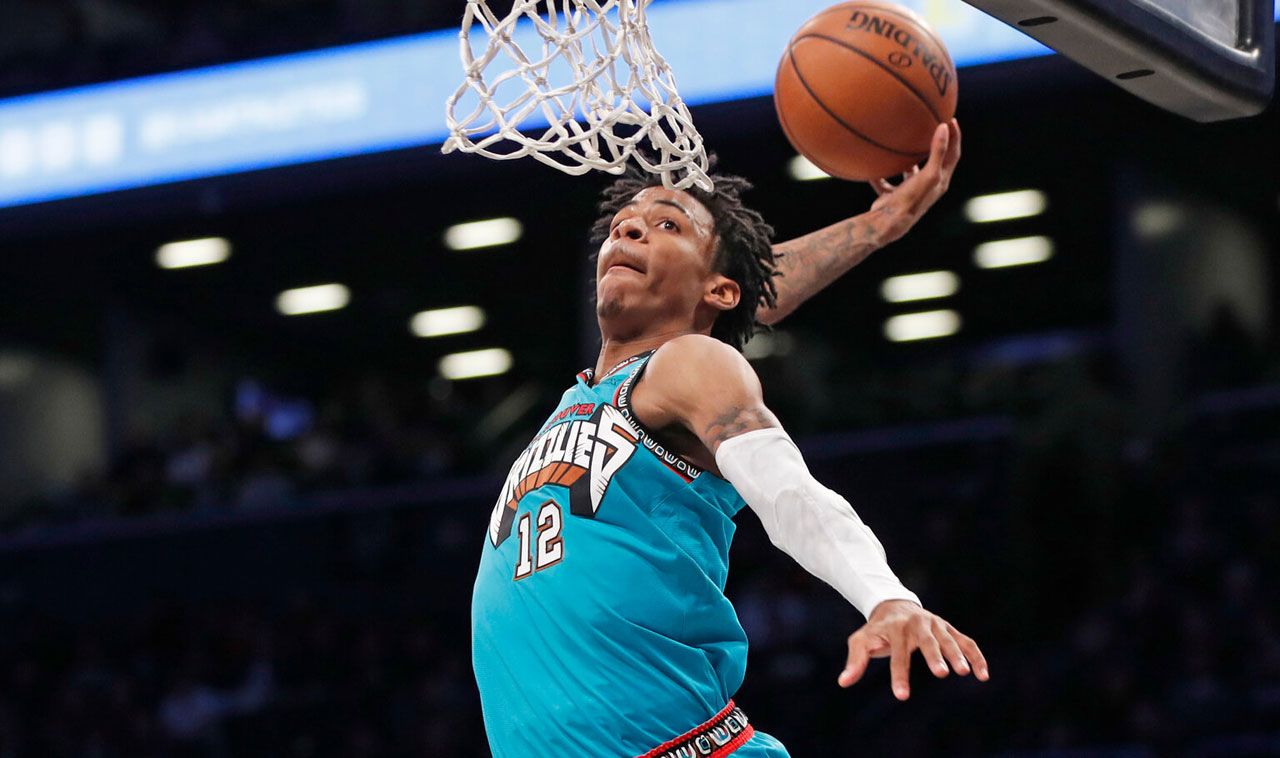 Even though it's relatively early and Season 4 of NBA 2K22 is still in full-swing, NBA 2K23 cover athlete predictions have already been circulating on social media. Many fans are looking at the performances of the NBA stars for this NBA season and what it may indicate for who could be chosen as the coveted NBA 2K23 Cover Athlete.
Last year's NBA 2K cover saw young rising superstar Luka Doncic being selected as the game's cover athlete. The year before, Zion Williamson graced the cover (for Xbox Series X/S and PS5 version). With that in mind, another emerging young superstar could become the NBA 2K23 Cover Athlete.
The NBA 2K23 Cover Athlete favorite has to be Ja Morant of the Memphis Grizzlies. Morant has been absolutely electrifying in the NBA this season, putting on great performances and putting up big numbers, voted in as an All-Star starter, and currently leading the Memphis Grizzlies to a a top three record in in the West.
Ja Morant, Grizzlies
We predict the other contenders for NBA 2K23 Cover Athlete, who all have great resumés of their own, are:
Joel Embiid, 76ers
Trae Young, Hawks
Karl-Anthony Towns, Twolves
Steph Curry, Warriors
Expect the NBA 2K23 official cover athlete to be announced by 2K Sports some time in early July 2022.
The NBA 2K23 Release Date we predict will be in early September 2022, as that has been the usual release date period for several of the most recent iterations of the NBA 2K series.
Who do you think should be the NBA 2K23 Cover Athlete? Let us know in the comments!



#cover-athlete #ja-morant #joel-embiid #karl-anthony-towns #nba-2k23 #steph-curry #trae-young