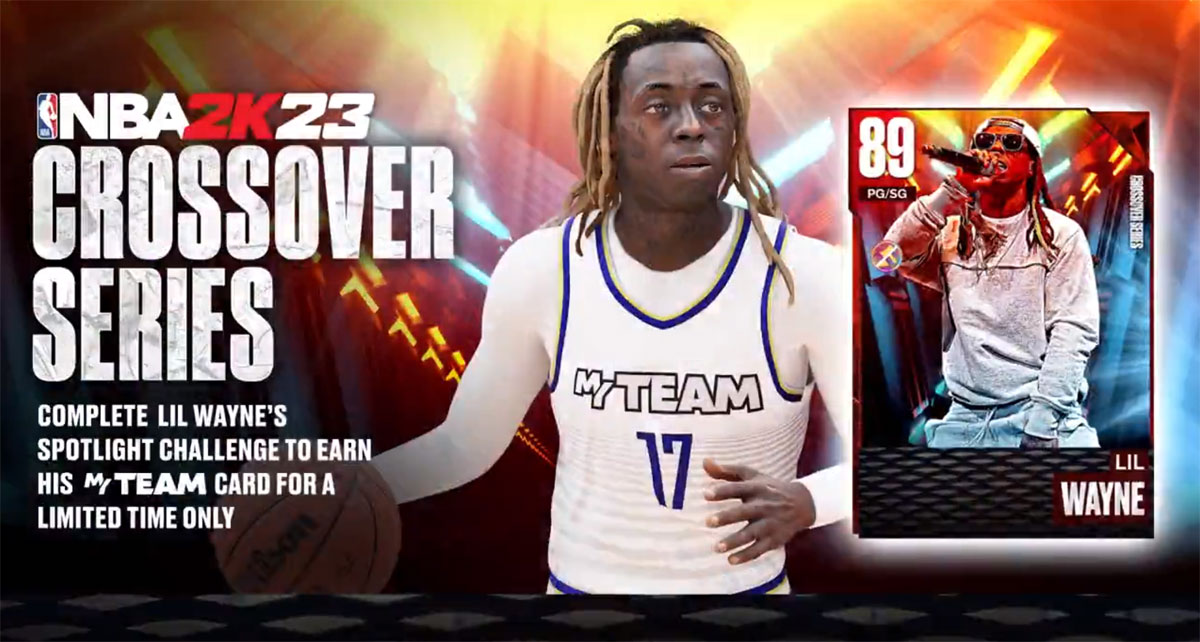 Are you a fan of NBA 2K23 and of Lil Wayne's music? Well then, we have some exciting news for you! Lil Wayne, the Grammy award-winning rapper and global superstar, has been added to the NBA 2K23 MyTEAM as a playable character, via the Crossover Series for Season 4.
The Lil Wayne MyTEAM card is the latest addition to the NBA 2K series and demonstrates how the game and the NBA have embraced hip hop and the music industry as a whole. For teams, players, and for some fans, it's an additional way to add a new level of excitement to the NBA.
Lil Wayne is not just a great addition to NBA 2K23 but also an accomplished artist with a long list of achievements. He's won five Grammy Awards, sold over 120 million records worldwide, and holds the record for the most entries on the US Billboard Hot 100 chart by a solo artist with 109 entries! Lil Wayne is a true icon in the music industry, and now, he's taking his talents to the virtual court.
How to Unlock Lil Wayne in NBA 2K23 MyTEAM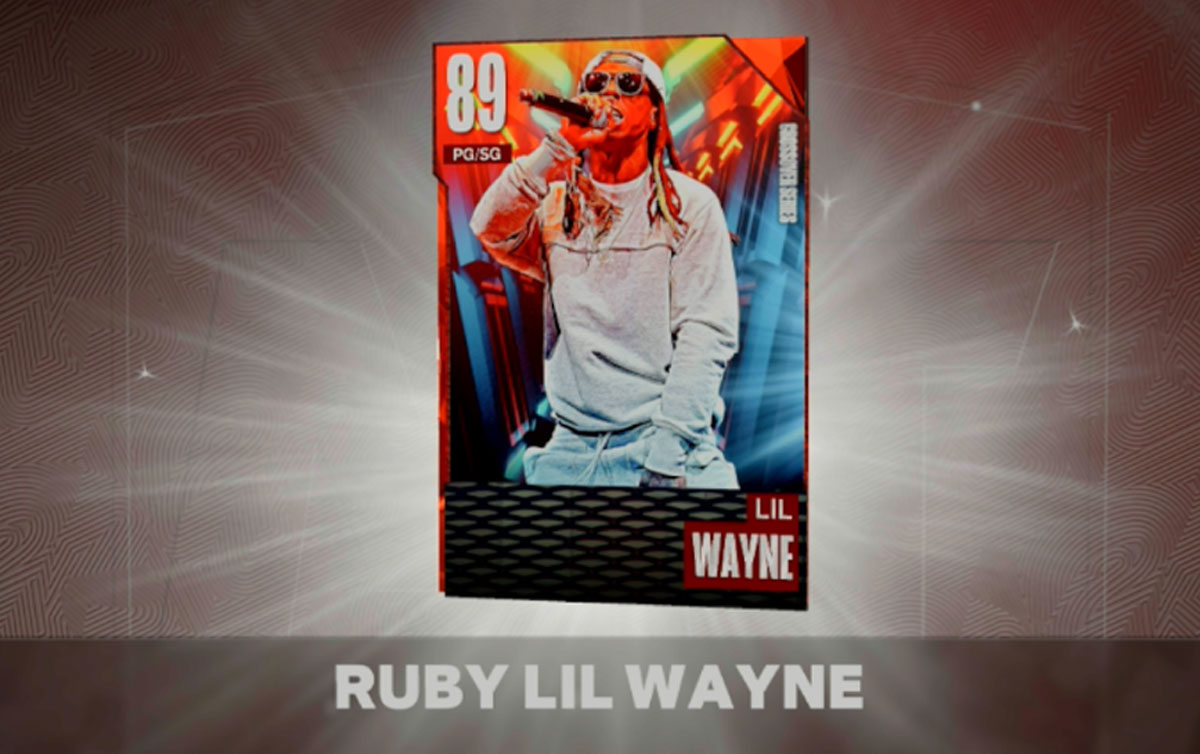 Fans will be able to earn Lil Wayne's card by completing his Spotlight Challenge. Here are the details:
Challenge: Win the game against Lil Wayne, Kobe Bryant, and Shaquille O'Neal to earn a Lil Wayne card
Difficulty: Semi-Pro
Mode: Triple Threat – 21 points
Rules: There are no restrictions for this challenge
NBA 2K23 Lil Wayne MyTEAM Card Details
GENERAL
Name: Lil Wayne
Card: Ruby
OVR: 89
Height: 6'1″
Weight: 185 lbs
Wingspan: 6'5″
Position: PG / SG
ATTRIBUTES
Inside Scoring
Driving Layup: 86
Standing Dunk: 75
Driving Dunk: 75
Draw Foul: 89
Post Moves: 69
Post Hook: 67
Post Fade: 82
Hands: 95
Shooting
Shot Close: 85
Shot Mid: 84
Shot 3PT: 86
Free Throw: 94
Offensive Consistency: 95
Playmaking
Speed With Ball: 85
Ball Handle: 86
Passing Accuracy: 79
Passing Vision: 77
Passing IQ: 79
Defense
Interior Defense: 73
Perimeter Defense: 83
Help Defense IQ: 83
Lateral Quickness: 86
Pass Perception: 85
Steal: 82
Block: 50
Defensive Consistency: 85
Rebound
Offensive Rebound: 59
Defensive Rebound: 70
Athleticism
Speed: 87
Acceleration: 87
Vertical: 85
Strength: 69
Stamina: 89
Hustle: 89
Potential
Intangibles: 90
Potential: 89
BADGES
Bronze: 1
Silver: 15
Gold: 16
HOF: 1
Finishing Badges
HOF Giant Slayer
Gold Acrobat
Gold Slithery
Silver Fast Twitch
Silver Fearless Finisher
Silver Pro Touch
Shooting Badges
Gold Blinders
Gold Catch and Shoot
Gold Clutch Shooter
Gold Comeback Kid
Gold Green Machine
Gold Guard Up
Gold Middy Magician
Gold Slippery Off Ball
Gold Volume Shooter
Silver Space Creator
Playmaking Badges
Gold Bail Out
Gold Break Starter
Gold Special Delivery
Silver Ankle Breaker
Silver Dimer
Silver Floor General
Silver Handles for Days
Silver Hyperdrive
Silver Needle Threader
Silver Quick First Step
Bronze Unpluckable
Defensive / Rebounding Badges
Gold Challenger
Gold Menace
Silver Ankle Braces
Silver Clamps
Silver Pick Dodger
Silver Pogo Stick
Newest edition to MyTEAM's crossover series 🤙🏾 @Ronnie2k

Tunechi x @NBA2K pic.twitter.com/ClGQ3vWzoF

— Lil Wayne WEEZY F (@LilTunechi) February 16, 2023
Why Add Lil Wayne to Your Roster?
Now, you might be wondering, why would I want Lil Wayne on my team when there are other, more optimized players out there? Well, the answer is simple: Lil Wayne brings his signature style to the court. He can be a fun addition to your roster with a unique playstyle and scoring ability. Plus, who wouldn't want to see Lil Wayne out on the court, swishing threes and breaking ankles?
While Lil Wayne may not be the most optimized choice for your MyTEAM, he is still a valuable addition. And who knows, with some badges to earn and his unique attributes, Lil Wayne might surprise you with his abilities.
So there you have it, everything you need to know to unlock Lil Wayne in NBA 2K23. Now get out there, hit the court, and show Lil Wayne what you're made of. And who knows, you might even earn yourself some bragging rights among your friends.