The Best Builds in NBA 2K22 Next-Gen
With NBA 2K22 releasing, players are going to have to figure out which build they are going to use to take on rivals in the City, Pro-Am, and the Rec Center. Like any 2K, it is always challenging making your first build of the year as you want it to be perfect before you spend your hard-earned cash. That is where we have you covered, just like the last 2K, we'll be outlining some of the best builds we've created in the newly tweaked build system.
[ Also see: NBA 2K22 Current-Gen Best Builds for Every Position (PS4, XB1) ]
Next-Gen Builder Details
The build system is similar to NBA 2K21 but is much more complex and intricate with how certain attributes and badges correlate with each other. Something to note this year is the removal of the +4 attributes when processing to a 99 overall, as well as the +4 to physicals for acquiring the gym rat badge. There are ways in the City and MyCAREER to receive extra badge points and attributes. There are now certain thresholds for receiving hall of fame badges, for example, 99 driving dunk is needed to have the ability to equip HOF Posterizer. The traditional 4, 3, 2, and 1 badge point upgrade system is no longer in the game instead, what you'll see is badge point upgrade points being dependent on how much said attribute was upgraded while making the build. Ex: if you just met the threshold to unlock catch and shoot gold, it might cost 5 badge points to upgrade to gold, if you maxed your shooting it would only be 3 points to upgrade to gold. The last important thing to note is certain animations being locked to the height of the player, if you want all of the dribbling animations unlocked you're going to need to be 6'4″ or shorter. What you'll notice this year is the balance of builds is much better, and you'll definitely see less Power Forwards wreaking havoc in the City.
Point Guard Build: 2-Way 3PT Playmaker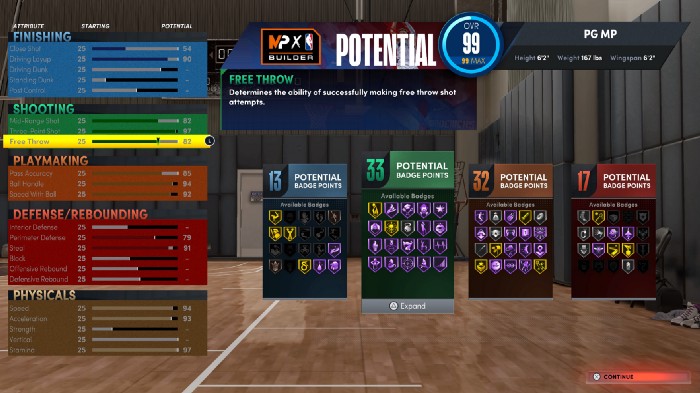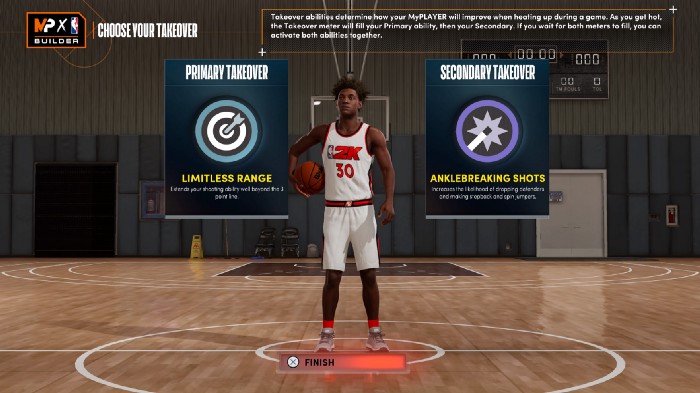 The 2-Way 3PT Playmaker is a build that reminds of the old days of NBA 2K, a point guard that has access to all the dribble moves in the game. It is also the best shooting build in the game, and if you know what you're doing you will never miss a three-point opportunity. The build is mainly to be used as a primary ball-handler and could be lethal in the Pro-AM setting in an offense using a spread pick n' roll. The only downside to the build is on the defensive end as it will be hard to get stops, but shooting and playmaking heavily outweigh the mediocre defense.
Physical Profile:
Height: 6'2″
Weight: 166lbs
Wingspan: 6'2″
Body Shape: Personal Preference
Takeover:
Limitless Range
Ankle-Breaking Shots
Key Attributes:
97 3Pt rating
94 Ball Handle
92 Speed with ball
91 Steal
94 Speed and 93 Acceleration
Access to HOF Chef Badge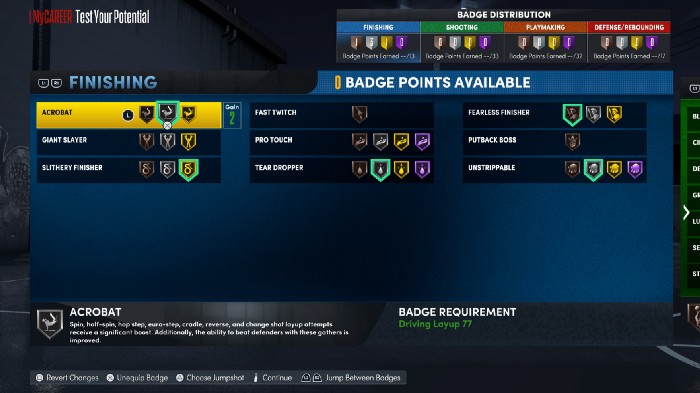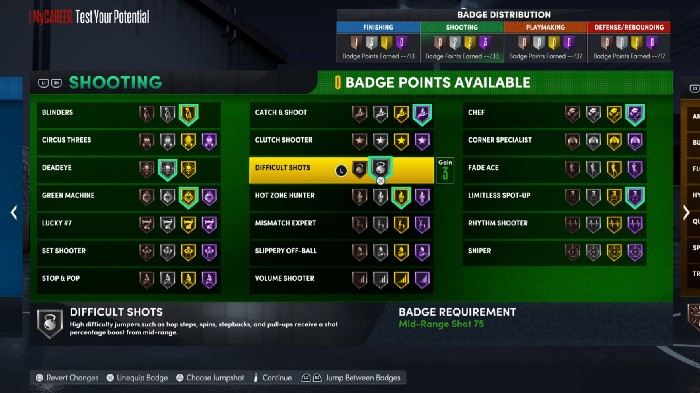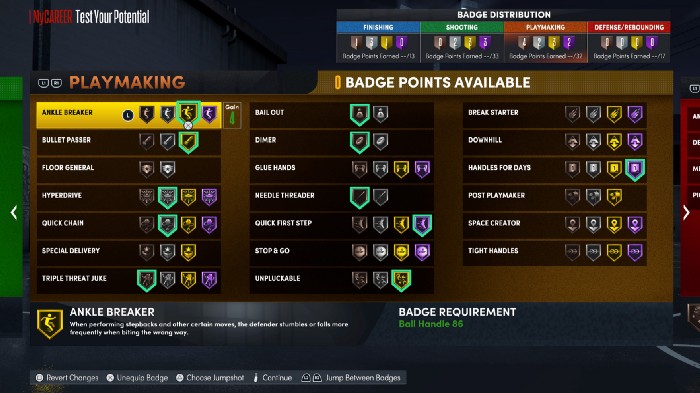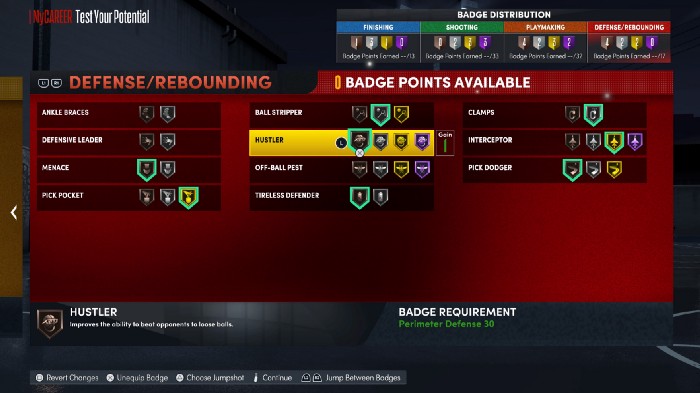 Best Shooting Guard Build: 2-Way Slasher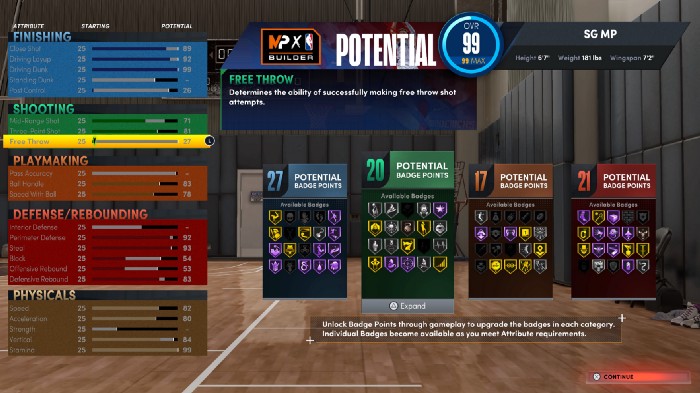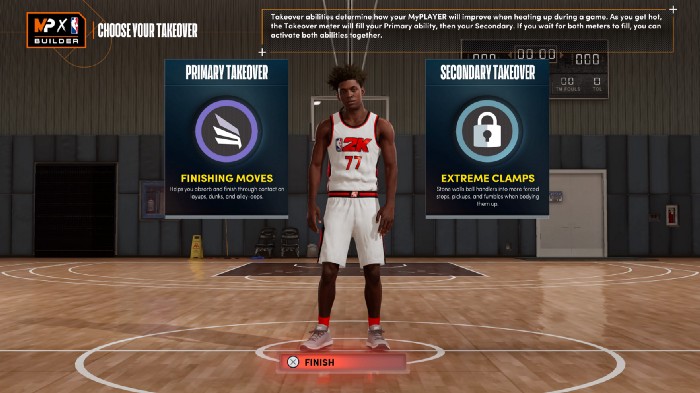 The 2-Way slasher is going to be the best defender on the team all while being able to put on HOF posterizer, and being able to knock down three-ball. To be successful in modern basketball, you need the type of player to guard the other team's best, be able to catch oops, and hit the corner 3. This build checks all three of those boxes which is a bonus to any team they are on.
Physical Profile:
Height: 6'7"
Weight: 181lbs
Wingspan:7'2"
Body Shape: Built
Takeover:
Extreme Clamps
Finishing Moves
Key Attributes:
99 Driving Dunk
92 Perimeter Defense
93 Steal
81 3pt Rating
83 Ball Handle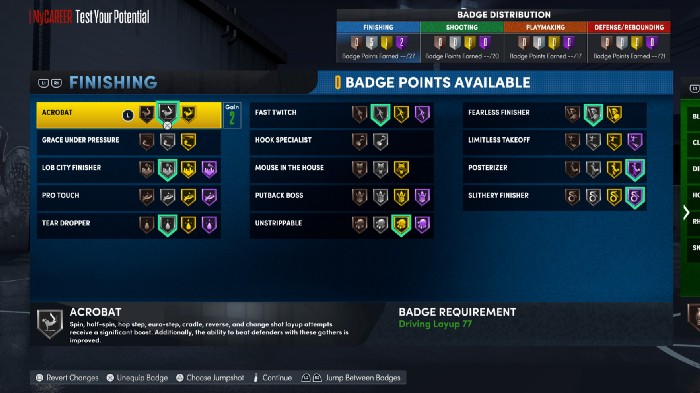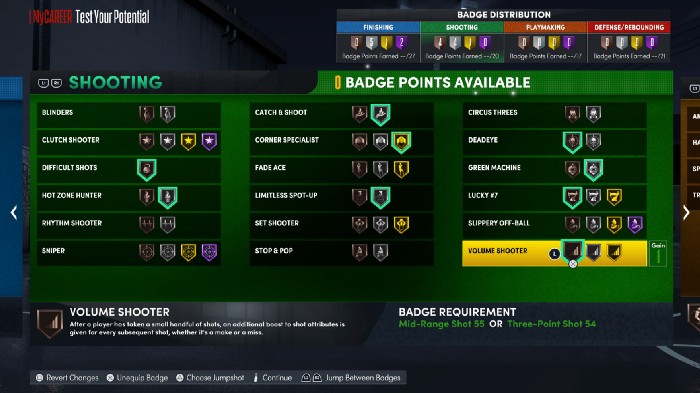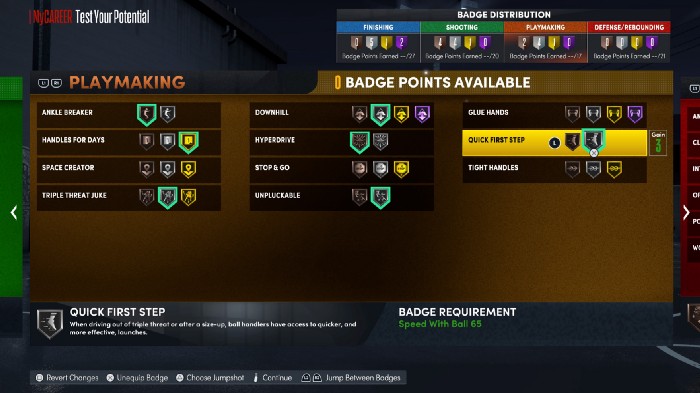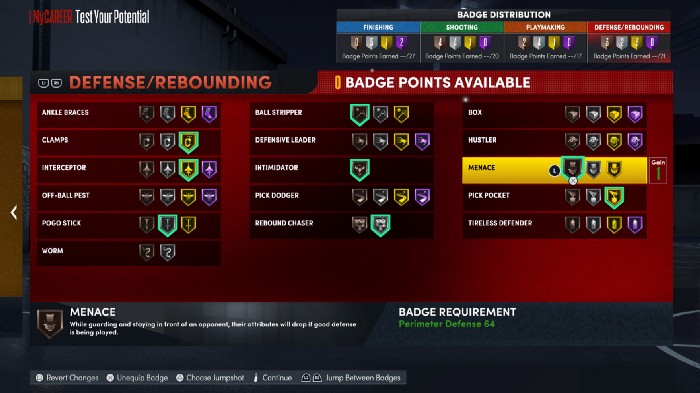 Best Small Forward Build: 2-Way Sharpshooter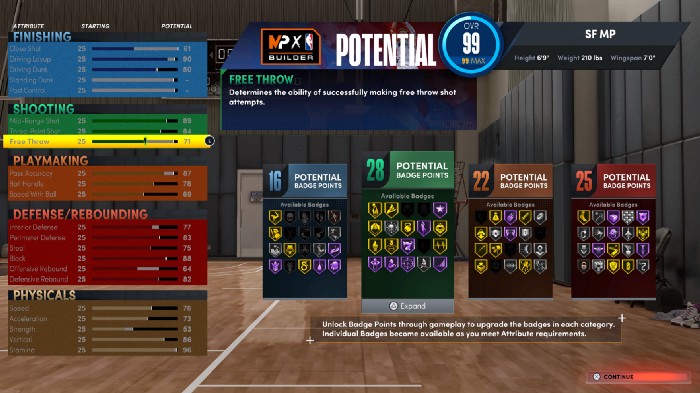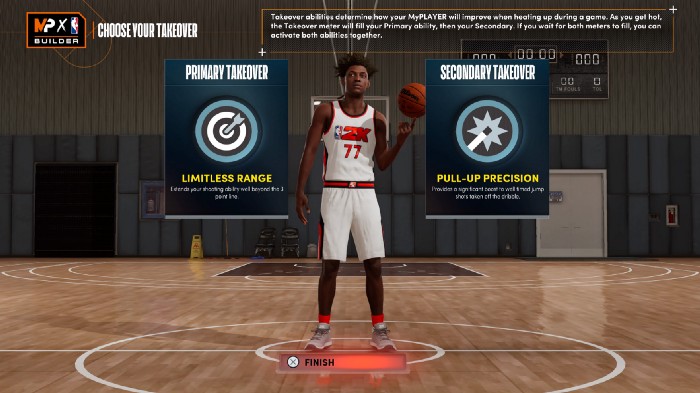 The Kevin Durant build of NBA 2K22 Next-Gen. This build is a silky smooth creator/scorer. This build can take anyone off the dribble, finish at the hole, stop on a dime, and hit the tough shot, and it holds its own on defense. The best way to utilize this build is as a secondary creator to the point guard, space the floor out and let it go to work. This is the build that I'm personally making for this year and very much looking forward to hitting off the dribble 3s.
Physical Profile:
Height: 6'9"
Weight: 210lbs
Wingspan: 7'0"
Body Shape: Solid
Takeover:
Limitless Range
Pull-Up Precision
Key Attributes:
84 3pt Rating
78 Ball Handle
88 Block
89 Mid-Range Shot
83 Perimeter Defense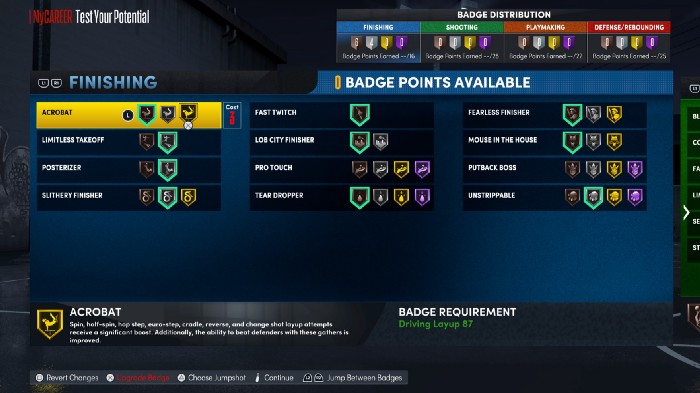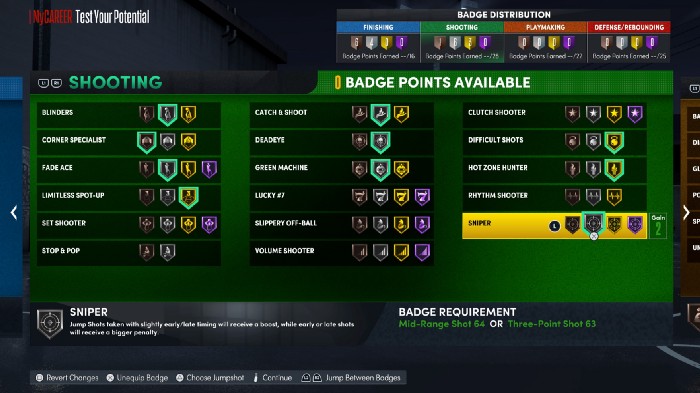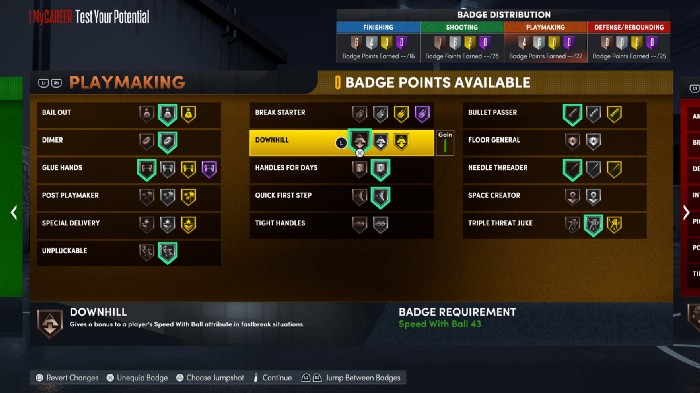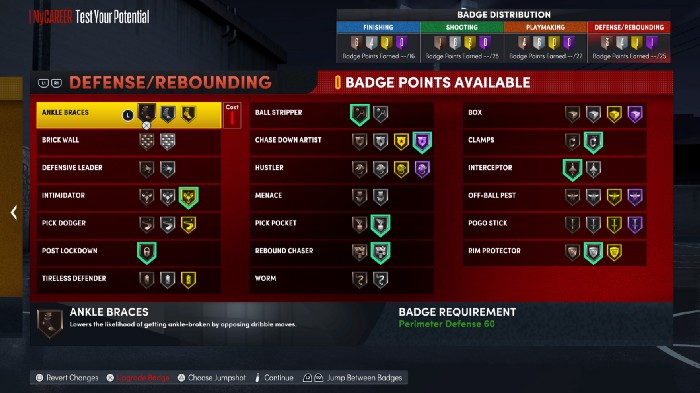 Best Power Forward Build: Playmaking Glass Cleaner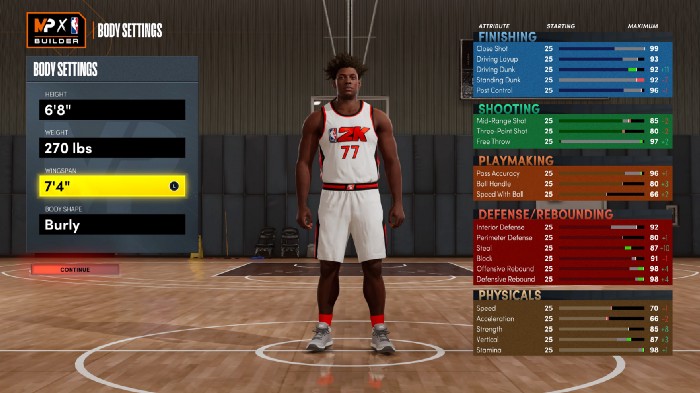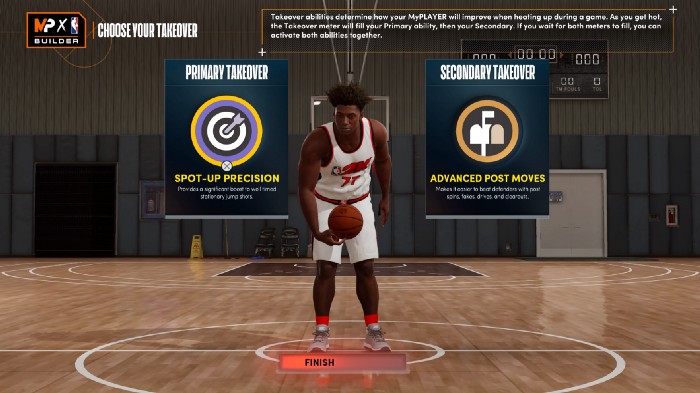 The play glass is back this year, it might be the best variation of the play glass we have seen from a 2K. It has the ability to hold its own on the perimeter, and it can also be a pest to centers with its unusual speed at the 4 position. The takeovers that it unlocks are also very unique, on this build, I went with spot-up precision and advanced post moves. In a year where many are neglecting the strength attribute, this build will use that to its advantage.
Physical Profile:
Height: 6' 8"
Weight: 270
Wingspan: 7'4″
Body Shape: Burly
Takeover:
Spot-Up Precision
Advanced Post Moves
Key Attributes:
85 Driving Dunk
80 3pt Rating
80 Ball Handle
85 Strength
81 Post Control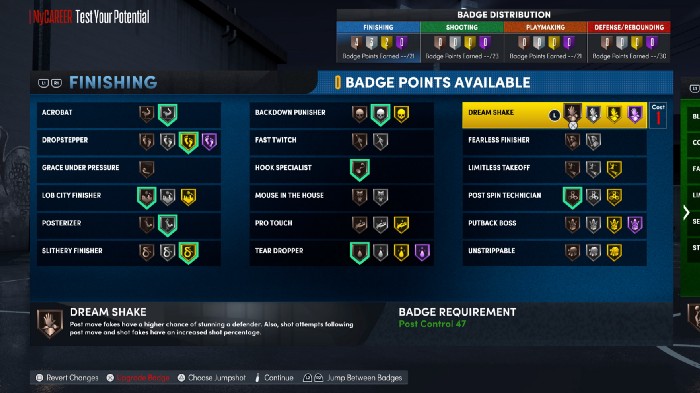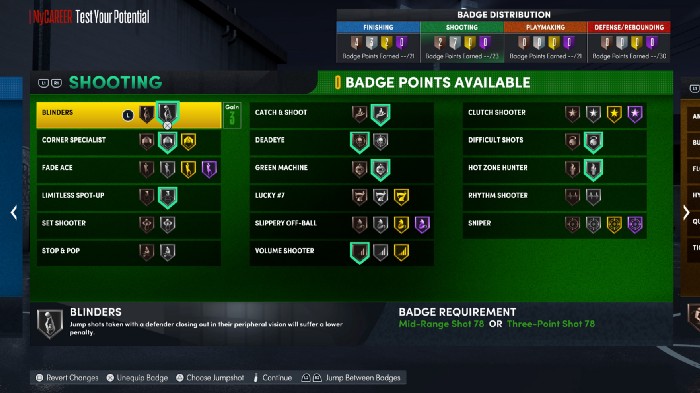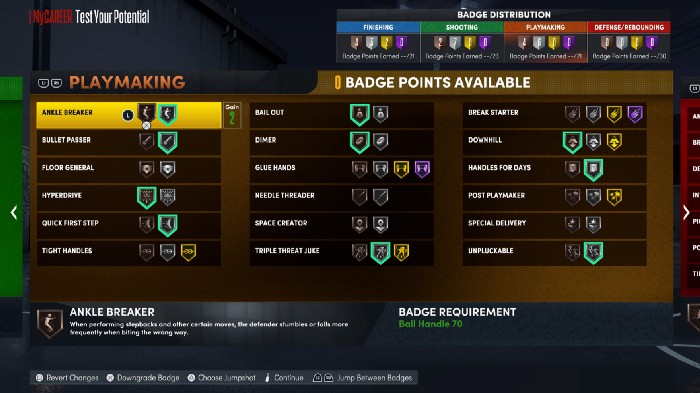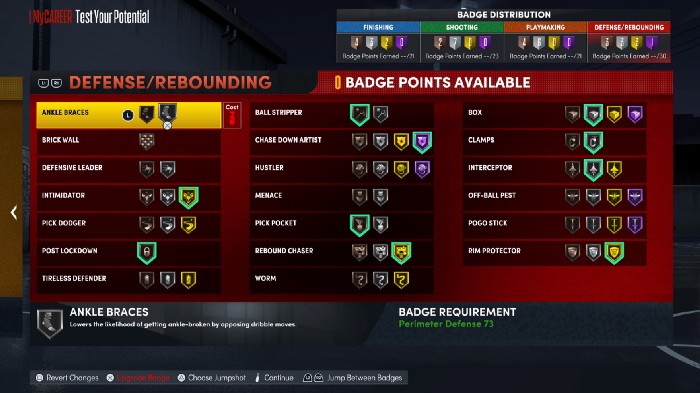 Best Center Build: Paint Beast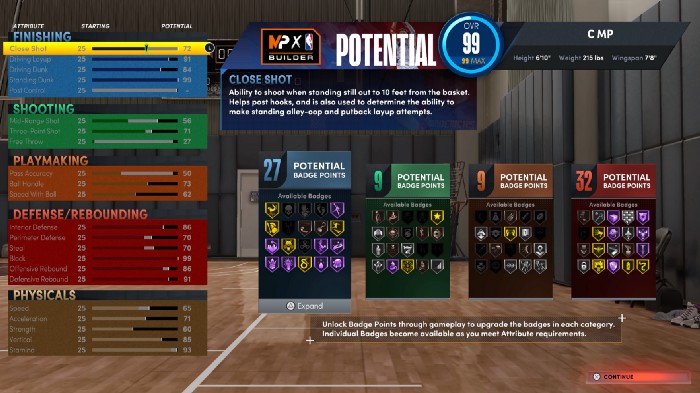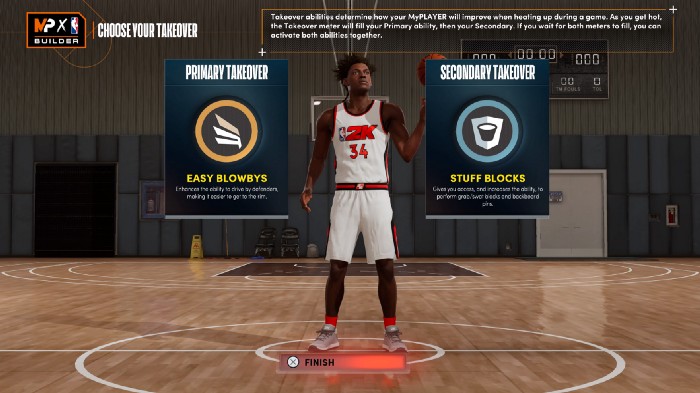 After sitting around trying to find an all-around balanced center, the thought of constructing a build based on Giannis Antetokounmpo sounded like a lot of fun. The build has the ability to contact dunk anyone in the game, able to put the ball on the floor like Giannis, the ability to slow down any offensive player especially down low. The build also has the potential to knock down 3's at a fair clip, if you can find the right jump shot. The build would be best suited to be surrounded by four shooters, like the 2021 Champions Milwaukee Bucks.
Physical Profile:
Height: 6'10"
Weight: 215 lbs
Wingspan: 7'8"
Body Shape: Built
Takeover:
Easy Blowbys
Stuff Blocks
Key Attributes:
99 Standing Dunk
84 Driving Dunk
99 Block
86 Interior Defense
85 Vertical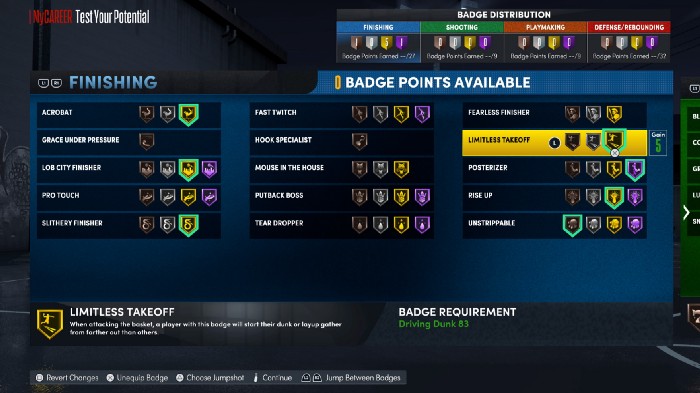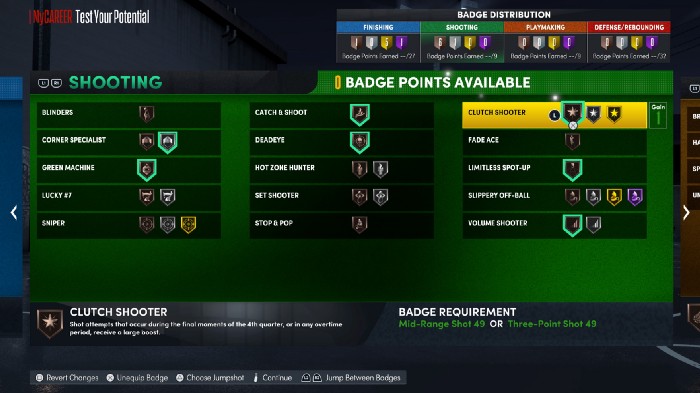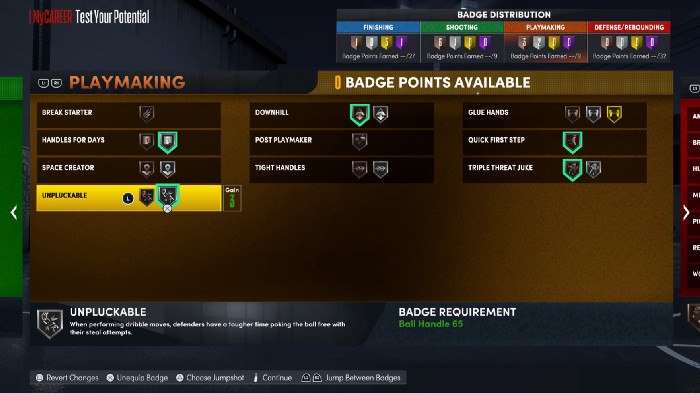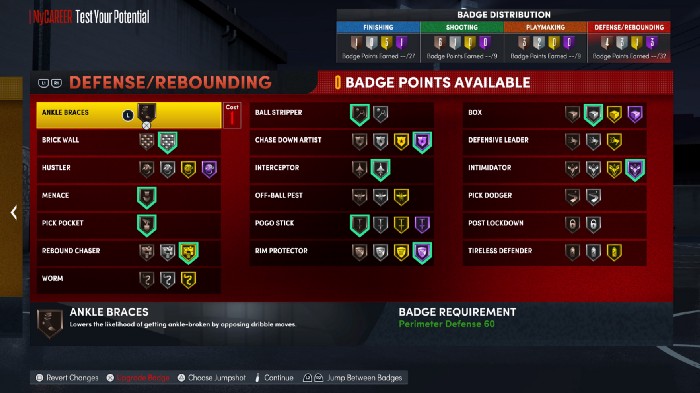 Well, that just wraps our yearly best build by position list on NBA 2K22 Next-Gen. There are a lot of fun builds this year, that can cater to everyone's playstyle. There are multiple ways to win this year, it's all about finding the build you feel most comfortable with and suits the need of your team. We hope that this article was helpful, and we'll see you out there on the court.
---
Article contributed by Miles Peters