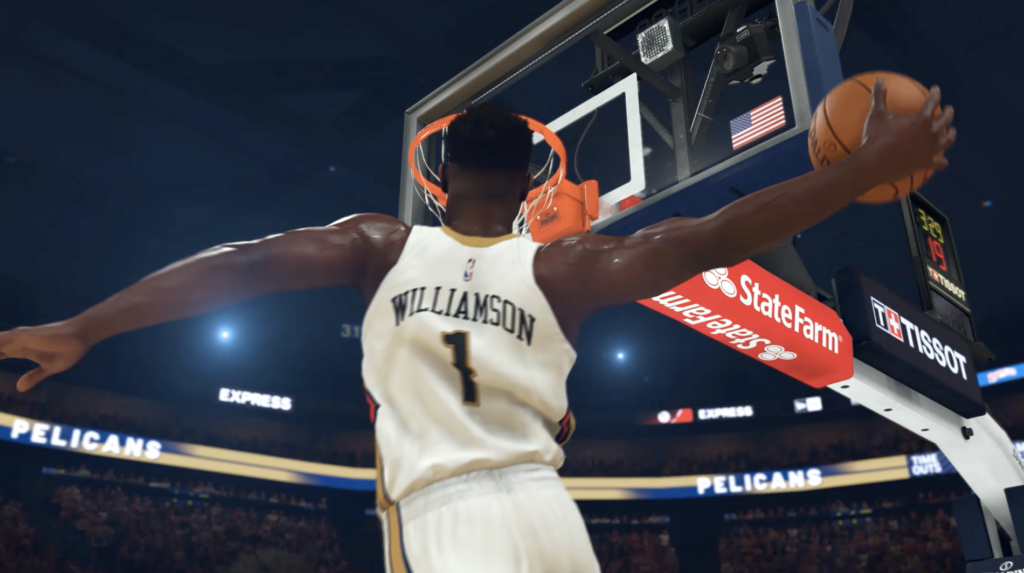 NBA 2K20 Patch 1.03 / Patch 3 update with patch notes was released today for Xbox One (38 GB) and PS4 (23 GB), arriving soon for PC and Nintendo Switch. Patch 1.03 addresses a number of issues and glitches with the NBA 2K20 launch, including the invisible name glitch / not showing up on jersey, dribbling changes, MyTEAM issues, and more.
Full NBA 2K20 Patch  Notes:
Here's what's included in the update:
Fixed a major issue that was causing the game to hang at intermittent times (e.g. when accessing the VIP Stats menu, when completing games in Domination, when playing Play Now Online games, and more).
Addressed a number of issues in MyCAREER to greatly improve the user experience in that mode.
Fixed an issue where some MyPLAYER names would disappear (may need to create a new build to correct existing saves).
Numerous Gameplay improvements & fixes including: support for standing stepback escapes and finishing alley-oops with Pro Stick, out of bounds awareness improvements, more reliable interior shot defense contact detection, logic fixes for certain badges, and much more.
Addressed an exploit that allowed users to play players out of position in MyTEAM.
Fixed an issue where some users were reporting they were not receiving the correct reward cards from Domination games in MyTEAM.
Fixed an issue where some users were not receiving their awards when achieving new Collector Levels in MyTEAM.
Many, many more fixes included to improve the overall experience of NBA 2K20!